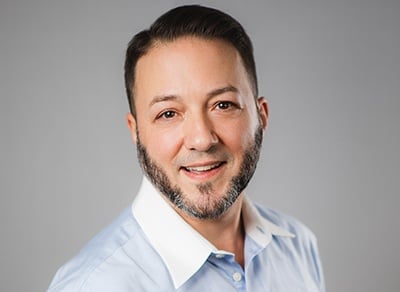 Why Your Digital Workplace is Killing Your Employee Experience
According to Tech News World, employees must have a higher degree of digital literacy to keep pace with today's workplace productivity demands. Over the next two years, 90% of the workforce must be proficient at such basic computer skills as managing email and company software; over 50% will need more advanced skills including the ability to use, configure and build digital systems. We have truly and completely entered into the age of the digital workplace.
Emerging research cites how digital literacy directly correlates to a positive employee experience. For example, if employees feel well equipped to do their jobs easily and efficiently, then their job satisfaction increases, which translates into higher employee satisfaction and productivity and, by extension, a better customer experience.
However, (more) training and education are not necessarily the keys to achieving digital literacy. If company systems are not easy and intuitive to use, employees become increasingly frustrated. That frustration will, at best, have a negative impact on the customer experience and employee productivity and may contribute to a spike in employee turnover rates.
Let's take a look at factors important to digital literacy, and at how your digital workplace apps could be killing your employee experience.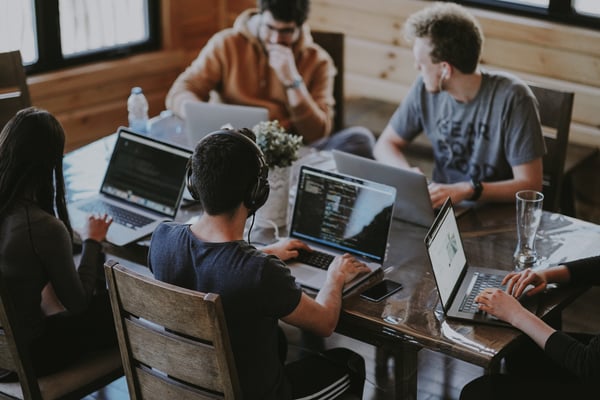 Employees spend most of their workdays in digital workplace applications.
Role of User Experience (UX)
The digital literacy of your employees depends upon two things:
Technical ability of staff
Usability of software
It stands to reason that the more tech-savvy an employee is, the higher that employee's digital literacy will be. Even someone without direct knowledge of a given application will be able to leverage experience from other applications in order to spot patterns or to use common commands (e.g., copy, paste).
But hiring tech-savvy employees does not entirely solve the digital literacy problem. For example, a rocket scientist might be a spreadsheet savant, but may not understand the finer points of creating an effective customer communications campaign. As a result, software that employees use regularly plays a (perhaps outsized) role in digital literacy.
Granted, software developers have struggled for decades with how best to present features, i.e., how much advanced functionality they need to develop and then expose to users. Microsoft Word, perhaps the most iconic, if not ubiquitous, digital workplace application went through several redesigns to combat "feature bloat". Consider the Word user interface (UI) for a moment: all the menus, toolbars, drop-down and ribbons…not exactly a "clean" or "uncluttered" UI.
In the process of rethinking the UX and UI of Word, Microsoft conducted formal user experience research and discovered that five features accounted for 32% of total use. After the first 10 or so features, per-feature usage dropped off dramatically. The Pareto Principle comes to mind. [As an aside: Think you're a Word power user? Did you know that Word has a calculator?]
How much of that UI—or for that matter, functionality— is actually "in the way" of getting work done for the average user?
Simple is Better
In reality, most of your existing employees have most likely reached their collective maximum threshold of technical ability. Beyond upskilling those employees with higher aptitudes, the only way to improve a company's average level of digital literacy would be to hire new, more tech-savvy employees. But the process of recruiting, hiring, training and integrating new employees is a tall task, especially in a tight labor market. Plus, think of all the institutional and business process knowledge your current employees already have. Any increase in digital literacy with new-hires may be offset in other areas.
Another tactic to improve digital literacy—a.k.a. your employee experience and most probably your customer experience—is to update your digital workplace applications.
By investing in the right (intuitive) digital systems, you can directly and positively impact employee productivity. Important to note though: Gartner found that spending capital on employee-facing user experience represents a significant expense, so be sure to do your homework and choose wisely.
Thus, when looking to update your digital workplace tools, be sure that you are investing in software applications that are user-friendly and intuitive. To deliver maximum benefit for your users (and your bottom line), look for solutions that provide a simple digital workplace user experience for your employees.
Remember, when your digital systems are too complicated, employees will spend the workday either feeling frustrated or take to social media for respite. Training may provide some relief, but you must weigh the cost against how much benefit it may (or not) deliver. When your software is simple and intuitive, your staff can learn on the job without having to deviate from their daily tasks.
Digitally Transform Employee Experience
If your employees are frustrated or have one foot out the door, your workplace apps could be the reason. You want your digital systems to foster a positive work environment, not to drive people away. A simple UI will appeal to entry-level workers; the right solution will also appeal to users with advanced skills. As you undertake a digital transformation, strive to improve your employee experience , which then will positively impact your customer experience.
To read more about how to maximize your organization's digital workplace software, subscribe to the Topdown blog.
Image: Unsplash
About John Zimmerer
John Zimmerer is the senior director of marketing at Topdown, where he leads market research and outreach efforts for the company's customer communications and customer experience products. Most recently, John has been researching and writing about the future direction of the technologies that power customer experience, and is regarded as a thought leader in this area. John has nearly 20 years of software product marketing experience. His areas of expertise include market research, analyst relations, public relations and digital marketing.