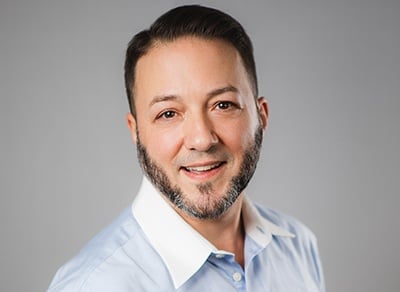 CCM Software Needs a Better User Experience
When looking at where we expected the CCM market to be in 2020, we concluded that, while CLIENT LETTER® is still a great on-premise CCM solution, it was going to take designing and building the new solution from the beginning to "meet the market." We needed flexible cloud deployment options, high interoperability and sharing of data and content across the digital experience infrastructure, and the ability of line-of-business users to do their work without ongoing involvement of technicians and developers. So, we decided to create a 100% cloud-based CCM solution that would offer all the power of CLIENT LETTER while bringing an easy-to-use, business-user-friendly toolset.
INTOUCH Was Developed around UX Needs
We knew right away that the employee user interface (UI) and user experience (UX) were going to be critical drivers behind how we designed INTOUCH. In fact, that's what we started with. That's not how CCM software has traditionally been developed, though (most CCM solutions are engineering-driven), so it's actually quite a game-changer to ask the people who use our software every single day what they want and need before writing a single line of code.
The result is a user interface that is not only simple and elegant, it's also very focused on the very specific needs of omni-channel enterprise CCM within the context of modern customer experience (CX) expectations and capabilities.
What People Are Saying
In the course of developing, testing, and focus grouping INTOUCH, we've had the opportunity to show its UI/UX to several industry analysts and influencers, including Tom Benton of Novarica and Kaspar Roos (@kasparroos) of Aspire Customer Communications Services.
Benton, who focuses on IT strategy, business process reengineering and core systems implementation in the insurance industry, emphasizes insurers' need for CCM software that enables highly personalized but compliant and auditable customer communications that business users can produce quickly and effectively with minimal friction and send through review workflows with little to no added effort. "Insurers must prepare for changes in customer engagement. One clear factor in being prepared to respond effectively to new customer behaviors and channels is providing employees with future-enabled technology that is both intuitive and adaptable moving forward."
We built INTOUCH to do exactly that. Our goal is to make the software both highly adaptable and future-friendly while making the users' experience so pleasurable that creating customer communications is almost...fun. Certainly we've made it easy, intuitive and attractive, knowing that engaged and empowered employees are better at engaging the company's customers in turn.
Roos, formerly an analyst with InfoTrends and now an independent consultant focused on customer communications management and digital transformation, looked at INTOUCH from the perspective of both an interactive business user and a template administrator, contrasting it to what he has observed of CCM UI and UX in the past: "Enterprises are under tremendous pressure to transform how they interact with their customers, as they need to keep up with rapidly changing consumer behavior and expectations, particularly around customer experience. Any tool that helps them to overcome rigid, reactive communications processes and allows them to move to a more agile, proactive and innovative way of working, will be extremely valuable going forward."
INTOUCH's interface is designed for business enablement and a streamlined, guided user experience for both end users and admins, making it the kind of agile, proactive and innovative tool Roos is looking for.
As for what focus group participants — including real line-of-business CCM users — have had to say, the most common comment we get is, "Wow! This looks great, and it's so easy to use!" Mission accomplished.
Would you like a sneak peek at the INTOUCH interactive communications user interface? Get in touch with us. We'd love to hear what you think.