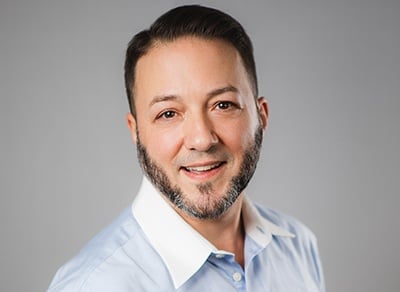 Engaged Employees Are Better at Customer Engagement
We recently mentioned that there are lessons other industries can learn from observing customer experience (CX) leaders in retail and hospitality. In that article, we were specifically talking about creating pleasant sensory experiences to drive sales. But there's another big lesson every industry can take away from retail and hospitality: happy employees make happy customers.
Think about your own recent visits to stores, restaurants or hotels. Did you encounter any cranky, disengaged, poorly trained or insufficiently equipped employees? How did that impact your experience as a customer? How did it impact your impression of the brand? Contrast that with experiences you've had with satisfied, empowered employees who are clearly enjoying what they do and have what they need to do it well?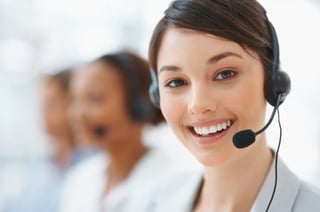 In "CEM Success Starts with Employees," Cathy McKnight (Digital Clarity Group) makes the case that great customer experience management (CEM) hinges on providing great employee experiences: "Delivering an excellent experience to employees, one in which they feel appreciated and focused, will lead to them down the path to delivering excellent customer experience to your customers every time." She explains, "Developing, nurturing, and engaging employees in a manner that aligns them and their roles with the organization's CEM strategy will put employees in a position to not only support but drive its CEM success....An internal CEM strategy gives employees a positive work environment, with ease of access to data, tools, and colleagues, in roles that challenge and provide them with opportunities for collaboration, development, and growth in their role and responsibilities."
Your Employees Are Our Customers
This belief that engaged employees are better at customer engagement is a philosophy with which we at Topdown strongly agree. We've made the case before for designing customer experience delivery software, including customer communications management (CCM), with the employee experience firmly in mind from the beginning. And we've stood by that position by designing our new CCM software, INTOUCH, to provide a smooth, intuitive and integrated user experience — particularly when it comes to the business-user-friendly document design environment we've built with non-technical users as our primary audience.
We've also made decisions pertaining to security that make it possible to integrate INTOUCH security with existing security protocols so companies can minimize employee logins and streamline staff members' software usage during the course of the workday.
The guiding principle is to apply the same concept of ease and effectiveness equalling positive emotions to employees' experiences as we do to customers' experiences. Your employees are, after all, our customers. They're our primary users, so our goal is to make our CCM tools simpler to use, yet more powerful than ever.
Therefore, we make template administration and document generation as easy, efficient and satisfying an experience for employees as the experiences they in turn are expected to deliver to your end customers. When the employee-as-customer has positive emotions, they're more likely to pass those positive emotions along through their own interactions, which benefits your CX improvement goals and, ultimately, your bottom line.
Are articles like this helpful and interesting to you? Be sure to subscribe to our blog to get new articles about making the most of your CCM and CX improvement initiatives every week.
About John Zimmerer
John Zimmerer is the senior director of marketing at Topdown, where he leads market research and outreach efforts for the company's customer communications and customer experience products. Most recently, John has been researching and writing about the future direction of the technologies that power customer experience, and is regarded as a thought leader in this area. John has nearly 20 years of software product marketing experience. His areas of expertise include market research, analyst relations, public relations and digital marketing.