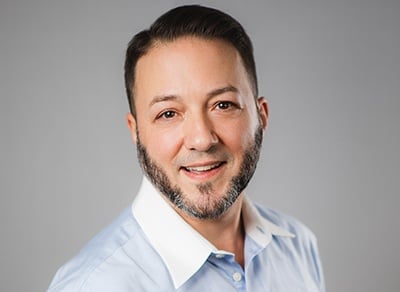 The Two Most Important Factors for Choosing the Right CCM Software
Choosing a software vendor can be compared to standing in front of a row of vending machines and trying to choose a drink. Staring at all of the available options, it's easy to feel overwhelmed. All you have to go on are the little bits of information provided on the label and what you can see that's inside the container. You may not feel confident making a choice; that you might end up with something less than what you really want; which you won't know for sure until after you've made the purchase.
Plus, it's not really about "best" or "worst", right? It's about the choosing the best drink that fits what you need at the moment. If you just finished a long jogging session, you need a hydrating sports drink. When it's hot outside, a cold soda hits the spot. At 7am an iced coffee drink is the pick-me-up that you need. It's all about knowing what's available and how it fits your specific needs.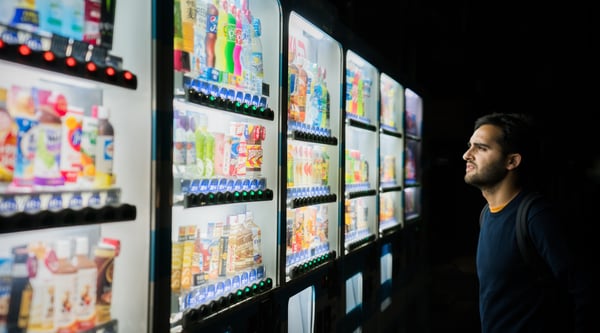 Finding the "right" CCM vendor is easier than it may seem.
Choosing customer communication management (CCM) software is no different. You need to get familiar with what's available and understand your needs well before you know what's right for you. Let's take a look at the two most important factors to consider when shopping for a customer communication solution for your organization.
User Experience
I'll be the first to admit that most CCM solutions have very similar functionality. At least that's true of the enterprise-ready solutions covered by the major analyst firms. Yes, there are some vendor-specific nuances, but they all marry data, context and content to create a communication. Ease-of-use for the primary operators is a key differentiator, as it directly affects operational efficiency (productivity) and response time (time to market).
Most CCM software looks and feels like it was created for IT departments. In fact, some require a programmer to code even the simplest changes to content. Most user interfaces are cluttered and confusing, and the employee experience with the software suffers for it.
If you want a solution that's easy to use (and you do), then focus your search on solutions that offer a sleek, modern-looking user interface. Your business users will thank you.
Technology Architecture
The technology of customer communication is advancing at a breakneck speed. It's safe to assume that the industry's progress is not slowing down anytime soon. From integration to automation, new strategies join the mainstream every year. Not only is the CCM industry moving forward, but so is your business. Obviously, the primary goal of business is to profitably grow your company. Does it make sense to invest in something that simply won't keep up with your business objectives?
As you devise a digital transformation strategy, you absolutely must invest in a CCM solution that allows you to think strategically about the future. After usability, finding a solution that fits in well with your cloud-focused, service-oriented architecture should be next on your list.
It's not enough anymore that your CCM platform works alongside other platforms. Multiple applications need to work together via integrations. Focus on CCM software that can integrate with any data source and delivery tier as well as front-line business applications such as CRM systems. Short-list those solutions that integrate with all of your content repositories.
To that end, the most flexible CCM platform is built for the cloud from content services to connect with every application and module that you are using now and that might come along in the future. By choosing CCM software with this advanced level of integration potential, you are sure to extend the return on your investment.
Choose Topdown
Software choices are never easy, but knowledge of the market goes a long way towards a simple decision. Start by narrowing your field down to the customer communication solutions that are easily usable and future-oriented. Do that, and you end up with a solution that fits your needs now and will serve your company well into the future. When you keep these two factors in focus, you'll quickly weed out the wrong choices. Thanks to your choice, your company's sophistication with CCM will grow and your return on investment in the product will have a positive impact on the bottom line.
If you need a place to start looking, check out INTOUCH, a SaaS cloud-based solution from global CCM thought leaders at Topdown.
Photo by Victoriano Izquierdo on Unsplash
About John Zimmerer
John Zimmerer is the senior director of marketing at Topdown, where he leads market research and outreach efforts for the company's customer communications and customer experience products. Most recently, John has been researching and writing about the future direction of the technologies that power customer experience, and is regarded as a thought leader in this area. John has nearly 20 years of software product marketing experience. His areas of expertise include market research, analyst relations, public relations and digital marketing.