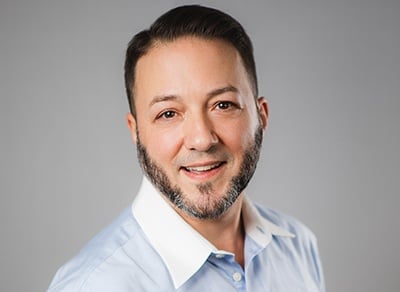 Hybrid Cloud CCM Provides Flexibility, Security
In our last post, we mentioned the Celent report entitled Customer Communication Management in the Cloud: Perspectives in Financial Services. Though it came out earlier this year, its findings continue to be highly relevant and indicative of dominant trends in the industry.
The key research questions that guided the Celent study were:
What roles does customer communication management play today in financial services firms' business?

What are the drivers for customer communication in the cloud?

What are the main concerns of customer communication in the cloud?
The study's key findings included the following:
The role of customer communication has been changing. Nowadays it is perceived as a key tool to interact with customers and partners, not just to generate mass communication but also to deliver a personalized message.

Going forward financial services firms want their customer communication systems to improve their interactions with customers. Their focus will be around mobile customer interactions and advanced analytics that will help them not only design more relevant messages but also use recipients' most preferred communication channel.

The hybrid cloud model is clearly the number one choice of financial services firms. Hybrid cloud represents a balanced alternative between the traditional on-premise deployment and the cloud approach because it provides the flexibility and the cost advantage of a SaaS model while ensuring data confidentiality and security.

The opportunity to rationalize or unify systems, the commercial model (converting fixed costs to variable costs and the usage-based licensing model) and the flexibility to scale up resources are impactful drivers supporting customer communication management in the cloud.

On the other hand, data confidentiality, network security, and regulatory compliance are the major concerns for financial services firms evaluating cloud models for customer communication management systems.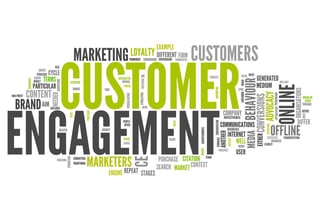 The first question the Celent study asked respondents is about how they view CCM. The report reiterates that people are thinking more strategically about CCM, not just putting it in the basket of operational efficiency. It's about personalized interactions with customers these days, which makes it part of customer experience.
In terms of what's driving businesses to the cloud, respondents want to integrate their CCM with their other digital experience delivery tools and gain more personalization capabilities. Even financial services firms, which typically fall on the conservative side of the technology adoption spectrum, are looking to the cloud, which is telling. They remain justifiably concerned about confidentiality, security and regulatory restrictions, though.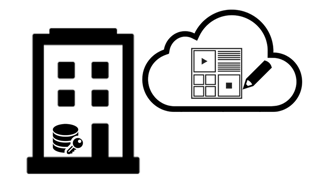 Hybrid Cloud Solution Is Top Choice
The biggest takeaway for us, as vendors in the CCM industry, is that a hybrid cloud solution is by far the top choice of companies in the financial services industry. That tells us that we're on the right track with our emphasis on deployment flexibility as we continue to develop and refine INTOUCH®. Companies need to be able to customize the way they deploy their CCM application in order to get the right mix of user-friendly cloud-based functionality and on-premise security. We plan to be able to support our customers' deployment plans, regardless of whether they want to go entirely to the cloud, keep things entirely on-premise, or create their own hybrid "sweet spot" to meet their company's or industry's needs.
Hybrid Cloud Checks All Boxes
Another big takeaway is that moving to the cloud is a huge opportunity to evaluate and rationalize your tools – the ones you have now as well as the ones you're considering adopting. Since you're doing it anyway, why not look at it as a chance to check some new boxes on your wish list? Wanting better integration with your marketing automation systems? Deployment flexibility? Business-user-friendly tools? Integrated dashboards? Big batch as well as interactive communications capabilities? Check, check, check.
As you evaluate cloud CCM solutions, ask HOW they can integrate with other CX tools. Is it going to serve your long-term goals and your IT department's planning?
Look for an Experienced Vendor
One more big takeaway from the Celent study is that respondents are looking for vendors who have implementation experience. May I humbly direct your attention to Topdown's 35 years of experience in the industry and our track record of excellence? Take a look at the great feedback we recently got from FloridaBlue. We can get customers up and running in as little as 90 days when the stars align, and we support them with exceptionally robust post-implementation professional services.
Be sure to subscribe to our blog for our take on more great industry insights like this.
About John Zimmerer
John Zimmerer is the senior director of marketing at Topdown, where he leads market research and outreach efforts for the company's customer communications and customer experience products. Most recently, John has been researching and writing about the future direction of the technologies that power customer experience, and is regarded as a thought leader in this area. John has nearly 20 years of software product marketing experience. His areas of expertise include market research, analyst relations, public relations and digital marketing.