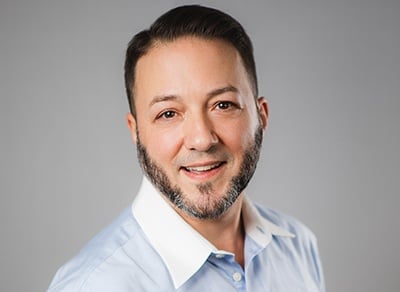 Why Consistency in Customer Communications Can Make or Break You
Can you imagine trying to manage 500 different customer communication templates in Microsoft Word? How about thousands? Across multiple lines of business, departments or workgroups? What if those templates lived on shared drives from which any employee could download and revise them … and multiple versions of the same templates were stored on local drives … and you couldn't review or track anything before it was sent?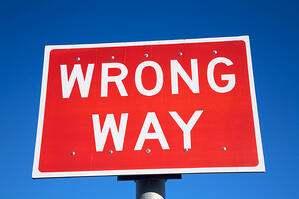 A "system" like that allows – perhaps even ensures – wildly inconsistent communications that confuse customers, give a poor impression of the brand and can even leave a company vulnerable to costly legal repercussions.
What's that? That's how your company manages customer communications? Oh. Well, that's OK. There's hope.
If you want to change your company's current situation, it's time to move to an enterprise DOCCM solution that allows consistency to be king — or suffer the very real consequences.
Big Problem: Multiple DOCCM Systems
Multiple DOCCM systems (or the lack of one at all) can result in:
Different language, branding, logos and formatting from letter to letter
Contradictory messages coming from different channels
Employees or business units being able to independently create and revise communications, including logos, messaging and even legal language
Old versions of documents being stored on local drives and reused
Errors introduced by employees manually generating correspondence
The lack of an effective governance process to ensure all correspondence is properly reviewed and approved by appropriate stakeholders
Inconsistent communications negatively impact your business by:
Frustrating customers, motivating them to give their business to your competitors
Damaging your brand by giving the impression of poor quality and a scattered organization
Costing you money through wasted time and resources as well as reduced conversions
Exposing your business to the risk of penalties or legal action for regulatory non-compliance due to errors and omissions, as well as the inability to prove what correspondence was sent to whom and when
The good news is that uniting your customer correspondence efforts under a single platform can transform your customer correspondence into a consistent, compliant and controlled customer loyalty building machine.
Example: VW Credit, Inc.
VW Credit, Inc. (VCI), a wholly-owned subsidiary of Volkswagen Group of America, Inc., provides financial products and services to Volkswagen and Audi automobile and Ducati motorcycle dealers and their customers in the United States and Canada. The company also manages and markets their co-branded financial services through third-party providers. As a result, VCI generates massive amounts of correspondence, from credit acceptance notifications to requests for missing information to zero-balance and collection letters.
VCI used Microsoft Word for many years to create correspondence, maintaining English and French Canadian versions of six templates for each type of letter (12 versions of every document), totaling over 500 templates stored on shared and local drives. VCI also internally developed software that could automatically generate letters; however, making changes to the templates required help from IT, and it could take months for those changes to be implemented.
Consequently, VCI had an environment in which it was virtually impossible to generate consistent customer correspondence across the organization.
The VCI Solution: A Single DOCCM System
VCI recognized the problem with consistency and wanted easy-to-use DOCCM software that would give them better control of their customer correspondence and integrate with the existing mainframe system where customer data was housed.
VCI adopted CLIENT LETTERâ and worked with the Topdown Professional Services Group to factor templates into component parts and apply business logic for automation. Through a custom "data exit" VCI employees can now generate fast, consistent, accurately personalized letters populated with customer data pulled into the application from the mainframe.
With CLIENT LETTER, the master templates reside in a central library, and only authorized employees can make changes to them. Required language is "locked down" for compliance, and the system's history provides a full audit trail of every communication, from first draft to final output. This can help protect the company in regulatory reviews as well as simplify tracking, versioning and record-keeping across the organization.
It's your company's time to transform from crazed to consistent. Call us at 800-361-1211 to learn more about CLIENT LETTER or request a demo.

For more information on another company successfully eliminated private "stashes" of templates, read the blog "Have You Tamed Your DOCCM Templates?"
Make sure to fill out the form in the right-hand column so that we can alert you to new blogs as they're posted.
About John Zimmerer
John Zimmerer is the senior director of marketing at Topdown, where he leads market research and outreach efforts for the company's customer communications and customer experience products. Most recently, John has been researching and writing about the future direction of the technologies that power customer experience, and is regarded as a thought leader in this area. John has nearly 20 years of software product marketing experience. His areas of expertise include market research, analyst relations, public relations and digital marketing.