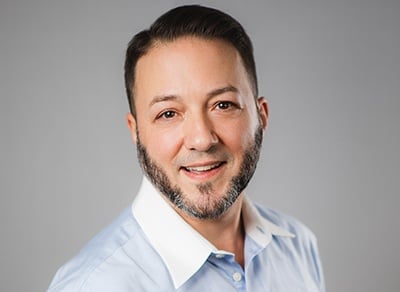 Digital Experience Delivery vs. Customer Communications Management: What's the Difference?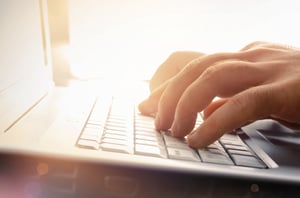 As we've discussed before, digital experience delivery (DXD) and customer communications management (CCM) live on opposite sides of the customer life cycle, and they are therefore typically siloed and often opaque to each other.
They're handled by different teams of people; they function under different processes; and they use separate technologies to accomplish their goals. They are led by different senior managers with their own perspectives, agendas and ways of measuring what success means for their particular departments. But most importantly, the software tools that have been built so far to serve the needs of acquisition versus customer service and retention do not even share the same technological foundation – specifically, the languages of the web.
WCM: The Beating Heart of Digital Content Delivery
Marketing- and sales-focused DXD platforms are typically built on web content management (WCM) systems. They evolved and matured from a web-based world and now power web sites, portals, social media, and mobile. WCMs are great for all of that. Everything is HTML-ready, CSS-enabled, Javascript-friendly, and so on. To greater and lesser degrees, these tool sets can be made to work together relatively easily with some coding and IT support. There is sometimes difficulty with proprietary, locked-down systems and making older WCMs compatible with newer tools, but by and large, these technologies play well together in the same digital sandbox.
Email: Still Digital But Less WCM-ish
Also digital but not as web-friendly is email. It's a "kissing cousin," but it grew out of a different delivery platform. Many emails are HTML, but the supporting technology is different enough from that of WCMs that HTML emails have to be templated, put through conversion and inlining to be rendered viewable, and tested on multiple email clients and devices to ensure that they look and function as intended.
SMS and MMS: Getting Even Further Away from the WCM World
Short message service, better known as SMS, is text messaging. Multimedia messaging service, or MMS, is text messaging with the ability to include images, audio or video. Most cellular and wifi-enabled devices can send and receive SMS and MMS messages. Very short text messages are a great way to send push notifications, links to customer portals, and important alerts. They are also the preferred communication method for some groups, including Millennials, as well as consumers in Latin America and Africa, where mobile is the dominant digital experience and text is the near-universal communication technology available to all. But SMS moves even further away from WCM-friendly support technology. Despite a strong customer preference for it, there are few, if any, WCMs attempting to incorporate SMS capabilities into their DXD platforms.
Print: The Black Sheep of the DXD Family
And then there's print, formerly the king of content, now pretty much the black sheep of the new world of digital communications. Despite the surge to digital across the board, somewhere in the neighborhood of 70 percent of business communications are still printed and mailed, printed at home from PDFs, etc. Many industries, including the giants of health care, finance and manufacturing, are required by government regulations to print and mail certain types of customer correspondence and maintain an audit trail of such communications. Plus, many customers still prefer to receive printed versions of certain types of communications. Sometimes they want it both digitally and in print; other times they just want one or the other. In our omni-channel world, we have to figure out how to give them both, based on their expressed personal preferences for how they want to interact with our companies.
So what's the problem with print? Maybe you're creating your document templates in Microsoft Word® already; virtually everyone can open and print Word docs or PDFs, right? Just deliver those digitally! Well, you can display a PDF document in most web browsers, but it actually takes a third-party tool to convert documents for printing (or even viewing when it comes to mobile), and it takes more third-party tools to mail them. Moreover, these technologies were not developed from web-based roots, so it can take significant coding prowess – or at least a lot of time rebuilding "digital" templates from print-oriented originals – to pull it off.
Because of this fundamental incompatibility with DXD platforms, we don't foresee the acquisition and service/retention sides of the house ever operating with equal effectiveness on the same, single WCM system. Instead, we see them developing on different WCMs – merging their foundational languages and supporting technologies for improved transparency, consistency and personalization across touchpoints – but evolving in tandem according to the differing business goals of serving existing customers' needs as opposed to attracting potential customers' attention.
What CCM Brings to the DXD World
One of the primary objectives in the CCM world, which we believe will mesh well with WCM-based DXD when the time comes, is to have families of communications, organized by templates or groups of templates. We like to use as few templates as we can and as many reusable objects as we can. We use sophisticated data mapping to go beyond what traditional print communications were, and most DXD platforms are still, capable of delivering. That will benefit both sides of the house and bring increased transparency and consistency among departments and functions.
Companies overwhelmingly say they want a WCM-based CCM solution. They need to address pain points such as customers' lack of consistent access to channels they want to use to communicate with companies – all the way around the customer life cycle . The beauty of a WCM-based CCM solution would be having templates that are accessible to everyone responsible for customer communications at various touchpoints, from discovery to purchase to service to engagement.
Family Reunion: Bring CCM and DXD Together
Right now, too many people, processes and technologies divide CCM and DXD. Even vendors that offer solutions for both functions sell (at least) two different applications. Our research shows organizations want to bring CCM and DXD together, with the WCM serving as the point of convergence. Our and others' research shows there are business benefits to doing just that. Subscribe to our blog to learn exactly how and when we plan to bring these technologies together.
About John Zimmerer
John Zimmerer is the senior director of marketing at Topdown, where he leads market research and outreach efforts for the company's customer communications and customer experience products. Most recently, John has been researching and writing about the future direction of the technologies that power customer experience, and is regarded as a thought leader in this area. John has nearly 20 years of software product marketing experience. His areas of expertise include market research, analyst relations, public relations and digital marketing.