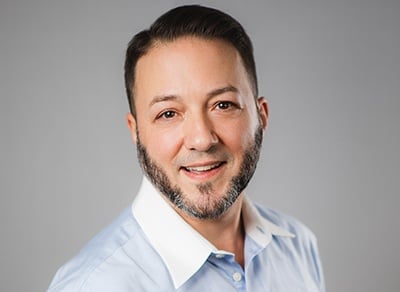 Data in Digital Experience Delivery vs. Customer Communications Management
Respondents to the study we commissioned with Forrester Consulting identified the top three digital customer experience management (CXM) technologies they would like to be able to integrate: data management, campaign management, and digital asset management tools. Of these, data management tools—including master data management, ETL and virtualization tools—constituted by far the largest response.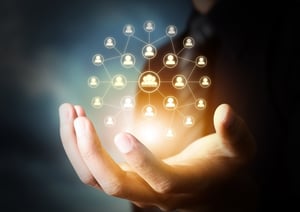 In Why Customer Journeys Need 360-Degree Integration, we discussed how we need web content management systems (WCMs) for both customer communications management (CCM) and digital experience delivery (DXD) that are open enough to allow APIs to access data collected at various customer touchpoints – from acquisition to service and retention – to achieve more effective automation and true personalization all the way around the customer life cycle. That was about extracting data from disparate and disconnected systems controlled by different parts of the organization. That's DATA OUT. We also need to look carefully at DATA IN, or how we're gathering, storing, managing, parsing and using data throughout the organization.
The Current State of Affairs: Data Management in DXD vs. CCM
In the CXM world, there is a lot of talk about Big Data and CX – looking at the results of communications that we send out and analyzing that information to see how to improve CX. That's important, but it's NOT what we're talking about here. We'll publish a separate post on using data for customer insights and CX improvement efforts.
What we're looking at today is how data is managed in CCM, and how we should be managing data in DXD for the benefit of both customer acquisition as well as the service and retention of existing customers. That's the most important distinction regarding incoming data: on the marketing and sales side of the house, we are interacting with and collecting data from visitors – not customers. Once they become customers, we are expected to know them well and treat them as unique and valued individuals.
Before visitors buy, they are merely prospects. Therefore, we use the data we collect about them – typically external data such as where they came from, where else they have been, etc. – to create personas that segment visitor populations. We can get pretty granular with personas, at least conceptually, but the challenge is to create content to match. Most often, we have to do it blindly based on a mythical person the marketing department has created out of generalizations drawn from visitor data. That said, many DXD platforms have gotten quite adept at delivering content unique to a very specific persona (visitor A may see web content that's completely different from what visitor B sees, based on each visitor's browsing history and on-site behavior).
How CCM Handles Incoming Data
On the service and retention side, where CCM reigns, we know who our customers are. Once they're customers, we have the ability to take personification up to the next level. Now we don't have to guess or make generalizations about groups of people. When they're customers, we collect data from them. We know their names, where they live, exactly what goods and services they purchased from us, and much more. Still, we can't create each individual communication manually. That's not practical in any way – not when a single business unit's customer-facing communications can run in the tens of millions per month.
With CCM, we still create content starting from a template meant to be used for more than one person, but the content is assembled in ways that are more relevant to individual customers. We are well past the days when everyone got the same mass-produced, printed-and-mailed letter where only the envelopes were personalized (i.e., the address label). Now we can choose the output channel, add or omit content and replace variables with customer-specific data using business logic and reusable objects to create much more personalized, contextual and relevant communications, rapidly and cost-effectively
As for DXD, we've reached our limit for the moment. We have more data than capabilities to use that data; current WCMs are not built to make every layout, word, paragraph or image that variable…yet.
CCM's More Robust Data Should Be the Driver
In our evaluation of major DXD platforms currently on the market, we have found that most do not have the facility to variablize content to the degree that is possible in CCM. DXD platforms' ability to connect to data sources is not as versatile or powerful as it is on the CCM side. It's a rare WCM that can take data from multiple sources and bring them into the same page at the same time. In CCM, that's what we do (with greater and lesser degrees of success, depending on the vendor) – we use both pushed data and pulled data, and we present that data (or a subset of it) to create personalized communications, on the fly and in real time.
In other words, DXD might choose the right DIV, but CCM could drive all the content in that DIV. DXD platforms have solved for project-by-project, target-by-target data mapping, but what if you have to do that several times per second? Vendors are trying to solve the problem of creating content and context from acquisition-side data that is not as robust as what is available to CCM. Marketing tools draw inferences about unknown to less-known users, which is a relatively coarse use of data. In contrast, CCM deals with individuals in volume, and so CCM data is so much more granular and robust, with data management structures that have grown up to support that tremendous volume and variety.
The Common Denominator Is IT
IT departments are stretched thin these days in most large organizations. Many times, it's all they can do to just keep current systems running smoothly and integrating new and legacy systems as they go. Business users who need IT's help accessing data from elsewhere in the organization may need to wait a very long time for that assistance.
The thing is, your IT team almost certainly already has a suite of data management technologies on tap, very likely being driven primarily by the wants and needs of acquisition (marketing and sales). And the same IT team is probably managing a separate set of data tools for CCM, integrating third-party tools on an as-needed basis to cobble together functional solutions.
Wouldn't it be great if you could use the same data management tools for all stages of the customer lifecycle, and all touchpoints across a customer journey? Wouldn't it be wonderful if your IT staff could manage one master data set that business users could then use relatively easily, without IT involvement at every step? Why yes. Yes it would. And that's what's coming, very soon now.
Consolidated Data Management Is Now a Requirement
Consolidation of data management is no longer a nice-to-have; it's a requirement. The demands are different when you know who the customer is, as opposed to when they were mere "visitors" and faceless prospects. Once they have a relationship with you, customers justifiably expect extremely individualized interactions with you. You need the capabilities of delivering that experience. To every customer. Across all channels. On any device. And in very high volume.
We know that seems impossible. Our research shows that product doesn't exist. Yet. But we're working to change that. Subscribe to our blog for your chance to see – and shape – the future.
About John Zimmerer
John Zimmerer is the senior director of marketing at Topdown, where he leads market research and outreach efforts for the company's customer communications and customer experience products. Most recently, John has been researching and writing about the future direction of the technologies that power customer experience, and is regarded as a thought leader in this area. John has nearly 20 years of software product marketing experience. His areas of expertise include market research, analyst relations, public relations and digital marketing.