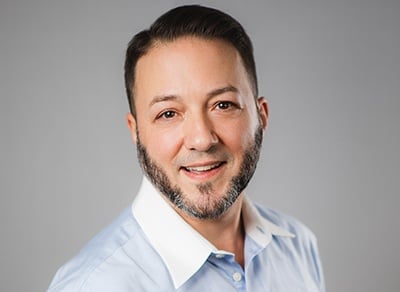 Why CMOs Should Care About Content Services Applications
Customer Experience | Customer Communications | Digital Experience | Content Services | Digital Transformation
Over the past few years, the fundamental responsibilities of the chief marketing officer (CMO) have gradually evolved into a role requiring more technical prowess. In fact, a new job category, that of chief marketing technologist, has emerged as a typically common role within marketing departments. As prospects and customers continue to engage over digital channels, CMOs with technical expertise will be in greater demand as the qualification to manage modern enterprise marketing requires merging technology with marketing.
Simultaneously, marketing leaders have taken on a larger role managing and monitoring the customer experience (CX). Many executives have the assumed the dual role of CMO and chief experience officer (CXO), and with the head of marketing most often driving the organization's digital transformation strategy.
What we have found is that nearly every organization starts its digital transformation efforts with marketing. Much of the marketing technology (MarTech) by necessity focuses on prospect engagement. Sooner or later, though, the conversation comes full circle on how digital transformation and the associated digital experience technology can help the organization engage with existing customers better. And that's when customer communication management (CCM) becomes a key component of the CX conversation.
What kind of tech should a savvy chief marketer be watching to stay on top of industry-wide changes to CCM? Let's go over the basics of content services applications as they apply to CX, and see where that intersects with traditional CCM.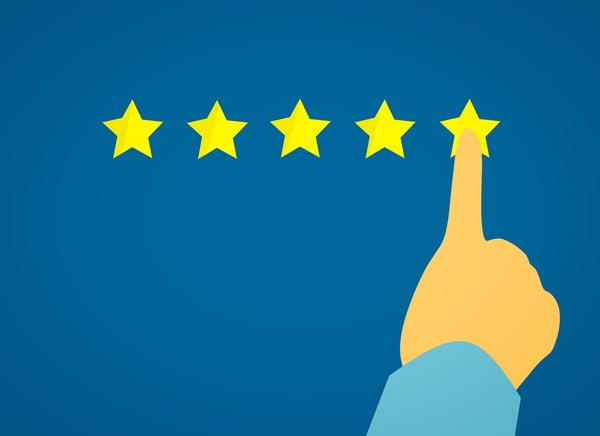 Combining CCM and content services can deliver a 5-star CX.
Content Services Applications and CCM
The modern CCM solution encompasses a content services application because these two formerly separate (and often independent) solutions have merged. Content services underpin CCM applications designed to solve traditional CCM use cases (e.g., correspondence management). These content services-based CCM applications expose the underlying services to help organizations solve emerging content-centric use cases.
Whereas the CCM applications of the past primarily dealt with isolated departmental communications tasks, cloud computing has transformed the industry so that the modern definition of CCM sounds almost identical to the definition of content services. Cross-platform transparency is the new norm. When it comes to content management technologies, CCM and content services are now in the same arena.
Customer Experience (CX)
Acknowledging that content services applications are profoundly linked to customer communications, they are not the only two kinds of applications experiencing a merge. We have previously explored how the customer experience (CX) has converged with CCM to form a single digital experience architecture capable of managing multiple areas of interconnected resources.
Industry reporting emphasizes the need to adopt cloud-based software in order to take advantage of this convergence. However, according to a recent Forrester profile of 17 CCM vendors, only six provide cloud-hosted solutions; only two of the 17 venders are truly cloud-native and have functionality that provides end users with enough flexibility to interactively create personalized customer communications.
The Best of Both Worlds
As one of the only two true cloud-based solutions referenced above, Topdown's SaaS product INTOUCH delivers an industry-leading fully integrated CCM/content services/CX management platform. Forrester and Gartner agree that the industry must follow suit, but for now, there are very few frontrunners paving the way. When looking to solve customer communications (including content services) use cases and to enhance the customer experience, the CX-enabling technology of INTOUCH offers the best of both worlds.
With nearly 40 years in the CCM industry, Topdown is accustomed to leading the way into the future. We aren't merely software vendors—we are leading solutions developers, with decades of expertise. We continuously train our gaze on the horizon scanning for the next trend in customer engagement, all the while delivering the most robust solutions for today's business demands.
What Every CMO Needs to Know
In order to bring optimal value to the organization, the CMO's tech savviness must keep pace with the industry. They need to understand how each application will help achieve successful results, whether measured by customer acquisition, retention or lifetime value.
Getting involved in the technology purchasing process is not out of the question for the tech-savvy CMO. With a deeper knowledge base and an understanding of technology convergence, it will likely remain the CMO's job to inform, if not define, how customer experience delivery software is designed and deployed.
To learn more about technology that falls under the modern marketing umbrella, download and read our two eBooks on customer experience technology:
To stay on top of customer communications technology trends, subscribe to the Topdown blog and stay tuned.
Image: Pixabay
About John Zimmerer
John Zimmerer is the senior director of marketing at Topdown, where he leads market research and outreach efforts for the company's customer communications and customer experience products. Most recently, John has been researching and writing about the future direction of the technologies that power customer experience, and is regarded as a thought leader in this area. John has nearly 20 years of software product marketing experience. His areas of expertise include market research, analyst relations, public relations and digital marketing.