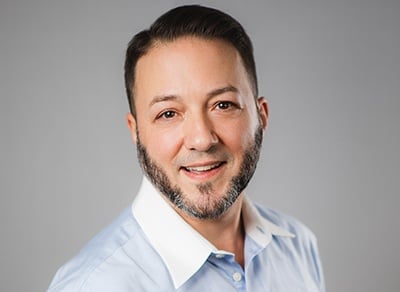 Clarifying Content Services Applications, Components
On February 2, 2018, Gartner, Inc., a research and advisory firm, published a report entitled "Extend Content Services Platforms With Applications and Components to Meet Business-Specific Needs" (paywall) within which our INTOUCH® product was mentioned. This post will look at what, we believe, Gartner analysts say in the report and what this new research implies about Gartner's views on Customer Communication Management (CCM).
Background and Context
In the report, Gartner defined an evolving vision for the management and utilization of content, in the form of content services. We've written previously about this topic. Gartner has published the October 2017 Magic Quadrant for Integrated Revenue and Customer Management for CSPs and a November 2017 Critical Capabilities for Content Services Platforms. However, we believe that some previous reports only introduced the concepts of Content Services Applications (CSAs) and Content Service Components (CSCs). We feel that this latest report (as of this writing) fills in the blanks.
Nearly every organization has some kind of content management system (CMS). Most businesses have more than one CMS. As Gartner analysts Michael Woodbridge, Karen Hobert and Stephen Emmott wrote in the report, "Content plays a hugely important role in all businesses."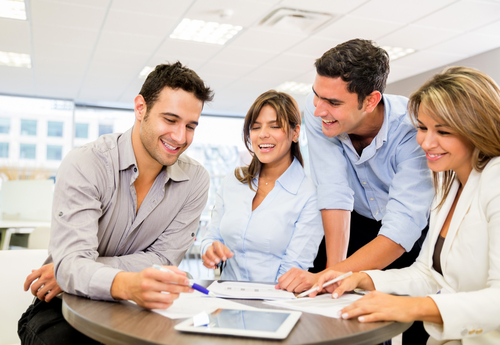 Many CMS solutions today fall under the broad umbrella of Content Services Platforms. But managing content in CSPs can become cumbersome and can quickly result in multiple, disconnected silos of content. Content Services Platforms alone may neither address specific business requirements, nor provide a compelling user experience, at least not out of the box. Enter CSAs and CSCs.
Defining CSAs and CSCs
Content Services Applications (CSAs) provide a user interface and integrate supporting technology (e.g., workflow) to solve for specific content use cases. CSAs are built for the end user and are meant to be used with business process-specific applications.
To us, a CCM example of a CSA would be correspondence management, where an employee or customer interacts with content in order to create a final communication (e.g., an email) or document (e.g., a custom brochure). The employee might engage the CCM CSA through a CRM or line of business application like a claims management system. The customer would most likely engage the CCM CSA through a self-service web portal or through a mobile application. The report provides six other examples; however, some of these have historically been CCM use cases.
In our view, in contrast, Content Services Components (CSCs) extend the platform capabilities of other applications, which then expose the new capability to end users. CSCs typically are function-specific, such as capture or search. They are generally consumed by other services (APIs) rather than being presented directly to the end user. An example would be a translation service that can translate a piece of content originally written in English to another language. The report provides a number of other examples.
Recommendations
From our perspective, the report is full of actionable advice and one clear directive: "Application leaders should consider supplementing their content services platforms with business-specific applications and components to offer employees the most effective set of content-related capabilities." Do so strategically, though.
When it comes to content strategy, we recommend you take a giant step back and look at your entire customer engagement architecture, and how content could or should fit into it. Then evaluate whether you should replace existing technology with more future-oriented CSAs, or perhaps augment existing capabilities with CSCs. If your organization has a history of buying, you might consider CSAs. If you have a more build-oriented culture, you will likely prefer CSCs.
Why was CCM included as a CSA use case? In our view, it's because of the need to look holistically at content through the lens of customer engagement. Done right, all systems that manage or generate content should be connected, so that customer communications can be contextual and consistent in order to achieve the best possible customer experience. We believe Gartner will continue to focus on business use cases, and will highlight the appropriate technologies when discussing each use case. We feel that CCM may not be a separate technology category for much longer. But we saw that coming. That's why we developed INTOUCH, and we are happy to have it considered a Content Services Application — because, to us, it is one.
INTOUCH was engineered to be cloud-first, using microservices and containers, and with openness and ease of integration in mind. It has an industry-leading user experience. And although it was built with traditional CCM use cases in mind, it can address a number of others. Check out the product page. Look at some of our resources. Then request a demo so we can talk about your content strategy and how we can help you realize your vision.