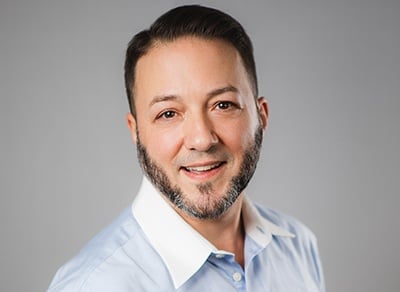 Secrets to Customer Experience Success, Part 4: Integrating Cloud Apps
This is the fourth in a four-part series exploring in more detail the ideas presented in Four Surprising Pitfalls in the Way of Great Customer Experience. Be sure to read Part 1: Process v. Project, Part 2: Prioritizing Tactics and Part 3: Sharing the Investment if you haven't already.
Let's talk about the fourth pitfall now: thinking the cloud is a magic bullet for customer experience management (CXM or CXE).
CX Integration Is Complex
Many organizations fall into the trap of thinking that going to the cloud or adopting SaaS solutions will solve all their CX integration problems. But it's not a panacea. As we've said before, integration problems still exist – they're just outside the firewall now. You'll still have to integrate cloud apps with other applications, data, content, etc. And, though the common perception is that cloud-based SaaS apps are easier to integrate with each other and with on-premise hardware and software, they can actually make integration more cumbersome – sometimes even impossible – to accomplish.
For example, what happens when you have SaaS apps on different cloud platforms? Maybe you have some on Force.com, others on Amazon Web Services, and another on MS Azure platform. This is fairly typical. You need to consider data security, sharing of content and data across platforms, and charges to go in and out of each vendor's cloud. That last one is really important; be careful if you think you'll be saving money by going to the cloud. When you adopt cloud-based SaaS solutions, know what's included in the price, particularly around data calls.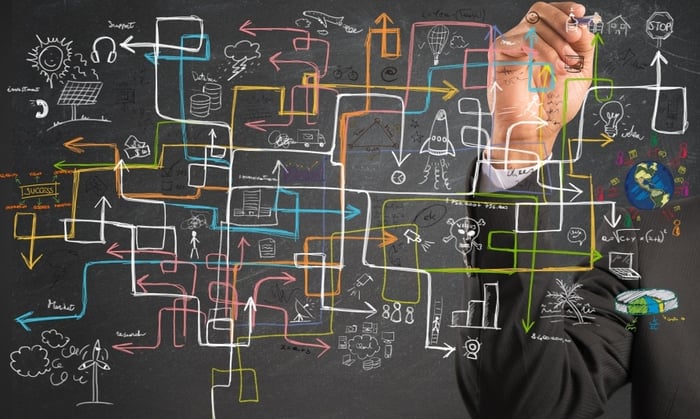 Forrester analyst Randy Heffner explains why integration remains challenging, even with SaaS apps. The main issue is that SaaS apps vary widely in integration support, forcing software developers and IT staff to take responsibility for integration success. According to Heffner, there are four mechanisms by which you can integrate SaaS apps:
Data import/export (rudimentary integration)

Inbound APIs (near real-time integration, with limits)

Outbound calling options (which vary widely)

UX-level and other advanced approaches
Data Import/Export
The most basic layer for integration is the data import/export layer, and it's the most common SaaS integration mechanism. Pretty much every SaaS app has it. Trying to use this level of integration for personalization of customer communications isn't very effective, though, because data synchronization doesn't take place in real time. So, depending on when the last data sync happened, your customer communications could contain outdated and inconsistent information, which annoys customers and makes the brand look bad.
Inbound APIs
Though inbound application programming interfaces (APIs), which call into the SaaS app to retrieve or update data, offer close to real-time integration, they do have limits. The burden of managing multiple inbound API calls generally falls on the organization, not the app vendor. You'll likely need another piece of software – something like Mulesoft – specifically for integration (and have to manage yet another vendor) to help with that.
Heffner cautions that "integration flows should include strong designs for error handling in case they unexpectedly hit SaaS app integration limits; otherwise, failed flows will go unnoticed." With CX in general, you never want failures to go unnoticed.
Outbound Calling Options
Outbound APIs can also achieve near-real-time data integration with other applications. There are a wide variety of mechanisms available for outbound calling, which means you'll probably have to design integration flows app by app, which can be painfully tedious and unappealing. Moreover, outbound calls may count against a SaaS customer's integration call limits.
The benefit of calling out from one application to another is the ability to include external data and content and present them within the user's primary application. And the user may trigger outbound calls as part of their work process like initiating a new case in their case management system. This process orchestration makes the conjoined applications "feel" integrated to the end-user.
UX-Level Integration
User experience (UX)-level integration is preferred because it can help reduce business fracturing by limiting users' need to switch between apps. Through embeddable UX elements, webhooks, punch-outs, and integrated communication (e.g., email, chat/messaging, etc.) flows, you can reduce friction, sync data more smoothly, and provide some consistency from app to app within your CXM architecture. The applications don't just feel integrated; the user interface of one application, in whole or in part, is literally embedded in the other.
That's what makes the difference between average CX and exceptional CX. Apps within your digital experience platform absolutely, positively MUST be able to share content and data for fast, consistent, accurate, real-time personalization and relevancy to each individual customer. But it's not enough to make the data or content available within applications. You must also facilitate the business processes and workflow across applications. If you don't prioritize and strive for that level of exceptional experience, your competitors surely will.
Read Heffner's report, Options for Integrating SaaS Applications, for an in-depth exploration of each of these mechanisms of integration and Heffner's guidance on key usage scenarios for each type of mechanism. If you're not a Forrester client and would like a copy of the report, get in touch via our Contact Us page. This is a first-come-first-served offer, though. We can only share the report with a limited number of external (i.e., non-Topdown) people.