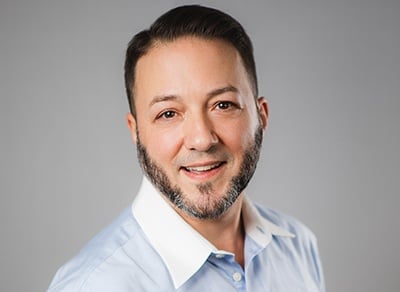 Why CCM Vendors Need a 3-Year Road Map
Gartner's research note, Adapt Customer Communications to the Demands of the Digital Customer Experience (November 7, 2018, Gartner, Inc.), describes the customer communications management (CCM) market as evolving from print-oriented document generation towards content-oriented, service-driven conversations. We've heard similar thoughts from Forrester. These research analyst firms are recommending that you assess CCM vendors' plans for fitting into the broader API-driven digital experience (DX) software architecture. Here's why.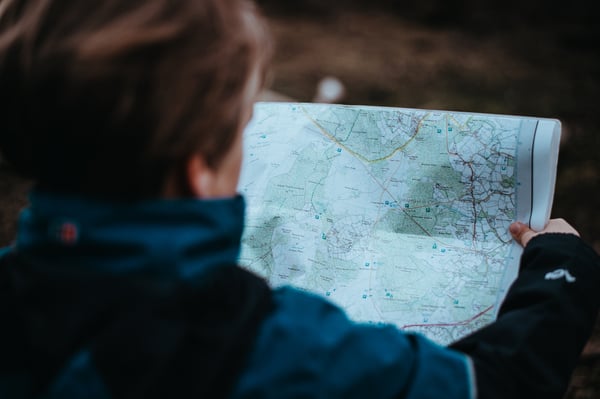 You really need a map to know how to get from here to there.
The Journey into the Integrated Digital Experience
An actual roadmap serves two functions: to tell you where you are and to help you get where you are going. In the software development world, having a roadmap means that a vendor understands the industry and has a clear direction (if not multiple paths) to take that arrives at the desired destination.
Any CCM vendor's three-year roadmap should not only show improvements in CCM functionality, but also how its product(s) fits into the broader digital experience architecture. Having a cloud-native, microservices-based, content services application and providing access to the underlying content services is a very good starting point.
Topdown's INTOUCH platform offers the best of both worlds: a solid CCM foundation that delivers ROI today plus a forward-looking architecture that avoids early obsolescence and provides flexibility for tomorrow. Rather than an aged monolithic application merely hosted on cloud infrastructure, INTOUCH is a pure-bread cloud solution with all the advantages that cloud-nativity brings.
Why Three Years?
Five years was once the time horizon for strategic planning and enterprise architecture planning. Analyst firms and industry-leading organizations are now focused on three years as the time boundary for digital experience investments. That's because the pace of change has accelerated: six months is now the technology turnover rate.
On the flip side of that coin are technology vendors. Analysts strongly recommend that if a CCM vendor doesn't have a plan in place today to move to the cloud and meaningfully integrate with the broader digital experience architecture within the next three years, then you should look for alternatives. Truthfully, if your current vendor isn't already half way there by now, you should probably be looking elsewhere.
Evidence of Forward-Thinking
What do I mean by "meaningful" integration between CCM and other digital experience components?
It's not enough for a CCM vendor to (claim to) have a cloud-based application. If that application is meant to be used in a vacuum (read: silo), with the only points of integration being data sources and line-of-business applications, then that software wasn't designed to be part of a modern digital experience stack.
Companies are clamoring to construct fluid, customer journey-lead systems of engagement. This requires sharing reusable content and customer data (including the customer's current context) across touchpoints in real time, which demands integration at a much deeper level compared to traditional CCM systems. Every asset—content snippets, images, variables, rules…everything—needs to be sharable. The CCM solution needs to handle requests for composed communications and for constituent content. And functionality contained within the application needs to be available as API to other applications. That's what you need to see on your CCM vendor's roadmap.
Follow the Leader
Leading the CCM market through the DX evolution is about more than competition among vendors. Firms need technology partners to perform well into the future and vendors need firms to find efficiency and success with their software. A solid three-year roadmap is a strong indication that the partnership will be mutually beneficial. If your current CCM vendor isn't up to the task, then we're happy to help.
To read more about how technology tools can improve your customer communication, subscribe to the Topdown blog.
Image: Unsplash
About John Zimmerer
John Zimmerer is the senior director of marketing at Topdown, where he leads market research and outreach efforts for the company's customer communications and customer experience products. Most recently, John has been researching and writing about the future direction of the technologies that power customer experience, and is regarded as a thought leader in this area. John has nearly 20 years of software product marketing experience. His areas of expertise include market research, analyst relations, public relations and digital marketing.