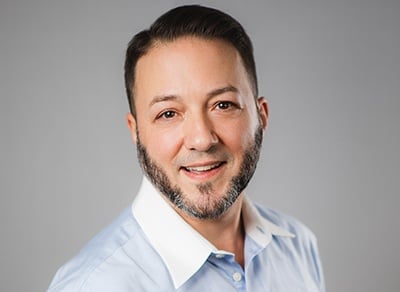 Redefining The Core Capabilities of CCM Solutions
Integration | Customer Communications | Omni-channel | Customer Journey | Technology | Digital Experience | Cloud
Company founders and C-level executives strive to establish and leave behind a lasting legacy in their industry. But in the Digital Age, running on legacy technology systems is both costly and risky for business.
Gartner defines customer communications management (CCM) as "the strategy to improve the creation, distribution, storage, and retrieval" of customer communications. This includes service-related communications such as invoices and statements, claims-related and other correspondence, and renewal notifications. Gartner also includes some marketing communications under CCM, such as those related to new product introductions. Traditionally, CCM had been focused on generating paper-based documents but over time, it grew to included websites, emails, SMS messages; now, CCM support extends to an even broader range of channels and media.
Clearly, not all customers prefer a single mode of communication as well as the customer is no longer the only recipient of communications. In today's digital era, the customer now controls the conversation, challenging companies to account for where a customer may be communicating at any given time.
The new "customer first" omnichannel reality fundamentally redefines the core capabilities of CCM solutions. Companies now need a modern CCM platform able to graciously accommodate the past while anticipating the future, in technology and business processes.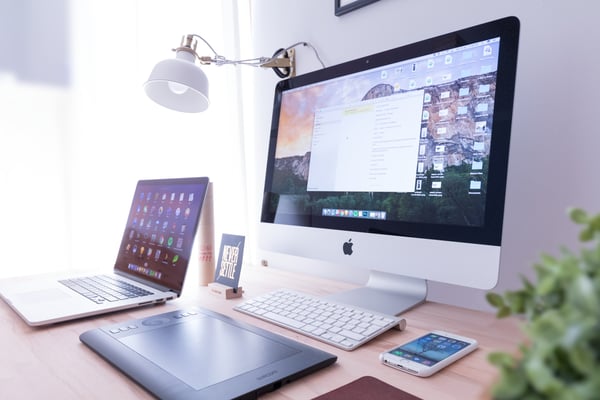 Good CCM solutions extend customer interactions across any channels at any time.
Content Management
Every point of exchange, whether print or digital, impacts the customer's impression of the organization, and thus, their loyalty to that 'brand'. Written content has long been the main component of CCM in one-way or another. Words and images still matter, but today the systems of delivery and management are more sophisticated and malleable.
When migrating from legacy systems and channels, content does not necessarily have to be relegated to just one system; content can be federated across systems. Companies can reuse content components across multiple channels without redundancy, storing it in a way as to "future-proof" it, independent of any particular channel or format. For example, INTOUCH® stores text as JSON, whereas older systems may have stored it as rich text format (.RTF) or plain unformatted text (.TXT) file. Even the formatting of content is independent and can be changed for each channel or even each individual communication.
Ease of Use
Americans are exposed to 4,000 to 10,000 ads during the nearly 600 minutes, on average, spent daily consuming media. Every impression matters especially to the return on your investment. With information being created and consumed so quickly how can you achieve brand-consistent aesthetic appeal and consistency across channels and customer journeys?
Customer communications must look professional but not generic. Some legacy systems were good at consistency but at the expense of customer appeal. Other older CCM systems also required extra programming to even make simple edits. There's a lot not to love about legacy CCM.
Modern CCM solutions, on the other hand, are business user-friendly. While they still use templates to instill a little order and provide brand consistency, they also provide an ease of use that makes personalizing communications more likely to create conversations between business and customer.
Today's tech-savvy customers seek out brands that are personable and authentic. Modern CCM solutions allow business users to curate engagement, retaining a level of control to ensure consistency and conformity to brand standards with enough flexibility to satisfy your employees and your customers.
Omnichannel Delivery
Customer journeys frequency span multiple channels, but legacy CCM solutions revolve around print media, or at least the concept of a page. Modern CCM solutions focus on a "digital-first" approach.
At Topdown, we believe business users should be able to design and preview communications across multiple channels. Rather than forcing you to use built-in delivery mechanisms, newer CCM solutions such as INTOUCH can integrate with your existing delivery tier to take full advantage of your enterprise architecture.
As customer preferences continue to change and you add new channels, the new generation of CCM software can quickly accommodate them. Where are your customers, and which touchpoint are they at? The right CCM solution will help you meet them wherever they are.
Ease of Integration
CCM software generates highly useful data ready to be mined by journey orchestration; or customer experience management solutions to instantly pull reports on individual customer interaction details; or to understand the effectiveness of individual communications by looking at delivery tier statistics; and very importantly, to better manage your content repository by running usage reports. CCM software can also integrate with your delivery tier and present data on customer engagements with your digital channels, including delivery status information for printed and mailed communications.
Cloud-native, content services-based CCM solutions are the most forward-looking and flexible solutions from an integration perspective: prefer them to hybrid or on-premise solutions. These modern CCM solutions can help companies engage with customers across channels, addressing not only today's use cases but also what is to come: new channels, new use cases, and ever-changing customer requirements.
Modern CCM is designed to be part of a larger technology ecosystem, from federating with other content management systems to integrating with the delivery tier and participating in customer journey management. Get in touch with Topdown to explore these possibilities to not only improve the ease of customer communications, but to expand and increase brand loyalty and recognition.
Image: Unsplash