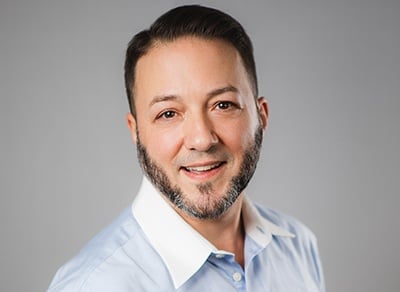 The Big Deal about Smart Content
Customer Experience | Customer Communications | Content Management
What's so intelligent about smart content?
If you're paying attention, you know that "smart content" is one of the buzzwords making the rounds in marketing technology (martech) conversations these days. Marketing professionals are making a big deal out of smart content, but what exactly is it? Who can use it? And how exactly can we deploy this kind of technology?
Let's discuss why smart content is such a big deal.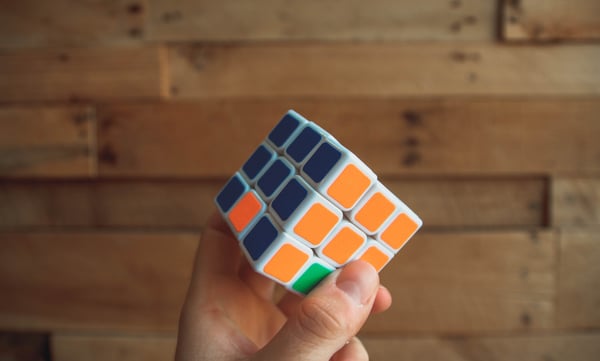 What's so intelligent about (reusable blocks of) smart content?
What is smart content?
Smart content is sometimes called "adaptive" or "intelligent" content. It's the name for sections of content in a customer communication that changes according to the data—geographic, demographic, etc.—related to whomever is consuming the content. For example, the words or images in a single email blast can appear different in every inbox. This choice of content results from the interests and past behavior of each customer, captured, recorded and used to customize individual content deliverables. Smart content can be added to web pages, emails, and more – even printed communications.
Smart content adjusts based on best practices and demographic criteria used in target marketing. Essential tools such as a customer data platform (e.g., Apache Unomi) records and tracks this criteria based on language, geographic location, accessing device, source of origin for the interaction (e.g., a referring site), and even customer lifecycle stages. The results: marketers have up-to-date data available in real-time every time they create a communication.
What is the big deal about smart content?
Every piece of customer communication that you distribute requires content. Every campaign, email, blog, and web page functions directly or indirectly as a marketing tool strategically designed for your company. The big deal about smart content: it guides your customer through their journey with hyper-personalized content that fits the demands of the modern customer.
Smart content leverages automation that targets content to the individual recipient. Instead of marketing departments cataloging, tracking, and deploying targeted messaging to segments, they now exploit the inherent automation capabilities of software and computers to do the busy work in this process. By recording data about individual customers and utilizing that information when sending customer communications, smart content translates to more accurate targeted marketing in real-time.
Automation enables your company, without fail, to ensure your customer communications are aimed at each specific viewer. It makes everything you create and deliver accurate and targeted to provide a better and more positive customer experience (CX). Smart content delivers to your customers more of what they want to see and less of what they don't. Your content now has the look and feel of an individualized communication with the customer from their first interaction on.
Marketers that overlook smart content are taking a huge gamble. It's the kind of technology that comes along and revolutionizes an industry. Gartner's 2016 Hype Cycle points out that firms in today's high-tech market are failing to make good use of data-driven marketing strategies like smart content. As a result, customer communications just are lacking: static content looks uncaring, vague, and detached—the exact opposite of today's consumer expectations. Traditional content without hyper-personalization translates into wasted opportunities that puts distance between your customer and your brand.
What are smart content tools?
As smart content makes the shift towards becoming a core capability, customer communications management (CCM) software have already incorporated smart content tools for some time now. Some CCM tools use their own, internally-created content by design. More sophisticated and modern CCM solutions can reach into other repositories to gain access to shared content. Additionally, content services-based platforms can integrate with existing data and software tools to bring smart content to line of business applications. Investing in technology that allows for adaptive content is crucial to CX and ROI.
INTOUCH from Topdown provides the best of both worlds. The CCM SaaS application uses smart content that can be extended to other applications through INTOUCH content services. INTOUCH provides companies with the ability to incorporate smart content to enhance and individualize customer engagements. Smart content technologies increase the relevance of a company to its customers. It's the newest and easiest way to give customers the personalization they have come to expect from brands.
To see smart content at work, request a free demo today and see INTOUCH in action with the help a Topdown product expert.
About John Zimmerer
John Zimmerer is the senior director of marketing at Topdown, where he leads market research and outreach efforts for the company's customer communications and customer experience products. Most recently, John has been researching and writing about the future direction of the technologies that power customer experience, and is regarded as a thought leader in this area. John has nearly 20 years of software product marketing experience. His areas of expertise include market research, analyst relations, public relations and digital marketing.