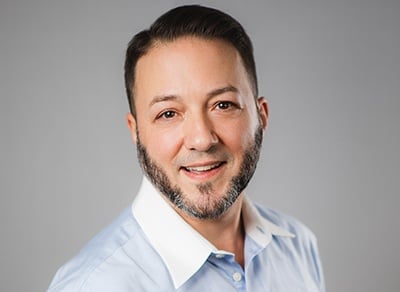 New Customer Communication Management (CCM) Trends to Watch in 2019
As 2018 comes to a close, the customer communications industry finds itself in the midst of a major transformation. The previous year was marked by significant innovation as CCM and digital experience (DX) moved towards full integration, accompanied by automation becoming mainstream. With 2018 almost over, Topdown looks ahead to the future.
Here are the technological and ideological changes poised to move the CCM industry in 2019.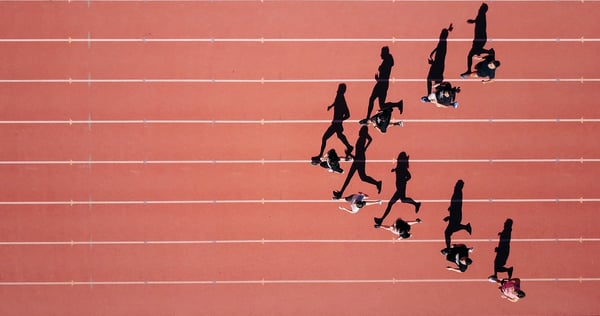 The pace of the race for a better CX will accelerate in 2019.
Customer Experience (CX) Will Reign Supreme
The silos of CCM and digital customer experience (DX) software have been on a collision course for some time. In 2019, customer habits will ultimately demand the full integration of these two sides of the customer experience (CX) coin. When CCM and DX finally reach absolute integration, the result will be a totally interactive CX that is transparent and easy to navigate for both customer and company.
Businesses in 2019 will carry out customer journey mapping, an advanced process of constructing a unified customer journey in relation to the people, processes and technologies that power them. Companies will create loyal customers with a complete spectrum of intelligent customer communications tools that talk with each other to share context, content, and data.
With chatbots leading many front-of-house interactions, and customer relations agents having the back-end utility of big data at their fingertips, this fusion of technologies will guide customer to answers faster than they have ever experience. Reduced customer effort means higher customer satisfaction (CSAT) scores, a more optimized CX, and ultimately seamlessly shepherding customers along their journey towards becoming loyal brand ambassadors.
New Technology Will Focus on Interactivity
Beyond the convergence of CCM and DX, the rest of 2019 will be open to innovation. Although it's too early to predict which trends will flourish and have the power to change the industry, the possibilities on the horizon are plentiful.
First, the popularity of new interaction capabilities will make its mark. With pervasive smartphone usage, the digital personal assistant has already begun to tip the scales in the mainstream market. Amazon's Alexa, Apple's Siri, Microsoft's Cortana, and Google's Now assistant are available at your customers' fingertips. The digital native generation is comfortable speaking to their gadgets and extending this behavior is the logical next step in customer service interactions. As a result, in 2019 companies must explore integrating CCM with voice-driven digital assistant services and similar tech.
The second realm of technology open for exploration in 2019—video—could further broaden real-time interaction possibilities . For example, the use of video chat has been on the rise amongst millennials since 2016. Over 52% of Americans aged 18-34 are making video calls on their smartphones. Although traditional phone calls have dipped within this generational demographic, the video call has now become fair game for future customer interactions. In 2019, companies will experiment with integrating CCM software with smartphone video camera support in combination with messaging or voice support. An increase in customer interaction functionality that appeals to smartphone users and integrates with content service applications on the back-end will be key to boosting customer satisfaction in 2019 and beyond.
2019 Will Deliver Renewed Commitments
Whether it's the consolidation of CCM into the digital experience stack, or exploring new interactive technologies, Topdown is keenly focused on bringing an unparalleled experience to businesses and customers. As we make progress towards our 2019 predictions, we remain dedicated to facilitating and removing friction from the customer journey. As we head into the new year, we'll all keep an eye on the horizon.
Are you working on improving your customer experience in 2019? Subscribe to the Topdown blog to read industry insights and follow the trends that are shaping the future of CCM.
Image by Steven Lelham on Unsplash
About John Zimmerer
John Zimmerer is the senior director of marketing at Topdown, where he leads market research and outreach efforts for the company's customer communications and customer experience products. Most recently, John has been researching and writing about the future direction of the technologies that power customer experience, and is regarded as a thought leader in this area. John has nearly 20 years of software product marketing experience. His areas of expertise include market research, analyst relations, public relations and digital marketing.