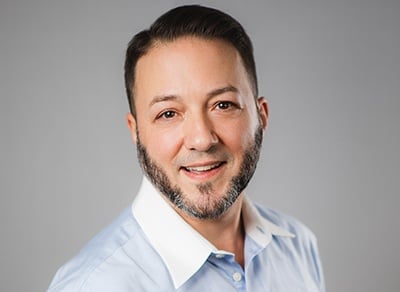 Four Ways Smart Content Makes CCM Easier
The coolest thing about smart content is that we can finally quantify its impact. We already know that making headway with customer experience (CX) indicators offers a greater return on investment (ROI). In fact, Forrester research has found that for the average direct brokerage, a 1-point improvement in the CX Index score could yield a $6 billion asset improvement.
These numbers are staggering. So how do you chase that kind of ROI? You address CX indicators with incremental improvements. One way to do that is to incorporate smart content into your strategy.
Let's look at 4 ways that reusable smart content makes managing customer communications (CCM) easier.
Smart content is an easy way to improve your CCM strategy.
Smart Content Saves Time
We've already covered what is so intelligent about smart content. We know it's a big deal to have the power of hyper-personalization. It helps us satisfy the demands of the modern customer. What we haven't discussed is how smart content is involved in resource sharing.
The various components of a customer communications solution have the capability to pull data from the system. With 100% cloud-based, digital-first CCM solutions, this resource sharing is exponentially easier and more transparent. Without having to waste time looking for clues, customer service agents, along with automated communications, have full access to all of the content available in the system. As a result, the ability to generate highly effective, customer-centric content happens at lightning speed.
Smart Content Provides Precision
With smart content, interactions can be tailor-made for individual customers, which requires a two-step implementation process to achieve this level of accuracy.
First, the CCM solution connects to your customer data sources, including your CRM and transactional systems, as well as your customer preference management software. These data sources provide the information that our INTOUCH® CCM software needs to resolve variables within smart content and process any business logic that will identify the right smart content variant for a given customer.
Second, INTOUCH can connect to other software, so that every past interaction with a given customer can inform future interactions with that customer. This historical data could include information about the device a customer most frequently uses when interacting with your company, his or her location information, or virtually any other type of data accessible to a customer data platform (CDP). INTOUCH can consume that data and use it just like any other demographic or transactional data from more traditional sources (e.g.,: CRM, ERP, etc.).
Smart Content Makes Connections
The width and breadth of this personalization described above develops deeper connections between the customer and the company. The customer feels seen. Heard. Known. It's the kind of customer relationship that forms over regular and continued interactions between people. It's the kind of connection that uses familiarity to carry a consumer along their customer journey. This kind of emotional connection between a brand and a loyal customer represents the personal touch that often gets lost within the digital experience.
Today's technology can collect and analyze data about customers to connect content across customer journeys so that each touchpoint has an intimate, personalized feeling of familiarity.
Smart Content Affects the Big Picture
Smart content is all about customer loyalty and engagement. The ability to curate and personalize content significantly impacts the way customers see us. On a daily basis, our customers are interacting with every kind of business from local shops to multinational corporations. By incorporating smart content into the equation, scale becomes less of an issue for providing personalized services. It allows us to make more deeply personal connections even as a large-scale enterprise. In the eyes of the customer, we become smaller and more accessible as we approach the comfort and familiarity of a much smaller company.
Smart Content in Context
From timesaving and precision, to creating connections and building customer intimacy, smart content improves a wide swath of the customer experience. It's a major technological key to nudging your CX indicators higher. These enhancements to your overall CX translate into improving both the top and bottom lines.
To put it plainly, communicating with customers just gets easier when smart content is part of the strategy. Thus, for firms in the market for CCM solutions, you need to elevate smart content to the top of your "must have" shopping list.
To see smart content in action and test-drive how it can improve your customer communications, sign up for a free CCM software demo from Topdown today.
Image: Originally downloaded from Unsplash (no longer available).
About John Zimmerer
John Zimmerer is the senior director of marketing at Topdown, where he leads market research and outreach efforts for the company's customer communications and customer experience products. Most recently, John has been researching and writing about the future direction of the technologies that power customer experience, and is regarded as a thought leader in this area. John has nearly 20 years of software product marketing experience. His areas of expertise include market research, analyst relations, public relations and digital marketing.