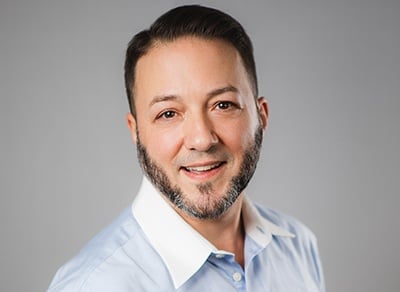 Digital Experience Platform: Why You Will Need More Than One Solution
In a recent webinar entitled Who Won the Digital Experience Race? Hint: It's Not Over Yet, Forrester analysts Mark Grannan and Ted Schadler discuss why you need a digital experience platform, who's winning the platform war, and how to go about choosing the best platform(s) for your organization. We highly recommend this webinar for anyone trying to consolidate their customer experience technology portfolio in order to deliver a more cohesive end-to-end customer experience.
From a customer communications management (CCM) point of view, this webinar validates what we already knew about our part of customer experience management – which is that a disproportionate share of resources for most digital experience platforms and for business organizations in general are allocated to the marketing, sales, and commerce portions of the customer journey while customer service, retention, loyalty, and engagement functions are relatively neglected in comparison.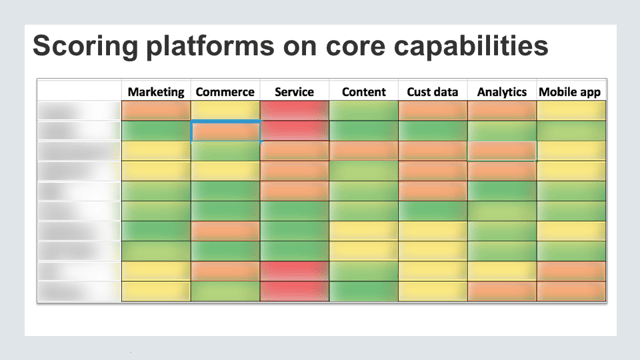 The biggest takeaway to that effect is on Slide 24 of the webinar (originally published November 16, 2015), in which Schadler and Grannan present the scores that 10 top digital experience platform providers earned in the areas of Marketing, Commerce, Service, Content, Customer Data, Analytics, and Mobile App capabilities. On a scale of 0 to 5, with 0 (red squares) meaning the capability isn't present in the vendor's portfolio and 5 (dark green squares) indicating the portfolio addresses the category exceptionally well, you can see immediately that the only four zeroes are in the Service category, and three other vendors only earn ones in that column. The next-weakest category is Customer Data, which didn't surprise us, or the Forrester analysts, at all.
Who's Winning?
Schadler and Grannan indicate that no one has won the digital experience (DX) platform race yet because, despite rapid and aggressive acquisitions of complementary solutions to build out their portfolios, no single vendor can offer a real end-to-end DX delivery platform that addresses Marketing, Commerce and Service equally well. As Schadler explains, each vendor started out as a powerhouse in one, maybe two, areas, and then set about building up their other offerings through acquisitions in an attempt to be a comprehensive answer to all of an organization's DX delivery needs. But no one is there yet, and it will take some time – perhaps as long as 10 years, Schadler believes – to get there.
In the meantime, they recommend (as we do) using multiple software solutions as needed and selecting them based on your organizational priorities and the solutions' ease of integration. You can't lose sight of the need to deliver the best customer experience you can while we collectively wait for the end-to-end DX platform unicorn to arrive.
Biggest Pain Point Today: Ease of Integration
Ease of integration, Grannan and Schadler emphasize, is by far the biggest pain point for businesses today and is the top investment priority in 2016 for businesses trying to stitch together an end-to-end solution out of multiple platforms and tools. Ease of integration is more important than being best-of-breed, having a strong market presence, or even having the best price – because integration can be even more costly (or maybe impossible) if the platform is one that won't play well with others.
So if you have a top-of-the line digital experience platform that addresses Marketing extraordinarily well, Commerce a little, and Service not at all (which is the case even with highest-scoring Adobe), you're going to have to purchase a separate service platform or portfolio of solutions and make them work with your main DX platform. You'll want those solutions to be able to share content, assets and data effectively, or your customer experience delivery will remain siloed and inconsistent.
How to Evaluate and Select the Right DX Platform for You
Schadler and Grannan go on to explain how you can use Forrester's methods and criteria to evaluate DX platforms and software solutions yourself to help you choose the best solution(s) for your organization. It's a really good webinar and worth the download ($350, if you're not a Forrester client).
For a more in-depth exploration of merging customer communications management and digital experience delivery technologies, download our ebook.
Original Who Won the Digital Experience Race? Hint: It's Not Over Yet slide copyriht © 2015 Forrester Research, Inc.