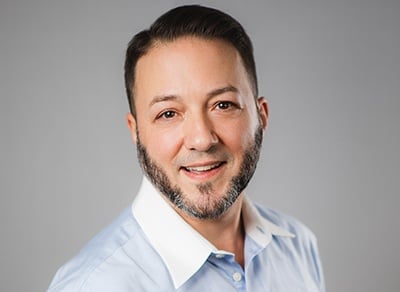 Psst…Your Silos Are Showing
#ICYMI - Topdown sponsored a free webinar on June 9, 2015, "Managing Customer Communications across the Entire Customer Journey," featuring Forrester analysts Craig Le Clair and Ted Schadler, along with Topdown's Director of Marketing, John Zimmerer. Learn what marketing, IT and line-of-business leaders can do today to improve your most critical customer journeys and increase customer lifetime value.

When was the last time you took a few steps back from your particular business function and responsibilities to see your company as a whole from your customers' point of view? Have you mapped your most critical customer journeys lately? Do you understand what your customers see at each stage of their journey with your brand and what gaps exist from their perspective?
If you haven't, you should. Research consistently shows a strong link between positive customer experience (CX) and a positive bottom line for the company. Are you doing everything you can to make your interactions with customers at every touchpoint as easy and effective as possible?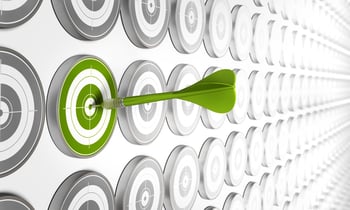 Chances are high that if you do map your customers' journeys and look closely at your customer-facing communications at every touchpoint along the way, you'll see what they see: a marked disconnect between their interactions with you before they were customers and after they became your customers. You'll see silos. Perhaps you thought the silos formed by separations among your people, processes and technologies were an internal issue, not visible from the outside.
Sorry, but customers can see it and feel it when an organization is disconnected internally. If your organization allocates greater resources to the acquisition side of the customer journey – discovery, exploration, and buying (i.e., marketing and sales) – than to the customer service and retention side – using, asking and engaging with the brand – then your organization is not alone. This is quite typical, and it's why customer journeys need 360-degree integration.
Webinar Highlights: The Future of Customer Communications Management
Earlier this year, we commissioned a study with Forrester Consulting. We wanted to know what the market thinks about customer communications management (CCM) and customer experience management (CXM). And we wanted to explore whether and how CCM might merge with digital experience delivery (DXD) platforms used for CXM.
The key findings of the study confirm this disconnect between the allocation of resources toward acquisition-side and service/retention-side operations. Respondents identified gaps in CX delivery at different touchpoints and gave us a solid direction for bringing the strengths of CCM – such as powerful personalization, automation and data integration capabilities – into a web content management (WCM)-based CCM system more like those typically used to power the DXD platforms enjoyed on the marketing and sales side of many organizations. We envision a way to bring the technologies used all the way around the customer journey into alignment so customers no longer have disconnected and inconsistent experiences with companies.
Watch this webinar to find out more about the outcome of our study and insights from other recent research into the future of digital experience delivery and managing customer-facing communications across customer journeys throughout the entire customer life cycle. The presentation will help you prepare for changes coming in the next 12 to 18 months to CX processes and related enterprise architecture components. Moreover, you'll learn how to uncover and close gaps in customer experience and articulate the business benefits that accrue from addressing these gaps.
You'll also get an exclusive first look at Topdown's reference architecture, which is designed to improve the customer experience for existing customers in order to help grow revenue and reduce operating costs.