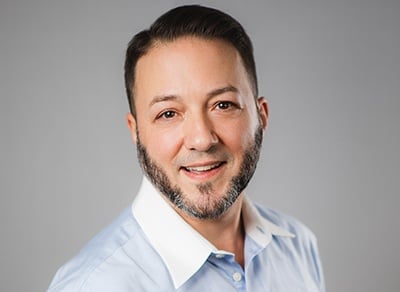 2019 Trends in Digital Experience Platforms
Over the last five years, the digital experience (DX) and customer communications management (CCM) markets—and the relationship between them—has rapidly evolved. Many digital product owners and enterprise architects are turning to systems integrators or digital agencies to define and construct this piece of enterprise architecture.
Essentially, DX is the framework that pieces together the tools and technologies that enterprises need to manage their customer interactions on various digital channels. As the reliance on digital engagement channels grows, the scope of DX platforms also needs to expand across the enterprise. It's up to system integrators to guide companies on the best way to link DX strategy to the technological road map they are laying out for the future.
DXP trends from 2019 will impact ROI and operational efficiencies over the long haul.
New Industry Differentiators
In 2017, Forrester began to evaluate digital experience platforms (DXPs) according to two new indicators:
Integration capabilities: the capability to easily assimilate into an existing architectural framework
Augmentation capabilities: the ability to extend the DXP with third-party functionality
The addition of these new indicators widened the industry definition of what a DX platform is. They established a new benchmark for dealing with best-of-breed niche solutions with an especially strong focus on cloud-based software. For brands looking to incorporate CCM into their DX strategy in 2019, this requires some extra research into CCM platforms' ability to perform in these two key areas.
The Inclusion of CCM in DX
Today's cloud-native CCM solutions not only have the ability to solve for traditional uses cases (e.g., correspondence management), but they can also share customer data and content via content services APIs with other components of the DX architecture to solve for new use cases. This sharing ensures consistency (branding, voice, positioning, etc.) and increases personalization across all delivery tools and channels. This new cross-channel communication improves the quality of customer service that enhances the customer experience, which results in increased customer retention and loyalty. As an added bonus, organizations are also realizing the benefits of an increased return on investment (ROI) from their CCM solution.
Bottom-Line Benefits
According to Forrester, the business impact of DX technology is profitable growth. This industry research supports the idea that strategic planning up front has a higher probability of increasing monetary payoffs down the line. It sounds obvious, but since the convergence of customer communications and the customer experience is a relatively new evolution, the direct causal relationships haven't always been as clear as they are until now. With the percentage of services that are delivered digitally growing every quarter, we can finally step back and see how digital interactions with the right content behind them are providing value in the form of metrics for profitable growth.
Augmentation vs. Automation
The first stop on the path to a more integrated digital experience for customers is increased operational efficiency. Organizations want to automate as much as possible, and CCM solutions oblige with business process automation fueled by integration and business logic. But not everything can (nor should be) automated.
What we have come to discover is that the knowledge worker of today still has a place in the digital experience of tomorrow. We still need skillful customer-facing people working hand in hand in lockstep with technology innovators in order to deliver the essentials of CX: ease, effectiveness, and especially, emotion. Consumers will always be human. CCM will always need the emotional intelligence of a human behind it in order to provide the personal touch that has always made an impactful difference to the customer.
Beyond 2019
The exciting part about watching DX trends in 2019 is looking ahead to see what is taking shape. At Topdown, we have seen a rise in the number of companies looking to co-innovate and co-develop functionality to address yet to be realized current and future business requirement. Topdown continues to expand the functionality of our solutions and to expose APIs so that our software can handle the unique cases that our clients bring to the table.
The bottom line is that in 2019, the concept of working with a "full stack" in digital experience has gone from a dream to table stakes for brands that want the most efficient way to retain customers and to steadily grow customer lifetime value.
To read more about how the relationship between DX and customer communications is evolving, watch this space and subscribe to the Topdown blog to follow along with us.
Image: TheGenderSpectrumCollection
About John Zimmerer
John Zimmerer is the senior director of marketing at Topdown, where he leads market research and outreach efforts for the company's customer communications and customer experience products. Most recently, John has been researching and writing about the future direction of the technologies that power customer experience, and is regarded as a thought leader in this area. John has nearly 20 years of software product marketing experience. His areas of expertise include market research, analyst relations, public relations and digital marketing.