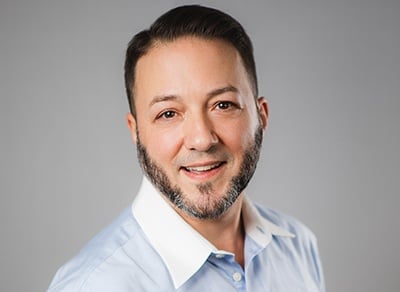 The Advantages of a Cloud-Native CCM System
Customer Experience | Customer Communications | Content Services
Many marketing mavens may well be aware of the capabilities of their customer communications management (CCM) software. However, when asked if their solution is cloud-native or just cloud-based, most would probably shrug a shoulder and ask: What's the difference? Does it really even matter? It's just a tech jargon nuance, right?
Our response would be, YES! absolutely, there's a huge difference.
As we head into 2019, cloud adoption has become more ubiquitous and mainstream, and as a result, the term "cloud" can take on a variety of interpretations. In fact, what we've found to be true is that very few CCM vendors have a cloud-native solution. Many are offering a managed service or a SaaS subscription to software hosted in the cloud, but not created for the cloud. Currently, innovative solutions providers have devised a technical shift in favor of systems created specifically for the cloud. The good news: it's not prohibitively expensive to get on board.
Consider these advantages of a cloud-native system when devising your CCM solution.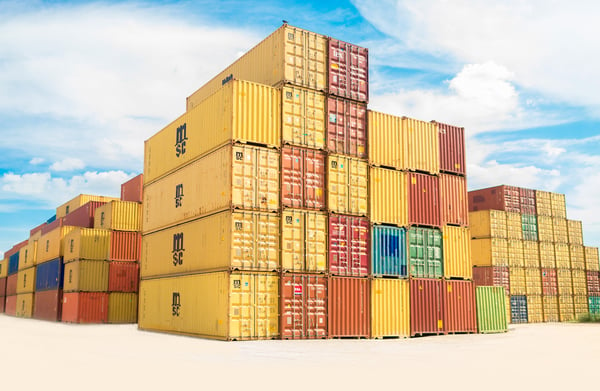 Cloud-native software is built with a "containerized" structure.
What is Cloud-Native?
The difference between a cloud-native system and a system that happens to have cloud-based solutions is like the difference between Rollerblades and Heelys. One kind of footwear is designed with the specific intention of rolling on wheels 100% of the time while the other is a walking shoe that happens to have wheels for temporary use. The intention, design, and execution of the two products are completely different. Rollerblades are "rolling-native" footwear, whereas if you have time to slow down and walk, Heelys work fine. But if you need to move quickly and fluidly and have a very limited need for perambulating, then rolling-native Rollerblades would most definitely be the preferred way to travel.
Cloud software works in much the same way. "Cloud-based" most likely means that the app runs on a the public web-based cloud platform as opposed to being housed, maintained and operated within an on-premises company server. "Cloud-native" systems, on the other had, are engineered and designed specifically to take full advantage of cloud platforms. Running software using the infrastructure-as-a-service (IaaS) model means the entire system has an agility and scalability that cannot be matched by simply putting up a legacy software and trying to run it on a cloud platform.
Why Go Cloud-Native?
Let's go a little deeper, let's talk agility. Cloud-native systems are comprised of software stacks that are containerized or packaged as independent units. They can be moved around to interact dynamically with other units. The way they work together (or don't) is referred to as orchestration. If the language of cloud-native systems reminds you of a shipping port, you have the right idea. Every piece can be actively managed separately. This is a huge benefit for enterprises who are evolving quickly to meet the digital demands of their industry. This cloud-native setup provides enterprises with the power to maintain the performance of their digital systems while they are in the process of scaling up and out. With the advantage of not being limited to a single platform, cloud-native solutions delivers a resilient structure that guards your investment from becoming obsolete.
What is Future-Proof?
Cloud-native systems by design incorporate the latest, greatest, cutting-edge technology. They are inherently devised to be used as discrete applications that you can integrate more extensively into the rest of your digital experience architecture. By embodying cloud-native solutions, you can reduce the technical risks of innovations, updates and new technology that significantly future-proofs your enterprise's investments.
Why Cloud-Native CCM?
Cloud-native systems are uniquely important to customer communications because of the way CCM has evolved over the past five years. From smart content to automation, today's customers demand a sophisticated, yet seamlessly simplified digital experience. Enterprises no longer have the luxury of updating their technology (in particular, software solutions) once every decade. Customer communications systems that fail to be nimble enough and keep up with these evolving demands of more sophisticated user are at high risk of becoming obsolete.
The only "future-proof" cloud-based CCM solutions are ones with a microservice-based architecture, ie, solutions that focus on building single-function modules with well-defined interfaces and operations. CCM solutions incorporating microservices will result in helping you create a scalable, testable solution that can be delivered weekly, not yearly.
Financial Advantage
The ultimate goal of every organization's customer communications strategy should be to improve efficiency and increase the ability to gain and retain customers. CCM system efficiency means spending less on infrastructure, paying for resources only as needed, and having the ability to scale up. Margins are front-and-center with the cloud-native model. Everything from ease of integration to user-friendliness ends up reflected in the bottom line. Though cloud-native systems might be a new concept to some enterprises, the advantages to CCM efforts are clear.
To read more about cloud-native platforms and how you can improve your customer communications, check out the INTOUCH CCM platform from Topdown.
Photo by frank mckenna on Unsplash
About John Zimmerer
John Zimmerer is the senior director of marketing at Topdown, where he leads market research and outreach efforts for the company's customer communications and customer experience products. Most recently, John has been researching and writing about the future direction of the technologies that power customer experience, and is regarded as a thought leader in this area. John has nearly 20 years of software product marketing experience. His areas of expertise include market research, analyst relations, public relations and digital marketing.