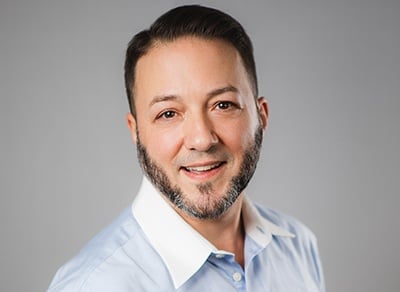 The Importance of Agile Solutions
Integration | Customer Communications | Technology | INTOUCH | Content Services | Digital Transformation | Cloud
In this fast-paced digital era, businesses must transform to compete successfully in their market. Fifty years ago, the average life expectancy of a Fortune 500 company was 75 years; today it's less than 15. That means agile software solutions must be a part of your digital transformation strategy.
When it comes to managing content-driven customer communications, you need technology that not only addresses today's challenges and channels but also provides the raw materials for building or back-ending tomorrow's touchpoints.
Meeting Modern Needs
In the not-too-distant past, most organizations—and many customer communication management (CCM) software vendors—approached the customer relationship from a transactional perspective. They would send out statements, invoices, and other communications as a result of a customer-company interaction or to satisfy a regulatory requirement. Companies that maintain a focus on operational efficiency still view CCM this way.
More enlightened companies have evolved from this older perspective to a modern vision where they see CCM as a critical component of customer experience.
Brands must distribute communications in real time across multiple channels, including social media, app notifications, SMS and more. As a result, CCM adapted from aggregating scores of outbound communications in large scheduled batches to leveraging technology that tracks online activity in order to "sense and respond to" customers in their moment of need.
These "on demand" communications require tight integration between CCM systems and the rest of the enterprise architecture.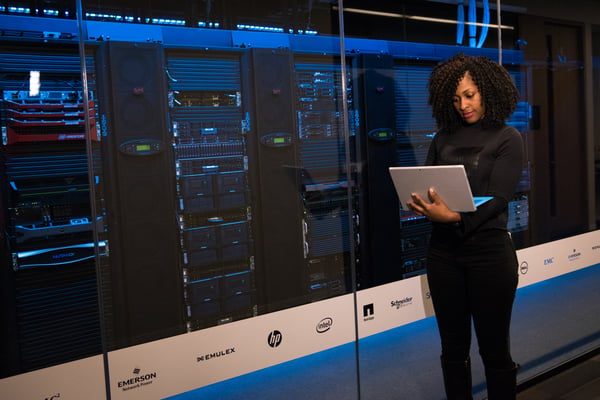 Cloud computing not only enables business agility, it demands it.
Advancing Agile Solutions
The cloud both facilitates and frustrates this integration.
On the one hand, modern cloud software is built using microservices and containers. Companies like Uber and Netflix first utilized container technology and microservices, and now major industries, such as insurance and banking, are rapidly adopting these technologies.
Containers, microservices and cloud technology continue to be among the hottest trends right now because, according to Luke Marsden who spoke with InfoQ, "microservice architectures used in combination with containers allow developers to 'decouple software into smaller functional pieces,' and containers 'extend this decoupling, separating software from the underlying hardware.' "
The benefits of these advancements include a faster rate of development, increased aptitude for change, and more resilient and easily scalable solutions. When an issue arises, only one part of the application becomes affected, and thus, you can incrementally improve performance and the user experience.
On the other hand, cloud—especially SaaS—solutions tend to be purchased the same way software always has: by individual departments operating in silos. However, your organization should plan these software purchases so that proper and thorough integration can occur to ensure your organization extracts the maximum value from each purchase.
We've heard more and more analysts talking about the need for sharing content (e.g., a regulatory paragraph), context (i.e., data for personalization), and capabilities (e.g., workflow) across the enterprise. There are some technical hurdles to this, but the cloud and microservices make this kind of capability-level integration possible. Truthfully, the largest impediments to implementing these solutions are organizational culture change and enterprise architectural design.
Creating New Value
Integration at the capability level will enable you to go far beyond simple facilitation, for example, integrating a data source to use for personalization. Your solution should enable you to create new value. To innovate. Or at very least, to do things better than you have before.
For example, our History feature provides insights into communications sent using the INTOUCH CCM solution. It provides a view into the metadata about each communication: who sent it; who received it; the content of the communication; etc. However, you can integrate INTOUCH with other systems of engagement, such as email platforms or marketing automation systems, to show the communications sent from and received by those systems. Through these integrations, you can see a complete record of every interaction with a single customer, following the customer journey.
Implementing agile solutions like INTOUCH has never been more important. Contact us and see how to use these solutions that follow the customer journey that grow an authentic relationship with each of your customers while your become more efficient and innovative in delivering your customer experience.
Image: Pexels
About John Zimmerer
John Zimmerer is the senior director of marketing at Topdown, where he leads market research and outreach efforts for the company's customer communications and customer experience products. Most recently, John has been researching and writing about the future direction of the technologies that power customer experience, and is regarded as a thought leader in this area. John has nearly 20 years of software product marketing experience. His areas of expertise include market research, analyst relations, public relations and digital marketing.