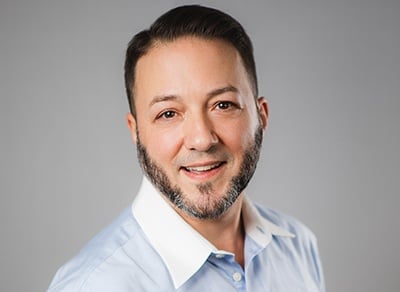 Seamless UX across Customer Experience Management
Ideally, users would have a seamless experience among digital experience (DX) delivery solutions in their organizations' customer experience management (CXM) software portfolios. However, we've established that there is no single end-to-end DX delivery solution on the market, and there isn't likely to be for some time to come (if ever). So enterprises must still stitch together best-in-class solutions from multiple vendors to build their own custom DX platforms to cover Marketing, Commerce and Service functions.
Keep Your Users in Mind
Always remember for whom you're creating the platform and why: the line-of-business end user. The challenges for digital experience architects are to integrate multiple DX solutions in such a way that line-of-business users can a) use the tools easily and effectively, without assistance from technologists, and b) enjoy a unified user interface that minimizes the need to learn multiple tools or switch back and forth excessively to accomplish tasks.
Because you need (still) multiple DX applications, likely coming from different vendors, that puts a very sharp focus on the elegance of each vendor's integration capabilities (or lack thereof). It's not enough to just connect a bunch of solutions together; you really need to concern yourself with the usability of the platform.
Take digital asset management and usage as an example.
Case in Point: Digital Asset Libraries
It's not uncommon for companies to have multiple digital asset management systems (DAMs). Let's say you have SharePoint, Alfresco, Documentum and a couple of other digital asset or content management systems in place across your organization. They should all be available to your DX applications, to pull reusable content from and write communications to, so that means integrating each DAM with the DX platform.
Chinese symbols for unification
Now let's assume you've connected them up, but your users are saying they can't find the assets they're looking for, or they're complaining that they have to learn and use different interfaces to get what they need, or now there are copies of DAM assets living in your DX applications for use by those applications, etc. That's because just connecting your DAMs isn't enough; they need to be connected in such a way that makes a business user's job of creating and managing content facile.
First, this means connecting the DAM systems in such a way that the user can quickly and easily get to the assets in multiple systems. Having to go through a half-dozen logins and totally different UIs to get into assets is an unnecessary burden on the user. What you really want is a single interface into multiple asset databases. You want to train end users once in terms of how to access assets, both for ease of use and because training and support are not negligible costs.
Secondly, remember that you have these different asset management databases for a reason. The "owner" of each is responsible for managing assets in that database; the last thing they want is for assets to be duplicated and live elsewhere. We don't want to complicate their lives either. The way to avoid unnecessary complication at the administrator level is to link to assets in systems rather than copying them into another database. Once assets are linked, the end user shouldn't see or feel a difference when accessing assets from different places or applications -- all your assets should have the same capabilities in terms of placement, usage, editing, etc.
Choose Software That Supports UX Integration
To support such seamless access for the end user, we at Topdown will be using CMIS in our forthcoming platform to provide one interface into 30+ digital asset management server platforms. When it's absolutely necessary -- when a system doesn't support CMIS -- we will offer a DAM-specific custom interface. Either way, we're making sure we're properly managing linked versus resident assets that are stored in our database. Users will be able to see that assets are located in different places, but that won't affect what they can or can't access or do within their customer communications management (CCM) design environment.
The takeaway is, if you have to cobble together multiple DX systems to build out your customer experience management platform (and you do), then architect the best CXM platform you possibly can. If you're in a position to adopt new components or replace older components, look for tools and solutions that support CMIS. Don't know if it supports CMIS? Ask the vendor. Find out before you invest in new software, because this is the way the most integratable and interoperable software will soon be designed, bought and sold.
Are you struggling with your customer experience software architecture? We've gathered a community of experts in our CX Architects LinkedIn group. Join the group to participate in the discussion.