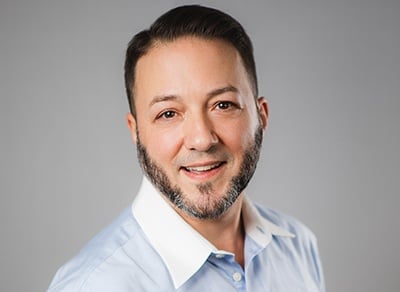 Choosing Customer Experience Management Software
To manage customer experiences across the entire customer life cycle, organizations need customer experience management software solutions that help manage content, data and other core services across the marketing, commerce and customer service functions of an organization. Given the wide array of platforms and product portfolios available, it can be difficult to choose the right platform(s) for your organization's needs.
A good place to start your search is The Forrester Wave™: Digital Experience Platforms, Q4 2015, in which Forrester analysts Mark Grannan, Ted Schadler and Stephen Powers break down the strengths and weaknesses of ten DX platform leaders. Grannan and Schadler elaborate further in their webinar Who Won the Digital Experience Platform Race? Hint: It's Not Over Yet.
The analysts found that most DX platforms do one part of digital experience delivery really well while falling short in one or more of the other areas. We've previously noted the lack of an effective end-to-end CX solution and that weak integration is the root of the problem. Because of this, and because it will take some time – perhaps as long as 10 years, according to Schadler – for DX platforms to fully mature, you will still need more than one solution in order to be able to manage your customer experience with equal strength across the entire customer life cycle.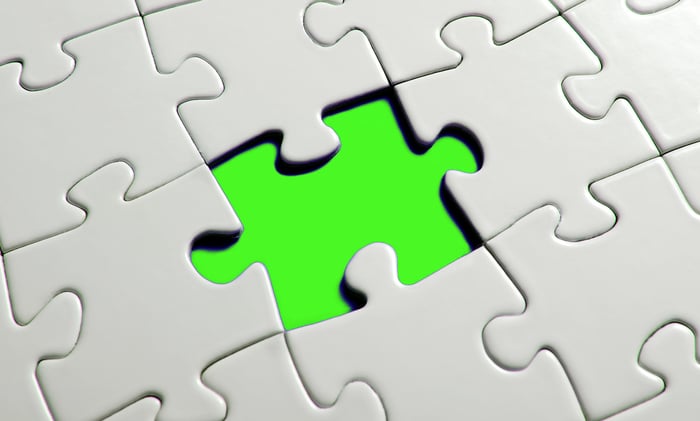 Top DX Platforms from a CCM Point of View
Based on the Wave and webinar, as well as our observations and experiences at Topdown, it's clear the biggest gap in most top DX portfolios is in the Service area, followed by weaknesses in their ability to share customer data and content. Which means that's where you'll have to shop for supplemental solutions to shore up your main DX platform's shortfalls.
In our view, customer communications management (CCM) is a Service application. So let's take a look at each of the ten vendors Forrester evaluated, but from a CCM point of view.
Adobe: The strongest DX platform overall by Forrester's estimation, the Adobe portfolio's greatest strength is in Marketing, with weaker support for Commerce and Service at present. The good news is that Adobe works better than most with Service partners, so there's a good chance you'll be able to integrate a strong CCM solution with Adobe's marketing-centric platform to share data and content between them.
Salesforce: With strategic acquisitions over the past few years, Salesforce is another platform strong on Marketing with complementary offerings in Commerce and Service. However, it needs more integration. It does not have its own delivery tier in the form of a WCM or e-commerce engine, for example, which means it too falls short on its ability to share content and customer data.
Oracle: One of the most aggressive acquirers in the DX platform game, Oracle has perhaps the broadest range of solutions in its portfolio. However, the rapidity of its acquisitions means Oracle hasn't had time to integrate its solutions well, and the portfolio hasn't had the opportunity to mature into smooth across-the-board functionality.
IBM: With a broader definition of digital experience, IBM's platform covers consumer, business customer, partner, and employee experiences. Strong in most areas, like many others it falls short in Service and customer data, requiring supplementation for the foreseeable future.
Demandware: Forrester indicates that "Demandware's cloud and partner strategies are strong, but pricing limits relevance." Its greatest strength is in the area of Commerce, with relatively weak support across Service, content, customer data and analytics. If you have Demandware, you will definitely need to supplement it with a strong CCM solution that can function more or less independently and fill some of those gaps.
Acquia: This platform is cloud-first and open source, which means that what it lacks in breadth, it makes up for in integration. We love open source solutions, as it makes it so much easier for us and for our clients to weave their best software solutions together to create a customized CXM platform that can share resources and works well for everyone.
SAP hybris: Traditionally a player in the Commerce space, SAP hybris has done a credible job of branching into Marketing. But the portfolio as a whole so far lacks maturity. Forrester says it's a "solid choice for large, product-centric organizations who want to enable omnichannel strategies." We like its data management capabilities through a data hub that connects to various back ends for better data sharing and personalization capabilities.
Sitecore: Another Marketing-centric platform, Sitecore is strong on content but weak in most other areas – most notably Service and customer data.
SDL: Small in comparison to others on this list, SDL has not moved far beyond its core Marketing and content roots and has further to go in this regard.
EPiServer: No single component in this portfolio particularly stands out in the field, but Forrester is optimistic about the company's strong partner strategy and plans to watch it closely in 2016.
Identify and Plug the Gaps
The takeaway here is that DX platform providers are making aggressive strides to try to be the 360-degree solution we all want and need, but they all have gaps of one kind or another and will have them for the foreseeable future. You're going to have to choose a primary platform based on your business priorities, but you're also going to have to be prepared to plug the holes so that you don't neglect a huge chunk of your customer experience in the process.
Whether you already have a DX platform on board – one of these or others – or you're shopping for your first DX platform solution today, you'll need to be aware of the holes in your CXM architecture and plug them with integration-friendly and highly focused solutions. None of these platforms can currently address CCM needs like a dedicated CCM solution can, for example – and that's okay. You just need to be aware of the gap and look for a strong CCM solution that will play well with your DX platform or vice versa. You want a portfolio of solutions that work not just among tools in the same platform but between tools from other vendors as well. Look for flexibility over rigidity. You can often tell a company's strategic direction in this regard by the acquisitions they make and their willingness to use open source software.
For a more in-depth exploration of merging customer communications management and digital experience delivery technologies, download our ebook.
About John Zimmerer
John Zimmerer is the senior director of marketing at Topdown, where he leads market research and outreach efforts for the company's customer communications and customer experience products. Most recently, John has been researching and writing about the future direction of the technologies that power customer experience, and is regarded as a thought leader in this area. John has nearly 20 years of software product marketing experience. His areas of expertise include market research, analyst relations, public relations and digital marketing.