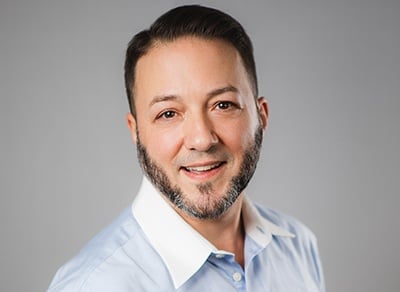 Integrating CCM and DX in The Cloud
At Topdown, we've written a lot about why integrating customer communication management (CCM) with a digital experience platform (DXP) makes a lot of sense. We've also written about the differences we see between a digital experience product and a digital experience software stack (i.e., a true "platform").
The technology landscape is always shifting, so let's take a look at what integrating CCM with a DXP looks like in 2019.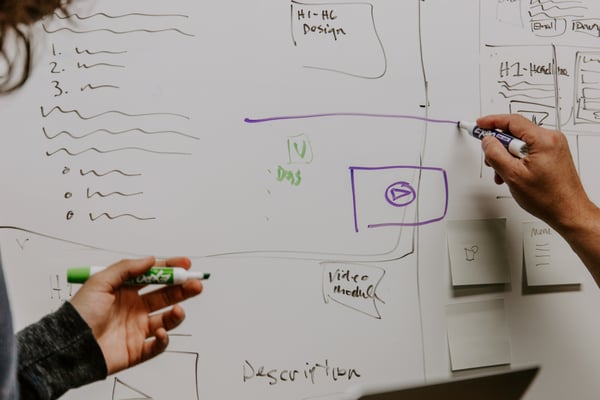 Planning is crucial for successfully migrating customer communications to the cloud.
Integration Orientation
A majority of companies want to take advantage of best-of-breed software choices for all sorts of business functionality, not just customer communications. The reasons for building versus buying vary, from avoiding vendor lock-in to addressing unique business requirements.
However, this concept remains constant: for the solution to bring greater value than the sum of its parts, all of the individual cogs must be connected. This explains why Forrester continues to find that "ease of integration" bubbles to the top as the primary buying criterion for enterprises digitally transforming their information systems.
To successfully build a modern DX stack, you need to shift focus away from point-to-point integrations and move towards an integration hub approach. More than just middleware, these hubs seek to share data, content, and context among the connected systems. A good example of this type of a hub concept is the customer data platform, which seeks to sew together customer data from disparate sources.
Most likely, CCM will be a component of many DX stacks. Beyond the core capabilities of CCM software, you'll need to evaluate its integration capabilities. Prefer those CCM platforms that support the integration hub concept. Such tools will minimize the amount of content and data stored within, deferring instead an open approach.
Customer Data, Meet Curated Content
Today's customer experience expectations demand that all interactions be tailored to each individual customer. Producing personalized experiences requires the ability to access customer data in real time. We designed INTOUCH® with the ability to ingest data from multiple sources, including; ETL, data virtualization, and other data management tools; as well as directly from sources such as CRM, ERP and other systems of record. INTOUCH connects to these data sources via RESTful APIs.
The data input to INTOUCH can be used in a number of different ways: to replace variables (e.g., customer name, account number, etc.) included in templates as placeholders; used in calculations (e.g., payment due date); or to resolve business logic (e.g., if "state" equals "Maryland" then include this content).
Similarly, INTOUCH can connect to your existing content repositories in order to access shared assets, or to write final-format customer communications into a document imaging system. You can place graphics into a communication or identify documents to be included as attachments. Because INTOUCH merely links to the source files, you are able to continue to manage those files in their respective repositories and minimize management overhead.
Take CCM to the Cloud
Gartner analysts have written that CCM and DX need to converge. Forrester has repeatedly forecasted that the future of CCM is cloud-based. As we predicted back in 2015, the merge of digital customer experience (CX) and CCM is nearly complete. The time for you to move to a cloud-based CCM solution is now.
As an industry leader, Topdown remains at the leading edge of customer communications software development. Our focus is fixed on the future. We are ushering in the digital communications age by connecting to DXPs and giving enterprises the tools they need in 2019 and beyond.
To get insight into how digital architecture influences a winning customer experience strategy, read Topdown's predictions about the future of CCM or check out our CCM/DX white paper.
Image: Unsplash
About John Zimmerer
John Zimmerer is the senior director of marketing at Topdown, where he leads market research and outreach efforts for the company's customer communications and customer experience products. Most recently, John has been researching and writing about the future direction of the technologies that power customer experience, and is regarded as a thought leader in this area. John has nearly 20 years of software product marketing experience. His areas of expertise include market research, analyst relations, public relations and digital marketing.