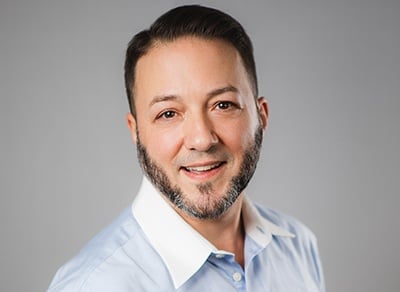 The Death of 'Delighting the Customer'
As customer communications professionals, we have spent decades trying to "delight the customer." Somehow, going above and beyond to create a "WOW" moment for the customer became conventional wisdom and accepted practice. Organizations recorded these moments through customer feedback and viewed them as a way to foster loyalty and build a positive ROI. Making a customer happy may well be a contributing factor to customer loyalty, but have we been successful at driving revenue from manufacturing delight?
The unfortunate truth is that if you ask the general public to name a single experience where customer service was delightful, the response is a deafening silence. The attempt at trying to delight the customer has completely missed the mark. It doesn't meet the needs of most interactions including customer communications management (CCM) touchpoints. Much to our dismay, the concept of 'delighting the customer' is dead.
Putting delight behind us, let's take a look at what modern customers really want.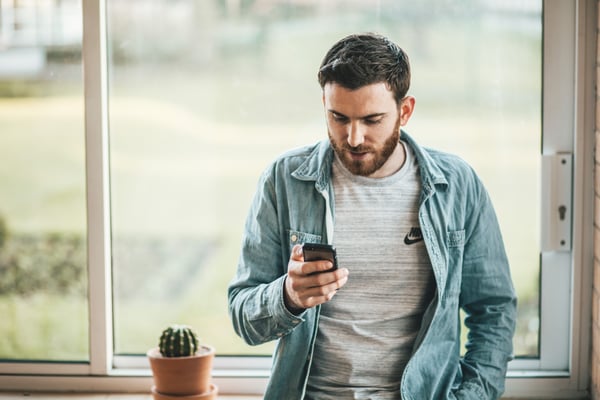 Customer communications for millenials is all about simple interactions.
Customer Experience (CX) Management
At a time when customer expectations are rising, most companies aren't doing enough. Forrester research points out that when it comes to brands working on their customer experience (CX), "If their CX programs were home improvement projects, we'd say they were decorating, not renovating."
That's because renovation costs money. Forrester research contends that "CX transformations are massive, take years, and cost millions." A full overhaul for any brand is a serious investment of time, finances, and resources. For companies already lagging behind in their implementation of a digital first approach for their customers, a switch to a digital platform can loom large like an insurmountable hurdle. According to industry research, though, the discussion over whether CX investment is worthwhile is moot. If brands want to keep customers, attract new ones, and improve their bottom line, CX management is the only battleground.
Customer Communications Solutions
Since the term 'millenials' arrived on the scene, we've been talking about how that generation would become the new general public. Well, the wave of millenial customers has arrived. As of 2017, millenials now make up the largest demographic with buying power in the United States.
So how do we handle giving current customers what they expect while also pivoting to attract this new generation? In the past, it was enough to capture the loyalty of a customer in a few touchpoints. Today's new millenial customer demands more immediacy and real time responsiveness. Millenials are the reason that CCM and CX experts have stopped talking about "delight" and started focusing on reduced customer efforts that make the customer journey frictionless.
Digital Experience (DX) Essentials
Why? Because millenials, in comparison to older generations, have become hyperaware of their options. They have been raised knowing only a digital-first environment, with their tech-savviness bulldozing through the traditional marketing tools brands have favored until now. Millenials avoid slick sales pitches and prefer efficient, straightforward interactions. Forbes points out that they make decisions based on the word of influencers where the reviews and recommendations of their peers reign supreme. For millenials, the customer experience is their absolute priority. For customers who are not positively influence in a single experience with your brand, it's safe to assume they won't have diehard loyalty it either.
With shopping habits based on handheld tech that provide one-click access to alternatives, millenials differentiate brand based on the quality of the digital experience (DX). Improving your DX and giving millenials the kind of immediate and clear-cut interactions they prefer can put your brand on their digital (and mental, aka 'brand loyalty') dashboard. An integrated approach to customer communications, though it may be new territory for some companies, remains the way forward. Balancing current customer experience demands while investing in a quality CCM system that allows your brand to meet the needs of millenials provides the only path forward for maturing your brand image not only with millenials, but with future generations of new and potential customers.
To read more about customer expectations and CX transformations, take a look at The Future of CCM or browse our other articles in the Topdown blog.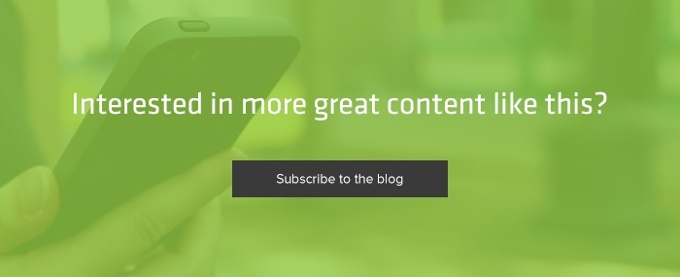 Photo by Thom Holmes on Unsplash
About John Zimmerer
John Zimmerer is the senior director of marketing at Topdown, where he leads market research and outreach efforts for the company's customer communications and customer experience products. Most recently, John has been researching and writing about the future direction of the technologies that power customer experience, and is regarded as a thought leader in this area. John has nearly 20 years of software product marketing experience. His areas of expertise include market research, analyst relations, public relations and digital marketing.