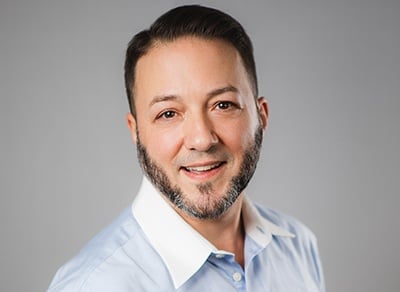 Your Customers are Mobile, Are You?
Customer Communications | Omni-channel | INTOUCH | Digital Experience | Digital Transformation
Companies like GetResponse and Mailchimp regularly benchmark their customers' email and social marketing campaigns. The results show a steady increase in mobile (smartphone and tablet) content consumption.
Here's what you need to know about how the rise of mobile users has affected business and customer communications management (CCM).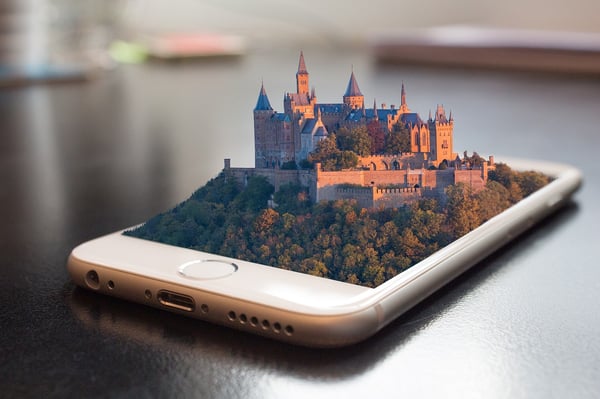 Does your entire world fit on your customers' mobile screen?
The Importance of Accommodating Mobile Users
Businesses today can no longer afford to ignore mobile users. Odds are, a large swathe of your customer base primarily uses their mobile device rather than a desktop or laptop personal computers (PCs). If your content is optimized to display on PCs only, then you are missing an enormous audience of potential new customers.
Customers expect companies to keep up with the times, to accommodate mobile users. When your customer consumes your content on their mobile device, without optimized content, your are providing a poor customer experience if it's not optimized for the mobile user.
Why Your Content Should Be Responsive
When making your digital presence mobile-friendly, you need to make sure that it uses fully responsive design. Essentially, when your website is responsive, it automatically adjusts the display to match the digital device (smartphones, tablets, laptops, desktops) such that your the content adjusts to the screen size, i.e., nothing gets chopped off and images size properly. Additionally, when customers view content, navigation and menus transform accordingly. For example, for touch screens, your user can tap on menu buttons, etc., so that they have a familiar experience in context on their desired device.
When coding your website and designing digital content to market your business, you will most likely want to design the content itself for a 'mobile-first' approach, that is, keep it light. While a PC can load most pages extremely quickly, mobile devices have less processing power and take longer to load pages with clunky code. Although crisp pictures are essential to have in your content, they can make your pages load even slower, so once again, you will want images rendered for mobile.
Why You Need Mobile-Friendly CCM Solutions
Your website isn't the only thing that must be engineered to perform well on mobile screens. All of your, email correspondence, newsletters, and marketing or customer support communications need to be designed with mobile in mind.
Modern CCM software makes your content both mobile-friendly and responsive. These solutions intelligently leverage layouts and templates optimized for desktop, mobile and tablet viewing, as well as accommodating landscape and portrait modes. The best solutions allow you to preview all of these formats, to ensure an optimal experience across devices.
Superior Mobile-Friendly CCM Software
For companies seeking the best CCM solutions, Topdown has what you are looking for—especially if your digital transformation includes a move to the cloud.
INTOUCH is 100% cloud-based, making it flexible and well suited for firms who prefer to handle their CCM from the cloud. One of the major advantages of using this program is that it will make dramatic cuts to your infrastructure budget by shifting more operations to the cloud. INTOUCH can handle generating high volume batches of communications, including at peak production times, making its scalability perfect for small businesses to global enterprises.
Any organization can take advantage of this affordable solution and enjoy peace of mind with its top-notch security features. And even though any authorized user can access INTOUCH from anywhere—with responsive content design automatically embedded for any device—all data is protected while in use, at rest, and in transit.
Get Responsive with Topdown
Topdown is one of the most trusted names in CCM and has built a reputation for supplying organizations of all sizes with nothing but the best. Your IT costs will be significantly reduced and your customers will enjoy content that is both mobile-friendly and responsive.
Topdown has superior mobile-friendly solutions for you, contact us today and see what they can do for you!
Image: Pixabay
About John Zimmerer
John Zimmerer is the senior director of marketing at Topdown, where he leads market research and outreach efforts for the company's customer communications and customer experience products. Most recently, John has been researching and writing about the future direction of the technologies that power customer experience, and is regarded as a thought leader in this area. John has nearly 20 years of software product marketing experience. His areas of expertise include market research, analyst relations, public relations and digital marketing.