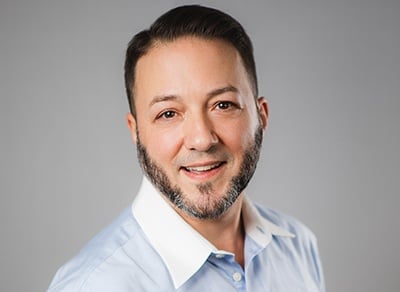 Why We're Excited about Document Strategy Forum '17
Document Strategy Forum '17 is a major trade show for the Customer Communications Management (CCM) industry. With its forward-looking focus and themes, DSF is, in our opinion, the best industry conference to get a sense of the current and future state of customer communications. Because of that, we're really looking forward to being at DSF May 1-3 in Chicago. We hope to see you there!

Can't-miss Sessions

Forrester's Craig LeClair (@CSLeClair), one of our favorite industry analysts, is delivering the opening keynote address, in which he'll be covering the state of the CCM industry. He'll be talking about the role of CCM in the digital customer experience, CCM and enterprise content management (ECM), omnichannel readiness, and more, signalling that all of the themes we've been emphasizing for the past year or more will be coming together at this show.
We expect that companies showing a greater CCM maturity level will be talking more about the connection between CCM and the broader digital customer experience at DSF17. They'll be looking for best practices and solutions around sharing content and data across the entire DX architecture.
As an example, Session 106 on Tuesday morning is Rex Price's Case Study: Building Unified Technology Capabilities - An ECM Roadmap That Serves Many Masters. If you dig into this session, it's about enterprise-wide communications management, combining business and IT roadmaps, and the impact of moving to managed services on overall customer experience.
Other sessions that will be hitting on similar themes of enterprise-wide communications (not just a single department), creating customer communications for any channel (not just print), and preparing for accelerating technological innovations across digital experience (not just CCM) include:
(101) Content Strategy for Digital Transformation
(201) Changing Use of Multichannel: Where to Place Priority
(202) Customer Communications in an On-Demand World: How Interactive CCM Technology Can Help
(103) Designing a Communication Platform for Superior Customer Engagement
(203) Customer Communication Management 2.0: A New Paradigm
(104) Business Case for Real-Time Document Generation & Delivery
(205) Case Study: Document Redesign for Multi-channel: Using Analysis & Best Practices
(208) The Changing Landscape of Customer Communications

Most other shows aren't focusing on these forward-looking themes in CCM and CX. DSF17 includes many examples of how companies that are high on the CCM maturity curve are doing it and what they've had to change from a technological perspective as well as the relationships between business users and IT. These case studies portend the future in terms of how CCM solutions fit into the broader DX architecture and customer experience delivery strategy.
So we're excited because this particular year's Document Strategy Forum is replete with examples of recognition of an industry undergoing change. Things aren't as predictable as they have been in the past. There's a prevailing recognition of the need for companies to adapt. The time is clearly right to launch INTOUCH®, our new cloud-based, completely re-architected CCM solution. This show validates all of the primary and secondary research we've collected about where the industry is heading and our goal to reach it.
Come see us at booth #400. We'll be demonstrating INTOUCH publicly for the first time and handing out new white papers and other materials to get you up to speed on how CCM fits into the larger digital experience architecture.
If you can't join us at the event, keep an eye on our web site and subscribe to our blog.
About John Zimmerer
John Zimmerer is the senior director of marketing at Topdown, where he leads market research and outreach efforts for the company's customer communications and customer experience products. Most recently, John has been researching and writing about the future direction of the technologies that power customer experience, and is regarded as a thought leader in this area. John has nearly 20 years of software product marketing experience. His areas of expertise include market research, analyst relations, public relations and digital marketing.