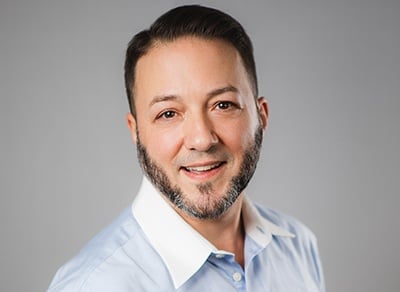 Why WCM Software Technology Isn't Enough...Yet
Pretty much everyone is using web content management systems (WCMs) now for their web sites and digital experience delivery (DXD). However, the WCMs that companies are using as DXD hubs are almost universally focused on customer acquisition-oriented functions and content. In other words, vendors and brands alike have put a tremendous amount of time, energy and money into developing and implementing well-integrated, highly functional WCM-based marketing and sales suites.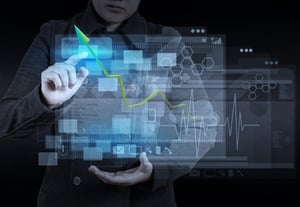 We can't emphasize enough, though, that current DXD platforms are not designed to serve the content management and delivery needs of the service and retention side of the house, where customer communication management (CCM) lives. And, where the Forrester Customer Experience Index shows the largest potential business benefits of good customer experience lay.
The research points to one conclusion: You have to invest at least as much in ongoing customer service as you do in getting customers in the first place if you want to stay competitive in today's customer-centric marketplace. However, a WCM-based CCM solution doesn't exist. Yet.
Companies Want a WCM-Based CCM Solution
We commissioned Forrester Consulting to conduct a research study on the future of CCM. Study respondents who said they are not very satisfied with their current ability to manage customer-facing communications across the entire customer life cycle identified the three most common gaps in their capabilities: automation, personalization and channels.
Automation

35% of respondents reported not being able to automate all the communications they would like because their current digital experience delivery tools/technologies do not offer the necessary capabilities. Since most WCMs are focused on acquiring new customers rather than serving and retaining existing customers, the automation capabilities you'd expect to see in any good CCM software solution simply aren't built into most DXD platforms – and they may never be included there.

This means you'll need a separate WCM system geared specifically toward service and retention needs such as automated, high-volume, multi-channel communications, along with the data integration and personalization tools that power them. You'll also need your service- and retention-focused WCM system to be able to "layer" on top of and interact with your acquisition-focused WCM system.


Personalization

35% of respondents reported not being able to achieve the same degree of personalization across all customer-facing communications.

Personalization is a big item on many companies' wish lists. As customers expect greater and greater levels of individualized service – both convenient and on-demand – personalization has moved well beyond simple personas or inserting a recipient's name in the "to" field. This is another area where CCM systems, like CLIENT LETTER®, excel and current DXD platforms fall short. With highly refined business logic capabilities and reusable objects, CCM software allows business users to send relevant, recipient-specific communications with minimal system interactions.



Channels

34% of respondents reported that not all departments are able to send communications over the same channels, or over a given customer's preferred channel.

In particular, despite the rise of digital channels at every touchpoint along the customer journey, many companies find that as much as 70 percent of their customer communications still has to be printed and mailed due to government regulations and/or customer preferences. However, most CCM vendors currently require you to start with print-based correspondence and construct digital content from it. What companies say they want is to be able to create all their content in a digital environment and be able to print and mail correspondence without complicated conversion schemes or a separate application.

To address this gap, we need a WCM system that lets users create "channel-agnostic" content. Business users need to be able to create and use universal templates that allow them to publish content in multiple ways, in whole or in part, to the channels individual customers prefer. A CCM-focused WCM system would have to be able to provide that ability so that companies can create true omni-channel communications, all in the same tool, with no need for third-party tools to make conversions. It's called COPE, an acronym coined by NPR and evangelized by speaker and content strategist Karen McGrane, which means "Create Once, Publish Everywhere." It's a brilliantly simple concept, and it doesn't – or shouldn't – just apply to marketing content.
As we've said before, what's core to good CCM should be core to your entire DXD platform. WCM-based DXD platforms currently on the market only weakly address existing customers' needs, if they address them at all. The core strengths of CCM software – automation, personalization and channels that include print capabilities – are what we need in a service- and retention-focused WCM solution.
We aim to do for existing customers what other vendors are doing for potential customers. We're going to help businesses create a better balance of communication value all the way through the entire customer journey.
About John Zimmerer
John Zimmerer is the senior director of marketing at Topdown, where he leads market research and outreach efforts for the company's customer communications and customer experience products. Most recently, John has been researching and writing about the future direction of the technologies that power customer experience, and is regarded as a thought leader in this area. John has nearly 20 years of software product marketing experience. His areas of expertise include market research, analyst relations, public relations and digital marketing.