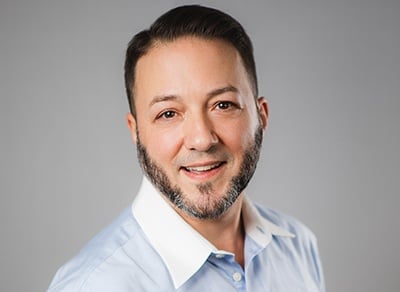 What Does a Mature DX Stack Look Like?
Nobody wants to work on a puzzle if the pieces don't fit together. The same idea applies to assembling digital experience (DX) technology stacks.
A DX "stack" consists of the mix of technological capabilities a company deploys to build the back-end engagement systems that power the front-end of its customer journey interface. As Tony Byrne from Real Story Group has pointed out, "In the end, you cannot buy a digital experience platform, but you can assemble a DX stack."
Sound familiar? Byrne goes on to emphasize that "any DX stack should necessarily depend on the contours of your enterprise." We couldn't agree more as every DX stack should be bespoke and unique, at least to some degree.
Building this DX stack sounds both liberating and intimidating, doesn't it?
So let's break it down and see what a mature DX stack actually looks like and the impact it has on business.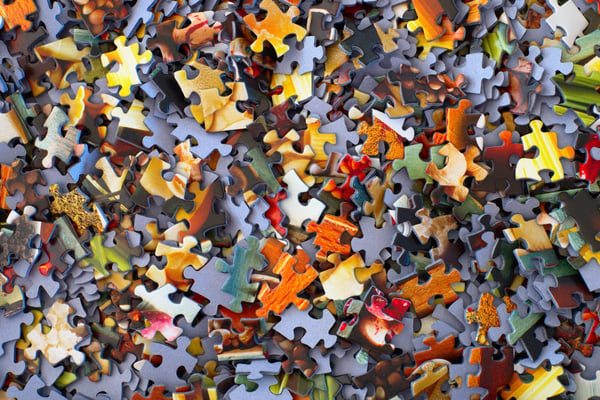 Assembling a DX software stack is like putting together a puzzle.
DX Stack Maturity
The digital experience stack is increasingly comprised of best of breed software components, almost always including a "DX platform" as the anchor. The required components you need to round out DX functionality depends quite a bit on your individual enterprise architecture and needs.
The integrated mixture of the technology puzzle pieces determines the maturity of any given DX stack: the granularity of those pieces; the degree of redundancy (i.e., technical elegance); and the seamlessness with which they all fit together. The sophistication of the stack affects everything from interactions along the customer journey to the transparency of data across disparate systems. In essence, a mature, well-put together DX stack works at optimal efficiency almost invisibly while an immature stack will seem cumbersome and awkward to use.
How Does Integration Happen?
If we know that a mature DX stack is comprised of many pieces, then we also know that those pieces must be somehow snapped together. This "integration imperative" takes center stage as more than 66% of DXP buyers opted for multi-vendor DX stacks last year. The challenge arises when trying to integrate the various applications and APIs that were NOT originally designed to work together. As a result, many companies have turned to outside systems integrators or digital agencies to make components compatible and work together. In fact, Forrester Research notes that a leading driver behind technology services spending comes in the form of digital transformation for cloud and associated services towards SaaS implementations.
The advent of cloud-based microservices and RESTful APIs built for integration across systems makes this integration easier, at least in theory. In order to facilitate integration, the DX stack desperately needs standards that will allow for foundational services and specialized functionality modules to work together.
The newest development in DX integration is the formation of the Digital Experience Stack (DXS) alliance in late 2018. Although still in its early incarnation, DXS members like Contentful have pledged to "provide APIs that give developers the ability to integrate and interchange tools as their needs and priorities evolve". This focus on integration is a promising development, even though the DXS has yet to propose any new guidelines or promote existing standards (e.g., OpenAPI and the Open Data Initiative).
Effects of DX Immaturity
The DX stack "powers" each individual customer journey, and is therefore akin to the central nervous system of customer experience (CX). If the DX stack doesn't mesh well, then customers will struggle with the resulting disjointed and frustrating CX: your brand will never have the same look or feel across multiple touchpoints; personalization becomes spotty across the customer's journey; and your customers lose trust because your brand appears disorganized at best, and—worst of all—uncaring about that customer's individual experience. This inferior CX results in negatively impacting both your top and bottom lines.
Thus, when building your DX stack, look for tools built for integration into a larger digital experience platform (in the truest sense of the word). Select vendors that provide solutions based on open source and open standards, and especially those that embrace co-innovation. When you follow these simple guidelines, you end up with the most mature DX stack in your industry.
To read more about integrating your digital experience stack, download our free integration white paper.
Image: Unsplash
About John Zimmerer
John Zimmerer is the senior director of marketing at Topdown, where he leads market research and outreach efforts for the company's customer communications and customer experience products. Most recently, John has been researching and writing about the future direction of the technologies that power customer experience, and is regarded as a thought leader in this area. John has nearly 20 years of software product marketing experience. His areas of expertise include market research, analyst relations, public relations and digital marketing.