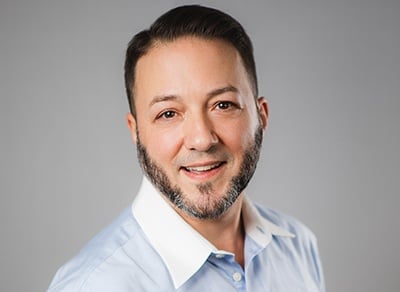 Topdown's Strong Strategic Direction Recognized in Aspire Leaderboard
Topdown has been ranked amongst the top five vendors for strategic direction in the Customer Communications Management (CCM) industry by Aspire Customer Communications Services in the firm's 2018 Aspire Leaderboard for Customer Communications Management. Topdown scored very high on the Leaderboard for strategic direction, largely thanks to its vision of a content services-oriented future as embodied in its INTOUCH cloud-based (SaaS) product.
The Aspire Leaderboard is an interactive online vendor evaluation tool based on unbiased, independent assessments of participating vendors. A firm's position on the Leaderboard is based on strength of strategic direction and breadth of product capabilities. Kaspar Roos, former director of the InfoTrends (now part of Keypoint Intelligence) global CCM practice, is the CEO and founder of Aspire and conducted the vendor evaluations.
"We were particularly impressed with Topdown's strong customer focus. INTOUCH's intuitive user interface, alongside its affordable pricing model makes it a great fit for non-technical users, and for mid-market customers who want to access the same CCM benefits as larger enterprises," said Kaspar Roos, CEO and founder, Aspire.
"We're pleased to have been recognized by Aspire for our leadership in the CCM space," said Dennis Birke, President, Topdown. "Analyst firms, including Gartner, Forrester, and now Aspire, have consistently recognized Topdown for our ability to sense and adapt to changes in the way organizations want to create and manage customer-facing content. INTOUCH helps organizations of all sizes more effectively engage their customers in business moments across the customer lifecycle."
While pleased with its performance, Topdown also recognizes the opportunity to further strengthen its position on the Aspire Leaderboard. As the company expands the functionality of its recently-launched INTOUCH solution, Topdown expects to migrate into a leadership position in future editions of the Leaderboard.
Aspire Disclaimer
The Aspire Leaderboard™ is copyrighted by Aspire Customer Communications Services Ltd. and is based on the findings and opinions of Aspire's consultancy organization. Aspire does not endorse any vendor, product or service included in the Aspire Leaderboard.
About John Zimmerer
John Zimmerer is the senior director of marketing at Topdown, where he leads market research and outreach efforts for the company's customer communications and customer experience products. Most recently, John has been researching and writing about the future direction of the technologies that power customer experience, and is regarded as a thought leader in this area. John has nearly 20 years of software product marketing experience. His areas of expertise include market research, analyst relations, public relations and digital marketing.