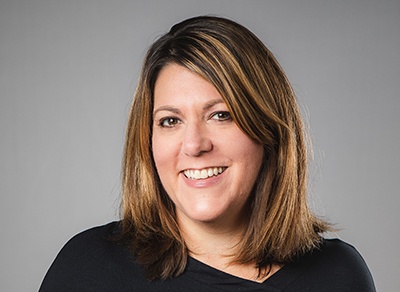 The Other Side of Implementing Document Generation Software
Looking at a graph that timelines the development and advancement of technology throughout our society it is very clearly exponential. In other words, the rate at which technology advances is directly influenced by technological advancement. This sounds kind of cyclical, but it is an important truth to recognize when discussing technology, where it is today, and where it might be tomorrow. Simplifying this concept, technology leads to better technology, and so on. This occurs as the lowest level of technology elevates to become more and more complicated. As the building blocks that more advanced technology uses as foundation increase in complexity, so too do the systems they compose. Beyond technology's impact on technology, it is also a direct factor on the operations of the economy. As the internet, smart-tech, and web-applications work together to form a nearly totally digital marketspace, organizations need tools to maintain and serve a virtual customer base. CCM systems are designed to improve customer communications and optimize the customer journey, while providing your staff the communication tools they need, like document generation software, to deliver excellent and personalized customer experience.

CCM stands for customer communications management. CCM systems are defined as strategies that assist an organization in the various communication processes that define customer journeys within a company. These communications can include marketing materials, product announcements, financial statements, sales transactions, service notices or even claims correspondence. In a world where a scaling business has no physical limitation, thanks to the internet, implementing a sophisticated CCM system that helps organize and track consumer communications is extremely valuable.
Organizations that successfully implement CCM systems see immediate improvements in an array of important business KPIs. These range from increased levels of productivity, to higher efficiency ratings when it comes to customer communications, and even an overall increase in customer experience. The increase in overall customer experience is important to note, as this is achieved through the optimization of individual customer journeys and touch points through the various tools that CCM offers.
The Tech Behind the Curtain
CCM systems drive business metrics through a series of tools that ease the burden of high-volume customer communication. This is no simple task at hand. To successfully achieve highly efficient customer communications takes a suite of technology working together.
First and foremost, is the document generation software. This is a software that allows users to create documents of any sort within a matter of seconds based on certain parameters. By creating a document template that gets stored in a recyclable content library, the CCM system is capable of generating a duplicate document from the content library, proceeding to custom fill it with customer data from a profile or other data sources, and even schedule its delivery.
This process, in and of itself, is a mosaic of technology that works together to deliver customer communications in an easy, effective, and efficient manner. There are truly three main technologies that come together to power a sophisticated CCM and they all serve vital functions.
First is automation. Automation as a business tool has been around for decades already; it really isn't anything new, and isn't even that flashy. However, the automation that is achievable today looks far more advanced than where it began. On top of that, it continues to play an integral function in many modern technologies considered top of the line. In CCM systems, automation serves a variety of purposes. In the example above, automation is showcased in both the final scheduling and delivery of the communication as well as a main aspect of the document generation software.
The other two technological pillars in the world of CCM are business logic and artificial intelligence (AI). Business logic is programming that allows computers to perform logical sequences. This, for instance, is exemplified by a CCM system pairing the proper customer data with a newly generated document or communication, and optimizing that messaging for the customers preferred communication channel. This is a specific point of emphasis in the modern economy due to the widespread use of social media and alternative communication channels that younger demographics may prefer over traditional methods of contact and communication. This is a concept known as, "meeting customers where they are", which puts an exaggerated emphasis on convenience for the customer.
It may be surprising to some that AI, too, has been around for just a few decades short of a full century. However, as a much more sophisticated science, it's emergence into practical business tools took quite a bit longer. Today, though, AI is one of the hottest topics on the market and is being integrated into all sorts of systems. CCM included. In CCM systems, AI is used in multiple capacities. First, in the population of automatically generated documents. AI is also charged with recognizing when a customer reaches any certain point on a customer journey that requires some sort of communication or messaging, and enables the appropriate response.
Some Final Thoughts on Document Generation Software and other CCM Tech
The impact of integrating a sophisticated CCM system into your business reaches far and wide. Not only will your company see immediate results that increase levels of efficiency as well as higher rates of employee productivity, but over time customer journeys will be optimized and your organization in line to deliver an excellent customer experience. This is extremely valuable in today's market, and leads to further organic growth untouchable by traditional marketing means.
A sophisticated CCM, like that offered by Topdown Systems, will give you and your staff the tools you need, like document generation software aimed at boosting levels of communication efficiency and bolstering the customer experience overall. Stay up to date with shifting communication trends with CCM that offers a built in recyclable content library and a suite of other communication centered features powered by AI, business logic, and automation, CCM software is built to elevate your entire communication strategy.
For more information on document generation software, communication best practices, or anything else on CCM software, keep browsing Topdown System's content library.