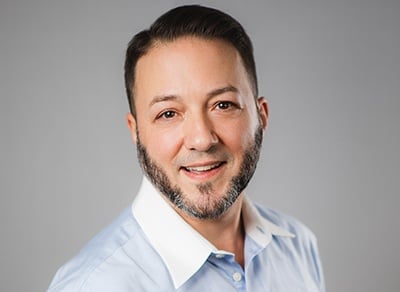 Quantifying Benefits of CCM, CX
Strategy | Customer Experience | Customer Communications | Digital Experience
Forrester Research and other firms have found that delivering a customer experience (CX) with ease, effectiveness, and emotion drives higher revenues and profitability versus industry peers. That explains why CX has gotten a lot of attention (or at least lip service) from C-suite executives and board members.
Most interestingly, 91% of companies recently said that improving CX is a top-three priority, yet only 1% of organizations score well on Forrester's CX Index. That leaves the majority of companies with a lot of room for improvement.
So how do CX leaders do it? What is the secret to their success? As management guru Peter Drucker would say: that which is measured improves. In this article, we look at four metrics you can use to quantify—and hopefully improve—your organization's customer experience.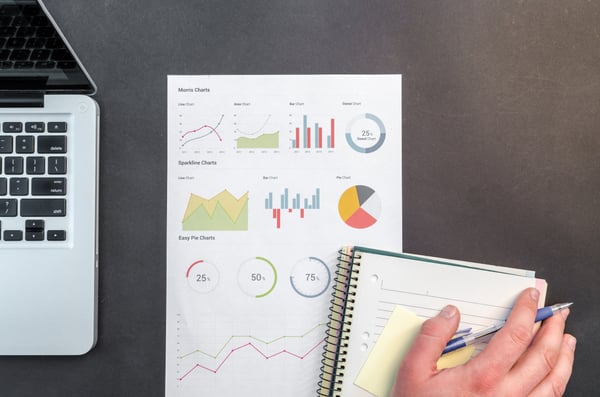 Knowing what to measure makes all the difference to CX.
Customer Experience (CX) Metrics
Dozens of "CX metrics" already exist; so how do you choose the best one? And what does "best" even mean?
Forrester analyst Maxie Schmidt declared that finding the perfect top-line CX metric is impossible. But she did give some helpful guidance on choosing meaningful metrics, including:
Is the metric a leading indicator of financial success?
Does the metric energize (and enable) employees to improve CX?
As Schmidt points out, the answers to these questions will vary for each organization, hence the "one size does not fit all" dilemma. Let's explore four popular metrics and see how they measure up.
Churn Rate
Churn rate measures the percentage of customers who leave—cancel service or fail to make a repeat purchase—within a specified period of time. Churn rate is important because in order to grow, a company needs to acquire more customers than it loses in a given period.
Churn rate provides a good leading indicator of financial success. On its own, it can be used directionally —an increase in churn rate is bad, a decrease is good—however, it must be used with other indicators (e.g., acquisition rate) in order to understand the net effects.
Employees can implicitly understand the importance of not losing customers, but they won't get much info from churn rate statistics on why customers are leaving. Therefore, employees likely won't know what they could or should be doing new, better or differently to retain customers.
Net Promoter Score (NPS)
NPS is a very popular measure. It attempts to quantify the percentage of customers that would be a "promoter" who actively recommend your products or services to others. NPS also attempts to calculate the percentage of customers that would be "detractors", i.e. those whose negative opinion of your company would cause others to shop elsewhere.
The NPS scale ranges from -100 to +100. The score is calculated by subtracting the number of "detractors" from the number of "promoters". This infographic from leading customer survey developers ReviewTrackers explains the math.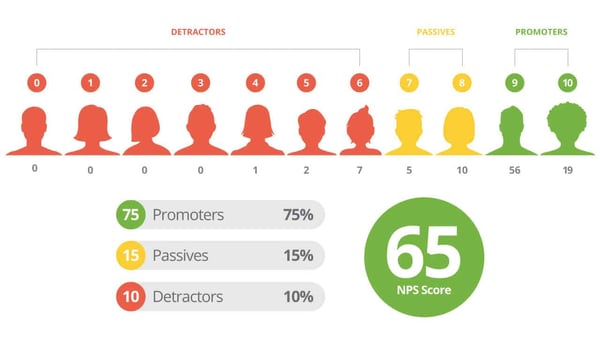 Image: ReviewTrackers
Research reveals the strong correlation between NPS, customer loyalty and revenue: promoters are nearly five times more likely to make repeat purchases than detractors. The problem with using NPS for measuring and improving CX is that NPS does not tell you why customers scored you the way they did. As a result, NPS provides no insights into what your employees need to change in order to improve your NPS score or CX.
Customer Satisfaction
Customer satisfaction, sometimes called CSAT, comes straight from the horse's mouth. After customer interactions, automated surveys ask them to rate their level of satisfaction. Your organization receives a score on a scale, ranging most often from "very unsatisfied" to "very satisfied".
CSAT should be thought of as a metric based on emotion, as it attempts to quantify how a customer feels about your company, products or services as a result of a recent engagement. The good news is that CSAT surveys are relatively cheap to implement, and employees will know exactly which channel/journey was involved. The bad news is that responses may be skewed or may not provide actionable insights, and thus, how these responses impact your organization's financial goals may not be obvious or clear.
Customer Effort Score (CES)
CES gauges the amount of effort a customer needs to exert to accomplish a task. The assumption is, the easier it is to complete as task, the better the customer experience.
In a 2018 article on CES, Gartner executive advisor Jordan Bryan stated, "If you can only measure one thing, it should be effort." Reducing customer effort provides an effective tactic for minimizing frustration and increasing customer loyalty. Gartner found that 96% of customers with a high-effort interaction become more disloyal.
Since CES is related to a specific customer journey, it provides actionable insights and can at least help prioritize efforts for improvements. CES also correlates positively with other metrics. Research shows low-effort companies post an NPS score 65 points greater (on average) than high-effort companies. Repeat purchase rates increase. Costs decline. Even employee retention rates rise. So it's easy to connect CES to financial metrics and employee action.
Customer Communications Management and CX
There are many ways to reduce customer effort. Simplicity is the overarching goal.
Making customer interactions "simple" will mean different things at different touchpoints. It could involve improving the user experience (UX) or the information architecture of an application, webpage or phone tree. It could require simplifying the language in or other aspects of your customer communications. It could even point to simplifying your employees' digital workplace.
One thing is certain, though: You'll need to dedicate some resources to do it. So choose your metrics wisely, then place your bets.
For help with developing your CX strategy and choosing the best metrics for your organization, check out our FREE ebook: Creating a Customer Experience Strategy that Aligns to Business Metrics
Featured Image: Canva
About John Zimmerer
John Zimmerer is the senior director of marketing at Topdown, where he leads market research and outreach efforts for the company's customer communications and customer experience products. Most recently, John has been researching and writing about the future direction of the technologies that power customer experience, and is regarded as a thought leader in this area. John has nearly 20 years of software product marketing experience. His areas of expertise include market research, analyst relations, public relations and digital marketing.