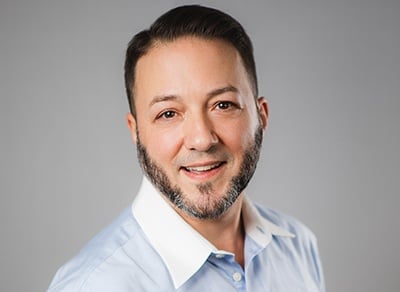 Personalization Is a Core Capability, Not a (Single) Product
Customer Experience | Customer Communications | Personalization
While personalization is quickly becoming the poster child for content services, few brands are unaware of the power of personalization. In fact, according to Gartner analysts Penny Gillespie and Guneet Bharaj, "Personalization is a top priority for application leaders working on digital commerce and customer experience. An effective personalization strategy enhances customer experience, leading to reduced costs as well as increased revenue from greater customer satisfaction, loyalty and advocacy."
Here are just a few relevant statistics that help prove the case:
So, yes, personalization is critically important to improving customer experience and increasing revenue. And many even have a pretty good start on collecting and analyzing the customer data that makes it possible. But the fact remains that implementing these strategies is way easier said than done. In fact, 83% of marketers say creating personalized content is their biggest challenge. And while 56% of organizations are in the process of implementing a personalization strategy, only 6% are in the advanced stages of implementation, meaning most still have a very long way to go.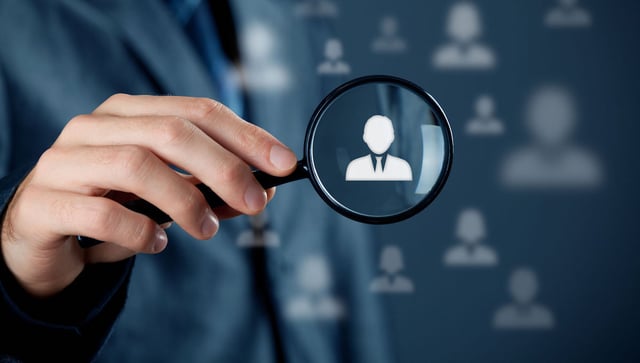 Personalization Is a Two-Part Problem
One reason why personalization is such a challenge is because it's a two-part problem, but most organizations, vendors, and even analysts are only focusing on the first part of the problem. Understanding the customer is the first part that everyone is working on pretty diligently, but the second part, responding to what the customer wants, is the tricky bit.
It's tempting to go look for a standalone "personalization solution" and lay that over your digital experience architecture like a cozy blanket that gives your customers magical warm fuzzy feelings about your brand. But personalization is NOT A (SINGLE) PRODUCT — it needs to be a core capability of your customer communications management (CCM) solution. That's because not all personalization is created equal. It absolutely needs to be integrated with content authoring and delivery, woven deeply into your CCM capabilities. Otherwise it's essentially useless.
Purchase Technology for Integratable Personalization Capabilities
There are a variety of technologies out there that will allow you to create a view into the customer context, and those technologies can be integrated with tools like CCM. However, due to the nature of content creation, and the fact that you're dealing with many separate pieces and parts (reusable objects), as well as variable replacement and business logic — both of which must be resolved during the content creation process — it is at best difficult, and at worst dangerous, to treat personalization as a standalone product. That is changing with the increased adoption of services. However, there is not yet a critical mass of apps that meet those criteria.
When investigating types and levels of personalization available, make sure you know what you're getting and that you will be able to integrate it with what you already have. You should also take an inventory of your existing content creation and delivery tools to see what personalization capabilities you already have on board.
The trick is understanding your existing capabilities around personalization at the tool level and whether or how the existing capabilities can be augmented externally. Some tools like CCM apps have been delivering extremely robust personalization for decades. The level of personalization that a good CCM solution delivers is what companies are looking for from other digital experience delivery tools. So before buying a personalization product, we would recommend looking toward your existing toolset to see if you can leverage their personalization capabilities beyond the original toolset.
For example, INTOUCH® can deliver existing content via other tools like an email marketing platform, a web content management system, etc. For versatile, transferable personalization capabilities, you should be looking to content services. If they exist already among the solutions you have, or if you can add a tool like INTOUCH and use its personalization services across apps, you likely won't need yet another chunk of tech just for personalization.
We agree 100 percent with Gartner's Gillespie and Bharaj in their recent report Use Personalization to Enrich Customer Experience and Drive Revenue in terms of technology to understand the customer. And they have part of the story around responding to customers with relevant and contextual content. But they, like others, gloss over some really important bits; the tech they're talking about would be the kind to request the content, but there's still someone on the other side of the API call they're missing — that's someone like Topdown.
All of those API calls are inputs to us, and we can augment them if necessary using things like business logic and reusable content objects, core pieces of a CCM solution like INTOUCH. For example, we can have business logic set up such that if we get a particular set of inputs, the personalization service will create a specified communication. We treat them as variables and further operate on that. To put it simply, the smarter the input, the smarter the output.
The good news is that if you need CCM, you can get bonus broad-use capabilities with it and cover many, many use cases beyond traditional print-and-mail correspondence. It's the best of both worlds — with INTOUCH, you get a great CCM solution that was also built to treat personalization as a service.
Do you need help evaluating your existing tools to see if you have personalization services on board or could use INTOUCH to fill that need? Get in touch. We can help.
About John Zimmerer
John Zimmerer is the senior director of marketing at Topdown, where he leads market research and outreach efforts for the company's customer communications and customer experience products. Most recently, John has been researching and writing about the future direction of the technologies that power customer experience, and is regarded as a thought leader in this area. John has nearly 20 years of software product marketing experience. His areas of expertise include market research, analyst relations, public relations and digital marketing.