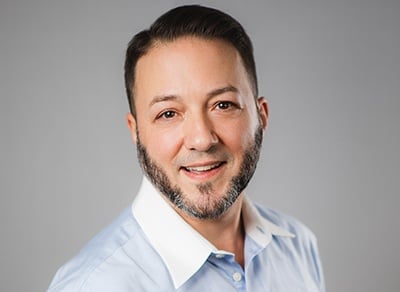 Improving Your CCM: Should Senior Management Be Involved?
So you've decided to improve your customer communications management (CCM) and begin the process of aligning your people, processes and technology in anticipation of creating a cohesive digital experience delivery (DXD) system. As with any organization-wide initiative, you will need to make your case to various stakeholders and get buy-in. To the extent that senior management will need to approve funding for your initiative, they will obviously need to be involved. But should they be involved beyond that? If so, to what extent?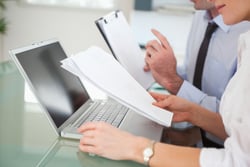 Our study, conducted with Forrester Consulting, showed that only about 12 percent of respondents are very satisfied with their ability to manage customer-facing communications across the entire customer journey. Those who are satisfied say that the main reason is the presence of a senior-management-led initiative to improve customer communications. This leads us to recommend that enterprises should identify and appoint a senior manager – a CCM "champion" – to own customer experience and all customer communications.
The Changing Roles of C-Level Leaders
There's been a lot of discussion lately about how CIOs and CMOs must collaborate more closely today than they traditionally have in order to accomplish business goals in the new digital-experience-driven customer-centric marketplace. For example, on the Forrester blog, Cliff Condon explains:
"The CMO of 2015 must take charge of customer-centric innovation, starting with mobile and expanding out into every technology-enabled channel. In a world where customers can switch brands in an instant, the CMO must reach out through innovative products, processes, and connections to build a deeper, more loyal set of customer relationships. …Technology powers these changes, and that's where the CIO comes in. CIOs that focus mostly on IT – keeping the systems running – will see their budgets cut and their positions marginalized. Successful CIOs instead will focus largely on the BT [business technology] agenda – investments in technology that win, serve, and retain customers. This is an unfamiliar role for most CIOs."
Robert Rose of Digital Clarity Group further explains in a white paper for Hippo that the idea of mere alignment between the CIO and CMO is a myth in need of busting. It goes much deeper than that – you need true collaboration, and you must put the customer at the center of it all.
"[I]t's not about the CMO aligning with the CIO strategy or vice versa. It's both of them acting collaboratively to structure a unified strategy around the customer journey to line up the business."
Marketing and Operations can no longer live in silos, more or less ignoring what the other is doing. Some companies have begun to address the problem of breaking down barriers between marketing and technology departments by creating hybrid executive roles – such as Chief Customer Officer, Chief Digital Experience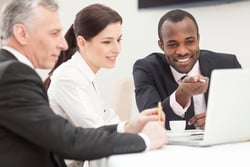 Officer, or Chief Marketing Technology Officer – that acknowledge the merged nature of a company's business technology agenda. This approach can be extremely helpful in the sense that there is an empowered decision-maker whose job it is to examine the allocation of resources and the quality of outcomes across a broad swath of people, processes and technology throughout the entire organization.
Closer collaboration between senior managers in marketing and operations under the guidance of a CCM champion – and/or the merging of these roles in a customer-focused executive – has the added benefit of encouraging management (and in turn the entire company) to take a 360-degree view of the customer life cycle. As I pointed out in my recent post for Document Strategy, more and more CX leaders are seeing the need for organizations to be "customer-centric" and to have an "outside-in" view of customers. The point I made there, and which I will reiterate here, is that organizations must consider the entire customer life cycle – to not only win but also serve and retain customers. That perspective has to infuse your entire organization, from senior executives all the way down to your interns.
Customer-Centric BT Decision-Making
When you are making business technology purchasing decisions in particular, such as choosing your CCM software, putting the customer at the center of your decision-making process – using customer-oriented metrics rather than operational metrics – makes it far more likely that your investment will have the intended effect of providing personalized, consistent and valuable interactions at every customer touchpoint along their journey with your brand. Remember, if stakeholders at all levels of your organization are bought into a CX strategy that is based on efficiency, ease and emotion – making it as easy as possible for customers to get their problems solved – decisions about aligning your business resources become so much simpler.
In summary, the involvement of senior management in CCM shows that a company is fully dedicated to the customer experience. This sets an example for the rest of the company and effectively evangelizes organization-wide involvement in the CCM plan.
About John Zimmerer
John Zimmerer is the senior director of marketing at Topdown, where he leads market research and outreach efforts for the company's customer communications and customer experience products. Most recently, John has been researching and writing about the future direction of the technologies that power customer experience, and is regarded as a thought leader in this area. John has nearly 20 years of software product marketing experience. His areas of expertise include market research, analyst relations, public relations and digital marketing.