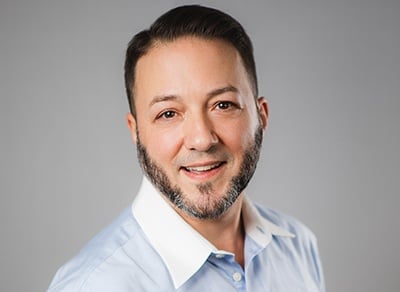 How Do You Measure CX Success?
A new emerging metric amongst marketers and business leaders cites customer experience as the new competitive differentiator—Google that phrase and you'll be amazed at the results. What separates the leaders from the stragglers is the strength of their strategy and the emphasis on measuring their execution. The leaders bake metrics into their approach from the outset: it's a key element to their overall business strategy and not seen as an afterthought that they bolt on later.
The customer experience (CX) is integral to the success of every company, and measuring these metrics can determine what they're doing right or wrong. Here are some good strategies that provide a roadmap to monitor CX success for your business.
Monitor Metrics
Businesses have an entire suite of measurements, a matrix of metrics, that interrelate as key indicators of brand value. At the top reside the dashboard metrics that senior executives care the most about, such as Customer Lifetime Value: total worth to the business of customers over the life of their relationship. Once a business metric (or metrics) is (or are) chosen, it's up to each department to connect its operational parameters to the higher-level CX success and business metrics.
Most of these metrics need examination through the lens of the CX strategy to ensure that they align with your business objectives. Bounce rate or time on page in the long run may not be as important as call resolution rate or other metrics for your company: it's what you choose that matters more than how you measure them.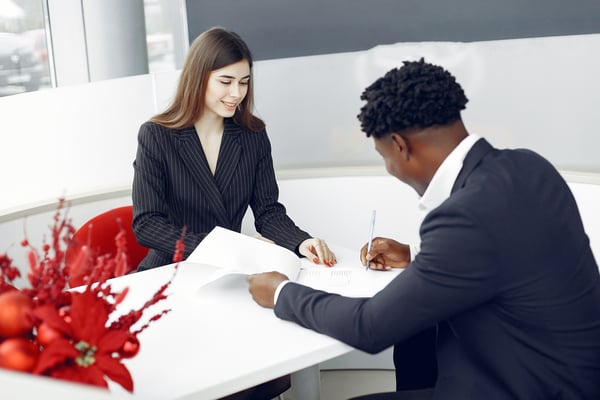 Positive CX metrics lead to finding more buyers and signing more contracts.
Audit Social Media and Online Reviews
In the context of CX, social media is useful as a barometer of customer satisfaction and opinions throughout their journey.
Social media in near real-time can provide you with insight into understanding if customers are angry, frustrated, etc., or (preferably) if they are singing your praises for the easy and effective interactions in doing business with you. Sentiment analysis tools connect social media to CX and metrics. Integral to the success of your business, social media helps you retain customers and communicate with them directly.
Email Customer Surveys
Some companies may avoid customer surveys as these inquiries may be seen as "bothering the consumer," but many customers actually look forward to providing feedback. A word of caution: sometimes customers may tell you what they think you want to hear; sorting out the genuine reviews from the fictitious requires an extra level of investigation.
In addition to direct feedback, be sure to sprinkle in some observable metrics like those provided by Google Analytics (e.g., Goal Flow and Funnel Visualization) to see if customer behavior is consistent with customer feedback. By doing so you ensure customer feedback isn't required but is welcomed.
Provide Reviews on Your Website
One important factor to remember is to be sure you focus on more than numerical or star ratings (e.g., Capterra, Trustradius, etc.), but also keep an eye out for "social proof": pulling actual quoted customer experience feedback and highlighting it on your websites.
A simple and good starting point for garnering customer insights is to sprinkle in questions on web pages that your customers visit—not just after they make a purchase—but to find out if "was this page helpful?" This question provides an example of a low-level metric that ties back to that individual customer's experience and if you have delivered a level of satisfaction at every point of interaction. It should be in most companies' matrix of metrics.
Caveat emptor! Customer reviews can be bought or at least influenced by incentive programs, so watch out for that. Once you gain positive customer feedback, publish that praise enthusiastically and often in your social media platforms, advertising and websites as well.
Understand Your Matrix of Metrics
CX success varies depending on your business strategy and choosing the right ones for your company requires trial and error. After devising and implementing a positive customer experience, you will more than likely see an improvement in metrics and an increase in converting potential clients into buyers, subscribers or even better, brand loyalists.
If you are struggling with compiling adequate CX metrics, or you need know how to connect customer communications management to your customer experience, then subscribe to our blog. When you get in touch with Topdown, you'll get started on the path to integrating advanced tools and technology that measure your CX and improve your customer's journey.
Image: Pexels
About John Zimmerer
John Zimmerer is the senior director of marketing at Topdown, where he leads market research and outreach efforts for the company's customer communications and customer experience products. Most recently, John has been researching and writing about the future direction of the technologies that power customer experience, and is regarded as a thought leader in this area. John has nearly 20 years of software product marketing experience. His areas of expertise include market research, analyst relations, public relations and digital marketing.