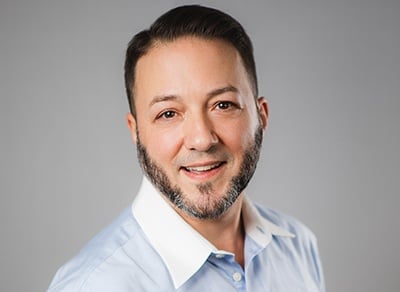 Financial Institutions Playing Catch-up in Customer Experience
In an article entitled "Banking Execs and Consumers Clash over Customer Experience," Jeffry Pilcher of The Financial Brand shines a light on a significant disconnect between what consumers want and how banking providers see themselves: "A survey of senior-level executives in the banking industry reveals that traditional financial institutions are far less critical of the customer experience they deliver than consumers. The survey, fielded by TimeTrade, reflects a serious misalignment of strategic priorities. Consumers crave a more personalized experience from banking providers, but retail institutions think they are already doing a pretty good job. Banks and credit unions say it's easy doing business with them; consumers disagree."
Pilcher goes on to firmly state that the banking industry "simply must respond to the rapidly evolving needs and expectations of today's consumers," which includes closely examining customer journeys to identify faults and flaws in their delivery model and putting a comprehensive digital strategy on the fast track.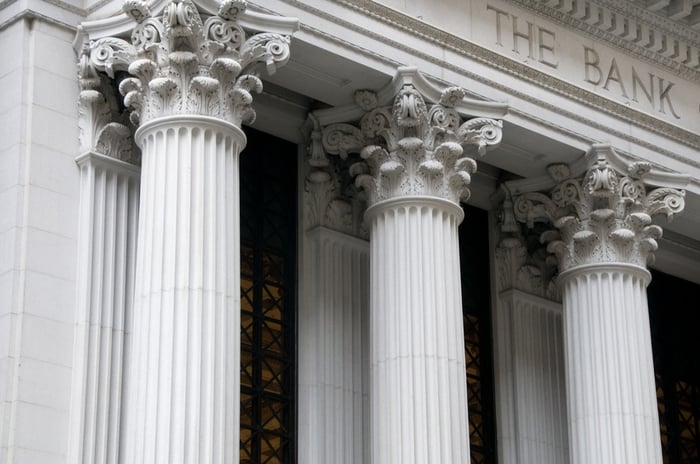 Barriers to Customer Experience Improvement
Partially due to the fact that finance is a highly regulated industry, partially because it's an industry steeped in old ways of doing things, and partially because financial services execs don't see that there's a CX problem in need of solutions, banking has tended to be slower than other industries to adapt to customers' expectations in a digital-first, omni-channel, real-time world. Pilcher identifies a couple of specific weaknesses that are holding the industry back in comparison to other industries that have been aggressively improving their customer experiences, like retail and telecommunications.
Get Personal with Customers
The first major barrier to CX (and CCM) improvement in financial services is personalization. "Providing a 'personalized' experience does not mean putting a customer's name in an email, or greeting them by name when they walk into one of your branches," says Pilcher. (Amen!) "The truth is that banking providers are years behind the personalization curve, and it all starts with data." (Preach it!) Pilcher is speaking our language now.
In CCM, customer data is our lifeblood, and personalization goes far beyond simply putting a customer's name on an otherwise generic communication. Modern customer communications need to be tailored to each individual customer and his or her entire journey with the brand. Customers expect the companies they do business with to know them, respect their preferences, and have a complete record of their relationship with the brand, through any channel, at any time.
In defense of the financial services industry, not many digital experience delivery tools have the depth of personalization capabilities required to meet these expectations. But with the right CCM solution, they can. CCM has some of the most powerful data and personalization capabilities in the digital experience landscape, and solutions like CLIENT LETTER® and the upcoming INTOUCH® from Topdown can be integrated with the rest of a company's DX architecture to extend those capabilities to other parts of customer experience management.
Ease, Effectiveness and Positive Emotions
The second barrier to improving CX in the financial services industry that Pilcher identifies is the mistaken belief among banking execs that banking is easy for customers. Pilcher bluntly states that this is "pure lunacy." He points out the byzantine frustrations of loan applications, disclosures, opening accounts and adding members to accounts, and even website navigation that regularly annoy customers and make the banking experience less than stellar for most. Good customer experiences are easy, effective, and produce positive emotions. In general, banking does not fit that definition for too many consumers.
Add to that the disconnect between consumers ready and willing to go completely digital while forsaking brick-and-mortar branches, and bank execs who would prefer customers to continue visiting branches because their digital capabilities aren't up to snuff. Just one example: "69% of consumers say they want the ability to bank after hours, but only 14% of the banking execs in TimeTrade's study say they are interested in providing more flexible hours of operation." Yeah, that's a pretty stark misalignment.
What the Banking Industry Must Do Next
Fortunately, Pilcher sees movement in the right direction, noting that most financial execs acknowledge the problem and are saying they plan to invest in customer experience technologies over the next 18 months. "The trick, of course, is tying all these touchpoints together in a true, unified, omnichannel experience. Less than half of consumers feel that banks and credit unions today are providing a consistent experience across all channels."
In short, banking providers must improve their digital capabilities. Period. That means more technology, more access/convenience, and more self-service options, along with more robust data analytics and better alignment of resources among people, processes and technologies.
Is your financial institution ready to prioritize customer experience improvement and prepared to invest in the right technologies to offer true personalization and customer-centric services? We recommend making your CCM solution a centerpiece of choosing and building the pieces of your DX architecture moving forward. Why? CCM sets a high standard for CX capabilities, and if you select other tools that work well with your CCM solution, you can build a stronger, better-integrated platform from the beginning.
About John Zimmerer
John Zimmerer is the senior director of marketing at Topdown, where he leads market research and outreach efforts for the company's customer communications and customer experience products. Most recently, John has been researching and writing about the future direction of the technologies that power customer experience, and is regarded as a thought leader in this area. John has nearly 20 years of software product marketing experience. His areas of expertise include market research, analyst relations, public relations and digital marketing.