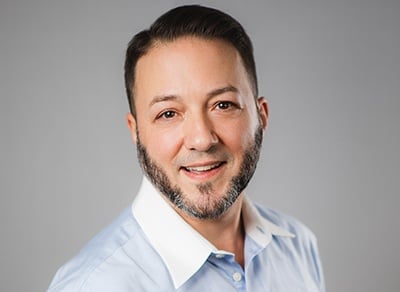 Enterprise Data Management
Integration | Customer | Customer Experience | Technology | Data
Managing Data for Unknown Prospects Versus Known Customers
Enterprise data management (EDM) refers to how organizations define, integrate and retrieve data. The goal is to have clean and consistent data that is easy to access and results in smooth transactions across technologies and business functions. As anyone who works with data knows, this is far easier said than done. The main reason for the difficulty is data silos, which result from data being gathered, stored, and perhaps managed by different departments for different purposes. And when databases are developed in isolation from each other, it becomes a challenge to consolidate and map their data centrally for use across business functions.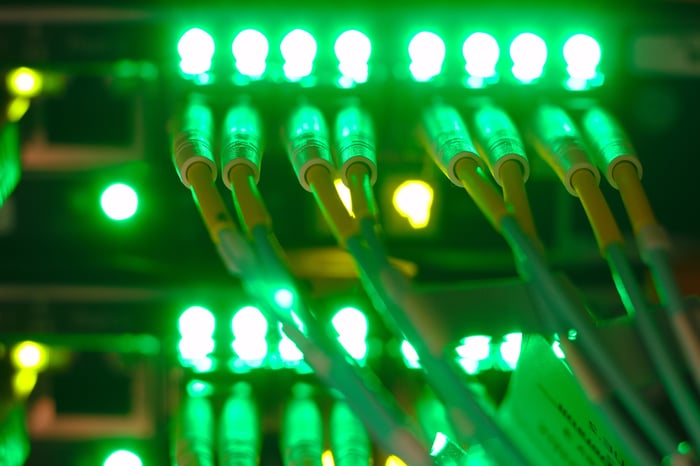 Where Do Data Come From?
Looking specifically at customer data, which is the core of what we need access to for effective customer experience management (including customer communications management), data come from a variety of sources, including marketing, customer service, and other parts of the organization. Each department collects different kinds of data for their own business purposes, but all the data need to come together to provide the best CX possible.
Data About Prospects and Opportunities
For example, marketing collects data about prospects. That might include IP address(es), platforms/devices used to access the company's marketing web site, web browsing history, downloads, etc. As the number of customer and company interactions increases, so does the data collected. And once an unknown prospect becomes a known opportunity (e.g., by filling out a download form or signing up for a newsletter), the amount of data can further increase to include things like email address, SMS address, email opens and click-throughs, social media handles, and so on.
Marketers can use tools and services to further enhance/supplement data. For example, there are services that can take an email address and get the person's physical address, phone number and other demographic data. Credit bureaus can layer on credit history, financial relationships (e.g., who you have a car loan or mortgage with, credit card issuers, store accounts like Kohl's and Macy's, etc.). Other databases can provide information about your healthcare and homeowner insurance carriers, claims history, etc.
Data About Existing Customers
Then there are the transactional data once an opportunity becomes a customer. Once someone is an existing customer, we're expected to know a lot more about them. No more "Dear Sir or Madam" – you need to address them by name from now on, and you need to know about their prior interactions with the company so they know they matter to your company and they don't have to repeat themselves constantly when communicating with your representatives.
Passive Data Collection
Consider Amazon.com. They know what you've purchased, what's on your wish list, what you've watched on Amazon Prime's streaming service, what you've read on your Kindle, and so on. All this allows Amazon to provide personalized service to each and every individual by delivering customized recommendations, content and experiences to its customers – and by extension, it helps them increase sales exponentially.
Add to that the information that can be collected from applications on a cell phone, including the user's most frequented locations, their contacts, time spent using various apps, search queries, and so on. For example, think about the LinkedIn app and how it suggests connecting with contacts in your address book. Have you ever gotten a notification from LinkedIn that one of your contacts created a profile? That kind of cross-pollination of data can be useful to both the user and to brands.
Active Data Collection
Finally, there's data gathered through customers' interactions with customer service. If you contact a company via Twitter or like a company on Facebook, the company has access to a great deal of information you've voluntarily provided to Facebook (the two companies have a data sharing agreement). If you install a branded app, you may consent to even deeper information sharing. This data could potentially include your friends and family, your religious and political affiliations, favorite books, movies and music, events you've attended, your birthday and anniversary, where you went to school and where you work.
And when a customer contacts customer service with a question or an issue, the company can and should track information about the reason the customer contacted the company, how the issue was resolved, and follow-up actions that should take place. That data could come from interactions via multiple channels and departments, including phone calls, online chats, web contact forms, customer portals, social media, email, regular mail, texts, and more. Those data need to be consolidated within the organization so that a customer who begins by phoning the call center with a complaint and follows up by emailing a photo of a defective product sees (using the online customer portal, of course) that the company has received and is acting upon all of their communications, regardless of how they sent them and who received them.
Even More Data
Every other department within an organization also creates information. For example, consider all the types of data your health insurer compiles and maintains, and how/where they obtain that data. They track your medical claims, including your practitioners, procedures, prescriptions and other personal health information. And as invasive as all that can seem at times, we want them to have this information and for it to be accessible throughout their organization so that we can receive optimal care and coverage.
Because, unless all of these data sources are connected, each department only knows the data it has collected. Have you ever had to argue with your health insurance company about something a person in one department told you but another person contradicted? That's when you know you've encountered data silos. Your previous conversation didn't disappear down some memory hole – it's more likely that the second person you spoke to just couldn't see a record of that conversation in their part of the system. Situations like this are relatively common, and they underscore the need to integrate and/or consolidate the data and match them up with the correct customer.
Would you like to know more about enterprise data management in digital experience delivery and CCM? Download our free ebook to learn how to close the gaps in your data and customer experiences.
Photo credit: "Green" by Dennis van Zuijlekom