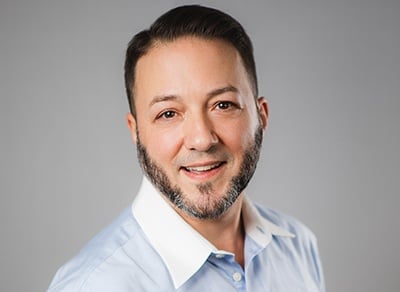 Enterprise Content Management (ECM) Evolves from Platform to Services
Customer Experience | Customer Communications | Content Management
We've been delving into enterprise content management (ECM) technologies as prelude for discussing how we treat "content" in INTOUCH®, our new customer communications management (CCM) software. Software vendors and enterprise leaders need to understand that ECM is evolving rapidly (we've written several posts on this topic), and that technology choices made now will impact how smoothly organizations will be able to adapt their content management and digital experience delivery systems to the new way of doing things.
Let's back up and make sure we understand what ECM is evolving from and to. Traditional ECM refers to organizing and storing an organization's content, usually in internal content repositories. In contrast, a content services approach to ECM goes well beyond simple internal content repositories by incorporating sets of services and microservices — embodied either as an integrated product suite or as separate applications that share common APIs and repositories — to integrate internal and external repositories and enhance content capabilities in multiple ways.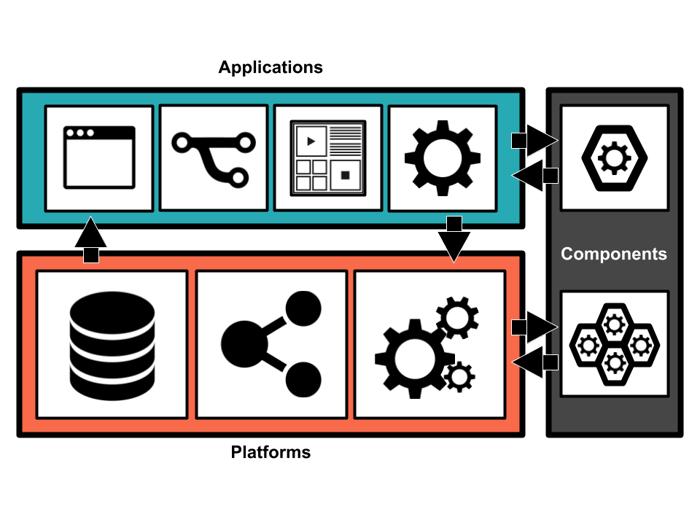 In "Content Services, Platforms and Applications," we defined the relevant content services-related terminology for you. Here's a brief summary of those definitions (refer to the original post for greater detail):
Content services platforms:

These represent the evolution of the content repository. A typical content services platform will have its own repository and may also integrate external repositories through connectors and APIs (e.g., CMIS) or packaged integrations.

Content services applications:

Generally speaking, these applications are specific to vertical industries or specific horizontal use cases and provide a solution to a distinct, content-driven business problem.

Content services components:

Content services platforms have a base set of services and microservices, and content services applications will be built using them. However in a services-oriented world, enterprises will no longer be tied to the idea of buying a package that does everything inside of it. These solutions may or may not have an end-user interface, but they enhance the capabilities of content in some way. Services may come from multiple platforms or providers and be integrated together and with other applications.
Ideally, content services components can be deployed as part of a full-featured application or platform, or alone as a supplementary function to enhance the capabilities of other applications or platforms — even those developed by different vendors.
An example might be a service that automates the generation of new content based on datasets, business rules and multiple content sources. That's a common capability of enterprise CCM applications. If it's developed as a stand-alone service component (rather than being embedded inextricably as part of a full software package), customers could easily apply that capability beyond CCM to boost the effectiveness of other digital experience delivery applications like marketing email generation or personalized ecommerce offerings as well. Adopting a services-oriented approach, therefore, means companies have much greater flexibility in how they purchase and deploy their customer experience software portfolios.
For this reason and others, Gartner strongly recommends that enterprises looking to build the most strategically adaptable and scalable infrastructure moving forward prefer solutions built using content services. We obviously agree; we developed INTOUCH using microservices and containerization so that our customers will be able to deploy component services independently to best serve their particular CX architectures. We are certain this is the way of the future, and we're excited to be able to offer our customers a more cost-effective and future-friendly set of solutions that can be tailored exactly to their needs.
Subscribe to the blog to be among the first to know when INTOUCH and its component microservices roll out.