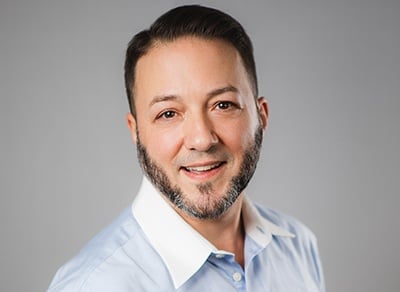 Document Automation in the Cloud
Electronic document assembly, or document automation, defines a category of solutions that simplify the task of creating documents—i.e., any content in its final format—via a digital or electronic means. While the concept is still very important to operational efficiency, the term "document" has become a bit passé; these days, it's better to think in terms of automating the creation and delivery of "content" or of a "communication" that can be distributed through a wide array of channels.
Consider the process of the last time you submitted an email to a company on their website. Using a template, you select your question or topic. Next, you write your name and email address. Finally, you provide details in a text box. As soon as you click the "submit" button on the form, you notice a reply appear in your email inbox. The reply is addressed to you, letting you know when you can expect a more thorough response.
As reported by Small Business Trends, that instant response is mandatory for positive customer communications management (CCM). In an article focusing on research from Hubspot, a sales enablement and marketing automation platform, 82% of consumers expect an immediate response, especially when contacted directly. Hubspot's research shows that the time-lapse tolerance loosens up for indirect social media callouts. Even then, brands only have 24 hours before customers will give up on the brand or worse, make negative comments in public.
Instant response is just one example of how document automation puts your company in control of positive customer interactions. In order to understand how this all works, let's learn the basics of document automation in the cloud.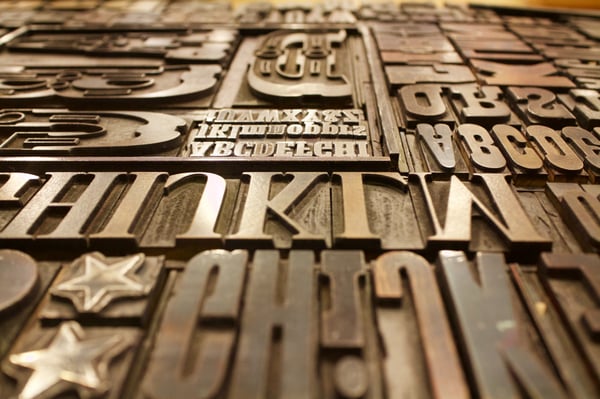 Save time by creating and automating customer communications in the cloud.
Document Automation
Document automation covers two main activities:
Content creation
Automated workflow
A document automation solution relies on a bank of templates, pre-existing text, variable data and logic statements to choose content appropriate for building a targeted document for a specific recipient. Think of it as a very smart, dynamic template that can decide for itself how it should be written. Once created, the document is sent immediately or gets put into a queue for human review and approval.
The Benefits of the Cloud
Today, document automation solutions are often cloud-hosted platforms. Why do they need to be cloud-hosted? From the cloud, the CCM solution is free to pull the correct content and data from a variety of sources. It can access multiple platforms, a collection of media, and a wealth of data using both a central repository and integrations (via APIs). Without the cloud, a CCM solution is often limited to accessing on-premise sources. It's like using a single book to research when you need the entire library. With a cloud-hosted CCM application, your document automation capabilities become richer, more dynamic, and more efficient than ever before.
We've written before about the benefits of the cloud. You know you are ready to migrate to the cloud when your CRM (the platform that holds customer data) has already made the jump.
Dynamic Data Security
Off-premise doesn't necessarily mean insecure. Cloud platform providers like Amazon Web Services and application vendors like Topdown have "baked" security into their products, so that data transfers between platforms is just as secure as on-premise systems. In order for document automation to work properly, transparency is a must. Customer data rich in non-public information (NPI) will pass back and forth between CCM and CRM platforms: that data remains secure thanks to secure connections (e.g., TLS and SSH) and encryption algorithms. If you are concerned about customer data security, read Topdown's security white paper.
Benefits of Document Automation
As you can see, document automation allows your company to create content and auto-respond to customers and partners securely and efficiently. How exactly does it help your brand?
Simply put, the back-end business process workflows are huge time savers. Automating your communications means your customers and partners will see the fast response times that we know are crucial. Even with human approvals as an additional gatekeeping step, the right CCM/CRM combination completes the whole interaction very quickly. Customer service agents on opposite sides of the world can push the interaction along without being in the same office. Working in the cloud, nobody is limited by remote access or information asymmetry.
Compared to the slow response times of the past, document automation gives your brand real-time interactions, no matter in which time zone your staff or customers live. Automated workflows are critical to creating a responsive, attentive brand. Topdown is a customer communications vendor that strengthens brands by implementing proven customer communications strategies through technology. Our solutions deliver the document automation that will make a difference for you, your customers and your partners.
Read more about Topdown's commitment to proven strategies and find out why Topdown was named a "HOT Company in Customer Experience" by Document Strategy.
Image: Unsplash
About John Zimmerer
John Zimmerer is the senior director of marketing at Topdown, where he leads market research and outreach efforts for the company's customer communications and customer experience products. Most recently, John has been researching and writing about the future direction of the technologies that power customer experience, and is regarded as a thought leader in this area. John has nearly 20 years of software product marketing experience. His areas of expertise include market research, analyst relations, public relations and digital marketing.