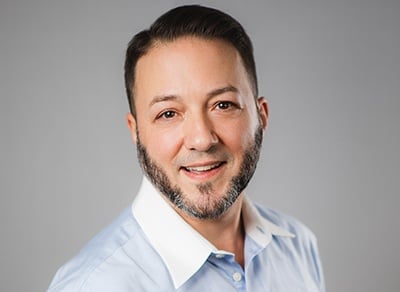 Data Integration for CX and CCM
In my November article for CMSWire, "Connecting Disparate Data Sources to Your Customer Experience," I discuss integrating data for personalization. I also share some limitations we at Topdown have discovered with some of the leading WCMs when it comes to using data for personalization.
After defining and clarifying the many types and sources of CX-related data (e.g., contextual, behavioral, demographic and social), I delve into the problem, which isn't gathering data, but rather being able to use the data we have. In the research study we commissioned Forrester Consulting to conduct earlier this year, survey respondents said that data management was the top technology they'd like to be able to integrate with their digital experience platform. (Note: When asking about data management, we included master data management, ETL and data virtualization, since different organizations use different tools and methodologies for enterprise data management.)
And yet, eMarketer reports that a full 96 percent of companies cannot unify the data they have, and 60 percent can't personalize CX due to fragmented customer data. That's pretty overwhelming.
I see two reasons for companies' inability to adequately harness data for CX purpsoses: lack of master data management (MDM) and limitations of existing digital experience delivery (DXD) tools. The former is fixable with a variety of available MDM tools on the market. The latter is a particular impediment, though, because there are few paths around data integration limitations in the DXD market, and it will take some time for vendors to remedy the situation (if they even choose to try). The reason is because most digital experience software are designed to use a very limited amount of available data since they are focused on marketing to personas – the unknown potential customer – rather than the known existing customer (i.e. the person).
To read my advice for closing your data gaps for improved CX personalization capabilities, click through to CMSWire to read the full article.
And if you're interested in learning more about data in CX and CCM, check out our complimentary ebook as well.
About John Zimmerer
John Zimmerer is the senior director of marketing at Topdown, where he leads market research and outreach efforts for the company's customer communications and customer experience products. Most recently, John has been researching and writing about the future direction of the technologies that power customer experience, and is regarded as a thought leader in this area. John has nearly 20 years of software product marketing experience. His areas of expertise include market research, analyst relations, public relations and digital marketing.