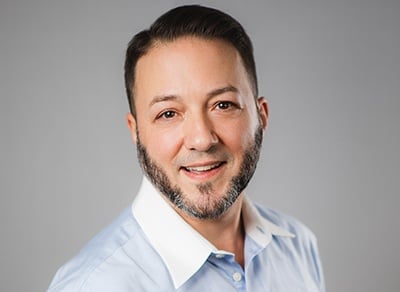 Customer Experience Management Lacks User-Friendly Content Creation
Customer experience management (CEM) orchestrates all of the people, processes and technologies involved in each customer-company interaction during a customer journey. On the technology side, companies use digital experience (DX) platforms to create, manage and deliver the content that drives those customer-company interactions. But DX platforms have some serious shortcomings. In this article, we'll focus on one of them: content creation.
Never Assume
Today, the overwhelming majority of DX platforms do not offer a business-user-friendly design environment (as indicated by the Forrester Wave: Digital Experience Platforms, Q4 2015). In fact, most DX platforms require (or at least assume) their users to be highly technically oriented. However, the majority of DX platform users are not very technical at all.
For example, to use many DX content design (sometimes called "composition") tools, users must understand how a web content management (WCM) system operates, including modules, DIVs, and other technical concepts. In some cases users need to have a working knowledge of HTML5, CSS3, Javascript and possibly other programming languages, depending upon the environment.
Does that sound like it's in the comfort zone of most line-of-business users? No, it doesn't, which is why business users are often frustrated by the need to rely on technologists to create their layouts and templates rather than being able to do it quickly and easily themselves.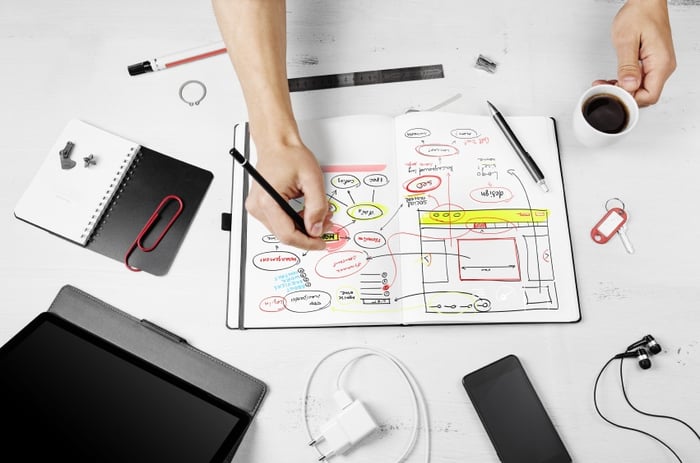 What to Look For
Here's what to look for when it comes to business-user-friendly content design tools.
User Interface
To make it so that business users can comfortably, confidently and effectively use DX design tools, including those in their customer communications management (CCM) software, practitioner tool sets need to exist at the user interface (UI) layer. Ideally, users should never see a command line, IDE or anything resembling code. Instead, the UI should support familiar and intuitive interaction modalities like drag-and-drop functionality.
The design environment's UI should provide a robust, complete, and consistent toolset for design. That means users should be able to interact with a variety of content types, from text and images to videos to charts and graphs. They should be able to create layouts for content with zero technical knowledge. Users should be able to easily create reusable objects, particularly those that are text or a combination of elements, like a footer. They should be able to apply styles and branding with consistency and ease. And, users should be able to very easily work with data objects and be able to build business logic that affects the content itself. Finally, the look and feel of the user interface for all of these tools must be consistent in order to minimize training and maximize productivity.
Data Objects
Data is what makes each communication personalized and relevant for every recipient. One of the bigger impediments for many DX platforms is their inability to access and use data stored in multiple locations.
Access comes down to having an embedded toolset for mapping data. The DX platform has to be able to find data wherever they reside (e.g., on-premise mainframe, cloud-based CRM, etc.); pull the right information from each source (like name and address from the CRM and transactional history from the mainframe), and then make each data element available in the software as a variable. A master data element, or unique identifier, is often used as a "key variable" to match up data from different systems to the same customer. The software may also have to transform (reformat) the data it receives from each source (e.g., decapitalize data from the mainframe system).
A user-friendly design tool would give business users access to that list of mapped variables, allow them to alias (rename) each variable to whatever makes sense to them, and make it extremely easy to reference one or more variables within a piece of content.
Layouts, Templates
A business user should be able to quickly and easily build a layout for a given type of customer communication (e.g., invoice, newsletter, landing page, etc.), identify what types of content should appear where in that communication, and then create a template from that layout just by dragging and dropping assets including logos, images, copy, etc. into place.
The design environment must be channel-agnostic. Content should be reusable and separate from layout/template, which should be separate from delivery method. Ideally, the software should allow the user to focus on the content rather than having to struggle with formatting. The tool should be aware of any limitations or requirements that an individual channel may impose and should accommodate them; the user should not be required to know every requirement by heart.
The ability to accurately preview the communication for each potential delivery method (channel) is also very important. The designer (sometimes called a template administrator) needs to be able to see exactly what the content will look like to a recipient via each channel through which they might receive it.
Business Logic
We recognize three categories of "business logic":
Logic that drives communication creation (think: business rules)

Logic that dictates what's included

with

a communication (e.g., attachments)

Logic that defines the content and its formatting

within

a communication (e.g., styles)
Business rules define a process flow based upon a business policy or procedure. In insurance claims management, for example, a claim will be evaluated and if it meets the acceptance criteria, the claim will be paid. If information is missing, a business rules engine might initiate a customer communication workflow to create and send a request for information to the insured. A DX platform must be able to participate in these workflows (many cannot).
A DX content tool should be able to create business logic that evaluates data related to a communication and can make decisions about what must be sent (i.e., enclosures or attachments), whether or not any related communications (e.g., a carbon copy) need to be created, and over which channel(s) to send the communication(s).
Using content-focused business logic inside of communications allow you to deeply personalize communications to suit an individual customer (e.g., If age > 55, then font size = 14; else font size = 12), brand (e.g., VW vs. Audi logo, fonts and colors) and context (e.g., If state = TX, then use Texas-specific piece of content).
The great majority of WCM and DX tools currently on the market offer severely limited business logic support. Customer communications management (CCM) software offers much more robust business logic capabilities. But even among CCM offerings, vendors are all over the map on approachability. Some tools require logic to be written in a computer scripting language (e.g., VisualBasic or JavaScript), others offer "wizards." The ideal scenario is a visual tool that uses natural language rather than rigid logical structures and arcane nomenclature.
Bottom Line
In order to be approachable for business users, content design environments must radically change. They must be highly visual (no code), consistent across the application, simple and elegant. According to Ted Schadler at Forrester, it could take the leading DX platform vendors as many as ten years to deliver such a user experience. We think you'll see it far sooner.
Want to see how this all unfolds? Subscribe to the Topdown blog so you never miss an update.
b
About John Zimmerer
John Zimmerer is the senior director of marketing at Topdown, where he leads market research and outreach efforts for the company's customer communications and customer experience products. Most recently, John has been researching and writing about the future direction of the technologies that power customer experience, and is regarded as a thought leader in this area. John has nearly 20 years of software product marketing experience. His areas of expertise include market research, analyst relations, public relations and digital marketing.