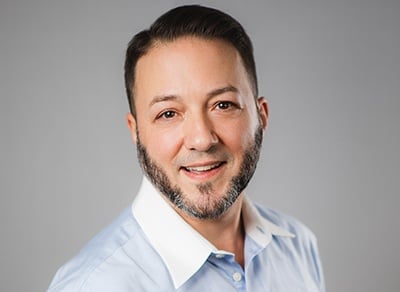 CCM: Automating Customer Satisfaction
Automation | Strategy | Customer Experience | Customer Communications | Digital Experience
Originally developed to help companies streamline, if not to altogether automate, transactional printing, CCM (customer communication management) has matured over the nearly 40 years since its inception. Today, the shift in automated communications continues from print to digital channels. This transition is no longer being driven by cost-saving initiatives cloaked in environmental stewardship, but rather by CX (customer experience) strategy and technology, data and analytics evaluation, and mobile device proliferation.
In this digital age, it's important to reach customers where they are and to keep the conversation moving, to keep the customer engaged. Let's take a look at how CCM helps to automate—and elevate—the omnichannel digital customer experience.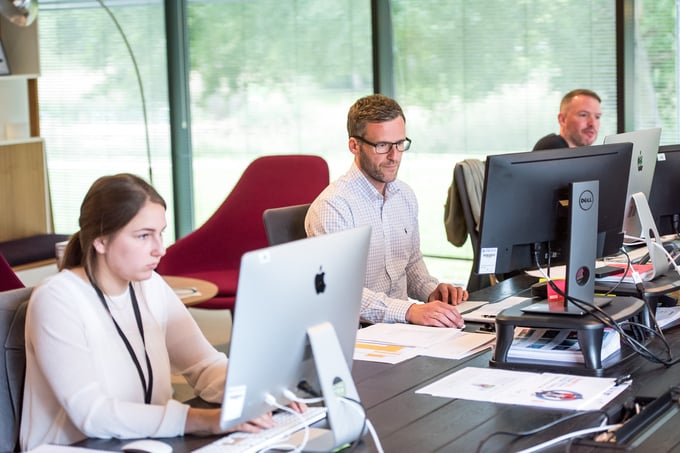 Customer-focused businesses understand the importance listening and responding.
CX: The New Business Strategy
In today's brand-driven consumerism, customers are well suited to ask why they would want to do business with a company that disregards their needs or treats them poorly. According to Salesforce, 59% of customers will discontinue doing business with a company after a single bad experience. As a result, 88% of businesses have begun prioritizing customer service via contact centers; however, more businesses are beginning to integrate customer service communications into their digital experience.
Gartner also predicted that by 2019, more than 50% of organizations would redirect their investments to customer experience innovations. Customers have made a clear and decisive choice: to do business based on which companies deliver the better CX. For businesses dealing with 21st-century customers, organizations must make this strategy a primary focus for providing customers with what they truly desire (i.e., near-instantaneous responsiveness).
Through data analysis gleaned from CCM, you will be able to uncover your customers' channel preferences—such as SMS (texting), email, even written—quantified and correlated by gender and age. Adjust your strategy based on this data, feedback and observed behavior. Use our Value Disciplines model to help you develop a CX business strategy based on customer intimacy, product leadership and operational excellence.
Data and Analytics: The New Supply Chain
Some firms may assume that engaging with customers across multiple channels could be a waste of time and resources as opposed to investing directly in improving products and services. Beyond supply and demand, data and analytics provides deeper insights into customer behavior and preferences.
Channel proliferation may look like too much to manage at first, as customers communicate everywhere online today: social media, live chat, websites, apps, etc. PWC also found that companies investing in omnichannel interactions jumped from 20% to 80%. The demand for omnichannel experiences will only increase. Customers expect communication to be consistent, and as with any relationship, consistency builds trust, which builds loyalty.
The 2019 Forrester report, How Customer Experience Drives Business Growth, surveyed 15 industries revealing that improving CX strategy can prove extremely worthwhile. For example, mass market automakers who improved their CX by a single point can produce more than $1 billion in increased revenue. For the average direct brokerage firm, however, increasing their CX index score can yield $6 billion more in revenue.
Look at IKEA for example: they have thousands of stores globally, and they invested heavily in a CX strategy from the beginning. During its initial growth stages, IKEA created its home delivery network and app that increased routes of communication and engagement that boosted customer brand loyalty, resulting in IKEA taking home $44 billion in 2019.
Mobile Devices: The New Communicator
According to Statista, 52.6% of website traffic comes from mobile devices. Unfortunately, many bad customer service experiences are the result of substandard mobile CX interaction.
Creating a mobile-ready site can help improve traffic; but mobile experience goes beyond a creating a good user experience (UX) interface. For example, not only does our cloud-native CCM tool INTOUCH generate mobile-friendly HTML for web pages, but it also elevates the mobile platform to align communications to the right channels based on use cases. This feature of optimizing use cases for mobile CX might include generating statements for a web portal (in HTML or PDF), or providing status updates via SMS and account updates via email.
Companies using modern, cloud-native CCM solutions find it easier to improve and track customer experience aligned with an innovative business strategy that produces value for company and customer. Get in touch with Topdown to see how our industry-innovative solutions can lead you to improving your customer experience through CCM.