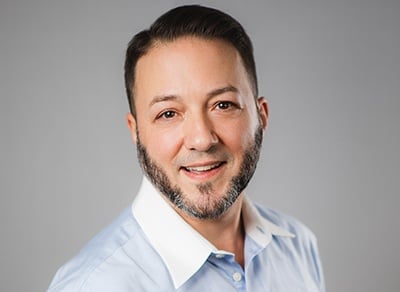 Can Marketers Change the Conversation? The Path to Customer Loyalty
In the "Age of the Customer," who's really in the driver's seat? Over the past decade, customers have wrested control of their own experiences, leaving businesses to scramble and play catch-up. In a time where information about a company is only a click away, customers are in charge of the content they want, how they receive it and the service destination of their choice. The days of corporations possessing monolithic, impenetrable personas are gone. With such personalized, instant interactions, especially through social media channels, customers are engaging on a one-to-one basis—instantly. They expect fast, accurate and superior service. A customer's endorsement or complaint is now out there for all the world to see.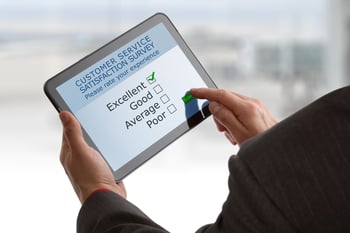 These days, it's not just about selling your product, "conquesting" the customer and so on. It's about how we are servicing that customer through every interaction and touchpoint in his/her relationship with the business. A core tenant of fostering this relationship is the communication cycle—how we are using relevant content and information to support this relationship and to serve the customer. It's about fostering loyalty.
In fact, in a recent conversation with Sheryl Pattek, vice president and principal analyst serving chief marketing officers (CMOs) at Forrester Research, she says,
"In 2015,
CMOs will act on our research that demonstrates the strong relationship between the quality of customer experience and brand loyalty measures by unifying customer experience under their remit."
The Customer Is King
The rise of the customer experience, however, is creating a clash between branding and acquisition (marketing) and retention (service-based functions, including customer communications management). Though both, branding and customer experience, are vital in the "resiliency" of your brand, Christof Binder and Dominique Hanssens in a recent Harvard Business Review article, suggest that "marketing resources now directed at brand building should be more fully integrated with those designed to reinforce relationships."
Brand loyalty is hard to come by in this age of information and choice, but if companies build relationships with the mindset of always putting the customer first, they will have customers who are satisfied, happy and, most importantly, loyal. In a recent sit-down with a business owner in the automotive industry, he reported that if they didn't service the customer well—that if they didn't meet the needs of the customer in any part of their relationship—the customer might still use their product but certainly wouldn't buy another. This might be the reason why customer experience leaders did not feel the brunt of the financial crisis. According to Forrester and Watermark Consulting, companies that excelled in customer experience had a 77.7% higher financial return from 2007 to 2013 than those that did not.
Loyalty, in the light of relationship building, is about benefits to the customer, benefits that no other company could provide. In a 2014 Forbes article, Marcel Corstjens and Rajiv Lal look at retail loyalty programs. They compared loyalty programs that gave one to two percent of the total spent in the store back to the customer to programs that offer "turbo-charged vouchers," where value of the voucher exponentially increases at partnering companies, or offer a package of tailored coupons to individual shoppers. They found that "it is therefore not the 1-2 percent payback to the consumer that makes the loyalty program work for the grocer but rather the turbo-charged vouchers and the total value of tailored coupons that shoppers stand to lose if they go elsewhere."
So, a company that collects and uses data about an individual to benefit the shopper is one that no longer sells a product but one that offers a benefit to a loyal customer. These benefits, knowledge of a customer and superior service, cannot be reproduced anywhere but with that particular business—hence, loyalty. If marketers can understand that their job is not to "sell" to existing customers but to "reward," then they will change the conversation from "acquiring" to "relationship building."
Make no mistake: This is a change of mindset for marketers. It will take brave individuals to take this leap of faith. Why is this a leap of faith? Unlike front-end acquisition, the value proposition is a lot murkier. Customer retention metrics are often disjointed and siloed, from transactions-based, to interactions via online and offline channels, to measuring customer experience as a whole. Forrester's research places a high value on retention metrics for CMOs to prove their business value—rather than as a cost center—but marketers have been waiting a long time for unified metrics to do so.
Until technology platforms catch up to the demand, CMOs, chief information officers (with the help of chief data officers) and the service functions of an organization (including customer communications management professionals) must work together to not only collect but use data to create a unified view of the customer. Can all these stakeholders set aside their own priorities (branding, information systems, transactions) and unite to think about the brand and the customer relationship first? You should, because your customers are getting impatient.
Allison Lloyd serves as the editor of DOCUMENT Strategy Media. She delivers thought leadership on strategic and plan-based solutions for managing the entire document, communication and information process. For more information, visit http://www.documentmedia.com or follow her on Twitter @DOCUMENTmedia.

About John Zimmerer
John Zimmerer is the senior director of marketing at Topdown, where he leads market research and outreach efforts for the company's customer communications and customer experience products. Most recently, John has been researching and writing about the future direction of the technologies that power customer experience, and is regarded as a thought leader in this area. John has nearly 20 years of software product marketing experience. His areas of expertise include market research, analyst relations, public relations and digital marketing.