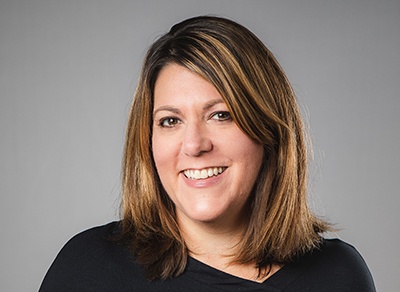 A Comprehensive Document Generation System
Automation | Customer Communications | Content Management | Document Automation
The economy that exists today is grand, versatile, and expansive. Yet, even still, with every year there seems to be at least a handful, if not more, of niche market segments that enter the fold. This goes to show that as deeply saturated as the marketplace already is, there still remain untapped opportunities. What this also demonstrates is the living nature of the economy, consumers, and the intersection at which they meet. The marketplace in which we operate is ever-evolving and constantly shifting. As such, it's necessary for organizations and their leaders to understand both the current standard for best practices across an industry, as well as the driving technology behind those best practices. Gaining a root understanding for the forces behind these practices enables an organization to optimize their implementations. One such tool that has emerged as a major player is a comprehensive document generation system.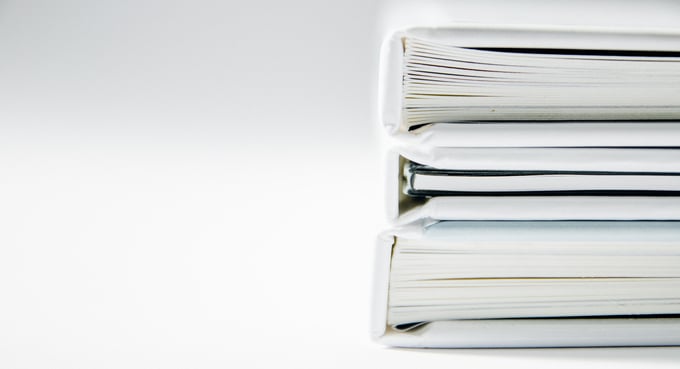 A document generation system is comprised of programming that provides a multitude of versatile functions to the user. Organizations employ document generation systems in a large spectrum of roles, covering a wide range of business operations. One of the main technologies involved in creating a document generation system is automation. By utilizing sophisticated automation technology, document generation systems are able to create a whole portfolio of business documents that meet the needs of any number of customer journeys.
There is a lot of flexibility and customization available within document generation systems, as every company is going to develop unique customer journeys with unique customer touchpoints. This is important in understanding the full breadth of a document generation system and the various benefits that stem from implementing such a system. One of the main benefits companies see after implementing a document generation software is an increase in customer perception and customer experience. This is due, at least in part, to the optimization of individual customer touchpoints. With more positive customer ratings, organizations also reap other auxiliary benefits like stronger customer referrals, and higher rates of customer loyalty.
How Document Generation Software Optimizes Touchpoints
One of the main features of document generation software is its ability to optimize customer journeys by optimizing the individual customer touchpoints along the way. This is accomplished through a series of activities that include or revolve around document generation. While it seems like a negligible activity, the amount of time required to manually generate a standard customer document adds up quickly, unaddressed, these hours become a burden on the organization. This also drives up the cost of doing business. On the other hand, implementing a document generation system offers the user a suite of actions and processes to greatly improve customer communication.
With a sophisticated document generation system, users are able to create document templates. These templates are then saved, and can be accessed again and again by the system automatically, or by users. Then, these documents are able to be customized and personalized for any single individual customer or account holder. This eases the communication process for the user, while also guarantees a level of consistency across the company and all of its communication channels.
A document generation system is also often found as a part of a larger CCM (customer communication management). In this context, the document templates created and saved are compiled into a full-on library. This library is typically referred to as a recyclable content library. This is because it's built with the intention that the system will regularly recycle the documents and communications saved within that library. However, when powered by a comprehensive underlying CCM, this library, and your communications team, are enhanced even further. By building a document generation system into a CCM, documents can be automatically pulled, scheduled, and delivered. Beyond that, with the power of AI and business logic, the documents living in this library are automatically customized and personalized to fit the profile of the end-recipient.
Business, the Economy, and Technology
The space in which business and technology meet has always been rich, fast paced, and supersaturated. This trend has only become more prominent over the last couple decades, as we see an unprecedented rate of technological advancement. On top of that, we're reaching a new height of technological integration into everyday life and society in general. The past two years especially have resulted in an almost entirely virtual economy, driven largely by the COVID-19 pandemic that continues to dominate the globe.
As technology continues to advance, businesses and organizations need to be ready to continually adapt to the shifting tides of a tech-reliant marketspace. With the current direction of the economy, the ability to use technology in inventive and convenient ways that bolster the customer experience and improve efficiency will be a difference maker for organizations all across the globe.
A Few Final Thoughts
In today's day and age, the customer is any organization's most important, and most valuable, asset. As such, the value of a strong customer experience and high levels of customer retention is also spiking. In turn, this leads to a marketspace in which organizational leaders need to put an emphasis on the customer experience, and optimizing customer journeys. A document generation system is, at its root, a single layer of a comprehensive CCM that serves to greatly improve the customer document generation and delivery processes that so many organizations rely on.
A sophisticated CCM, like that offered by Topdown Systems, will give you and your staff the tools you need to optimize your communications strategy with a document generation software and other features aimed at boosting levels of customer engagement and bolstering the customer experience overall. With shifting communication trends, having a flexible CCM software that offers a recyclable content library and a suite of other communication centered features powered by AI, business logic, and automation, is essential to elevate your entire communication strategy.
For more information on document generation software, communication best practices, or anything else on CCM software, keep browsing Topdown System's content library.