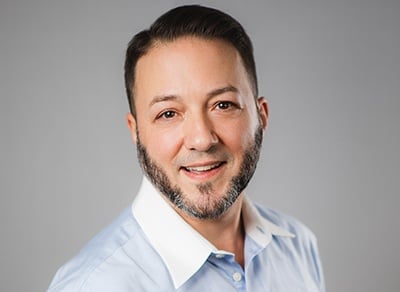 Using a WCM System as Your Hub for Digital Experience
Organizations use web content management (WCM) systems to create web sites and online experiences. WCMs allow users to create, manage, store and publish content and to optimize experiences across web, mobile, social media and other digital channels. Tech professionals often use WCMs as the foundation for building web sites, mobile apps and more.
A few WCMs are also accessible enough for less-technical practitioners like marketers and line-of-business (LOB) staff to use effectively as well. Today, this often means someone skilled in developing in HTML must first create a template that provides a starting point for mere mortals to edit, but that is starting to change. This broad accessibility and applicability across business functions and skill sets makes WCM a central technology for digital experience strategy and execution for organizations of all types and sizes.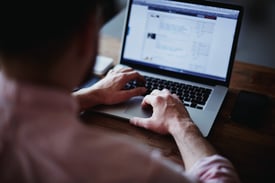 Consequently, demand for WCM technology is quite high. Its use by businesses and brands is nearly universal. As we all know, content is king; it lives at the center of customer experience – from marketing to customer service to retention. WCMs are the content delivery engines of the web, and they empower business users to create and publish relevant and valuable information and ideas across many digital channels.
Any organization with a digital presence can, and probably does, benefit from the use of one or more WCM systems.
Nobody Buys "Just" WCM Anymore
A WCM system is like the engine in a car – you can't drive the car without it, but nor can the engine go anywhere all by itself. In this sense, WCM capabilities are no longer limited to simply managing content. Many WCMs can now target visitors with personalized and contextual content, enable marketers to run campaigns, and pull in other sources of customer data to drive real-time content display and very precisely targeted experiences. Ted Schadler, a principal analyst at Forrester and author of the 2015 Forrester Wave on WCM, says that vendors are extending their WCM backbones into marketing, mobile and cloud.
"Web content management began life as a simple dynamic web page hosting product, but it has grown over almost two decades to become a multifaceted toolkit for building, managing, delivering, and optimizing digital experiences, the bedrock of your business technology agenda."
-Ted Schadler, Forrester Principal Analyst
In other words, WCM today is rarely a standalone technology. It has become the uniting factor that brings together content management and related tools that support marketing, analytics, testing and targeting, eCommerce and other technologies that inhabit the digital experience ecosystem. Most WCMs are now designed to integrate well with (and derive intelligence and additional power from) other content tools such as analytics, search and marketing automation. It's very possible to use your WCM system as a hub for all your marketing functions – and many businesses do.
The Piece That's Still Missing from the Digital Experience Ecosystem: CCM
The study on market needs in the field of customer communications management (CCM) that Topdown commissioned through Forrester Consulting revealed that 88 percent of respondents were not very satisfied with their ability to manage customer-facing communications across the entire customer life cycle. We were not surprised by that number. We were surprised to learn that fully:
97 percent of respondents wanted to see a WCM-based customer communications solution.
Using Multiple WCMs Together to Build a DXD Platform
Vendors are working hard to deliver comprehensive marketing solutions through integrated, WCM-based digital experience delivery (DXD) hubs, with mixed results albeit trending in a positive direction. However, at this point in time, no WCM-based system or DXD platform can tie together all your customer communications on the service and retention side. That's what respondents to our research study say they want next.
Because different WCM systems are designed with different strengths at their core – such as high-volume delivery or third-party integration or multi-channel listening and publishing capabilities – it makes sense to have multiple WCMs to serve different areas of focus within your organization. For example, you can have one WCM for your marketing and sales and another WCM that serves as the hub of your service- and retention-related customer communications. For the latter, our study participants indicated that they need a WCM-based CCM system that offers full data integration, powerful automation and deep personalization capabilities, strengths marketing-focused WCMs typically aren't designed to deliver. At least not at the level that modern CCM systems do.
About John Zimmerer
John Zimmerer is the senior director of marketing at Topdown, where he leads market research and outreach efforts for the company's customer communications and customer experience products. Most recently, John has been researching and writing about the future direction of the technologies that power customer experience, and is regarded as a thought leader in this area. John has nearly 20 years of software product marketing experience. His areas of expertise include market research, analyst relations, public relations and digital marketing.