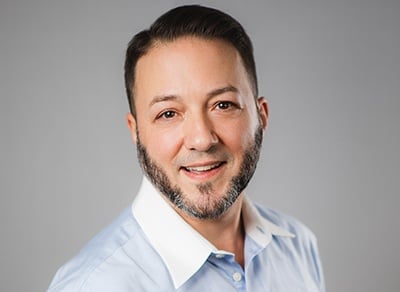 Use CCM to Increase Personalization of DX
Writing for Forbes, Shep Hyken asserts, "The goal [of customer experience management] is to create the best individual experience. With the capability to test and collect relevant data, you have no excuse not to offer a better, more personalized experience. It may actually be a disservice not to take advantage of...personalization to improve the customer's experience." Hyken is right about the need for personalizing customer experiences. Unfortunately, at present, most digital experience (DX) platforms have weak personalization capabilities at best – at least in comparison to customer communications management (CCM) solutions.
Most DX platforms focus on use cases where personalization requirements are relatively light, such as varying a portion of web content based upon an unknown site visitor's browsing history, device, etc. Marketers rarely use DX platforms to reach existing customers, which is likely why this software category lacks the deep personalization capabilities common to CCM.
Customer communications management software has, for more than three decades, been used to inform and engage existing customers, individuals who expect the companies with which they do business to know them and the details of their unique relationship. Consequently, solutions like our CLIENT LETTER® and INTOUCH® software include robust personalization capabilities that digital experience platforms just don't have.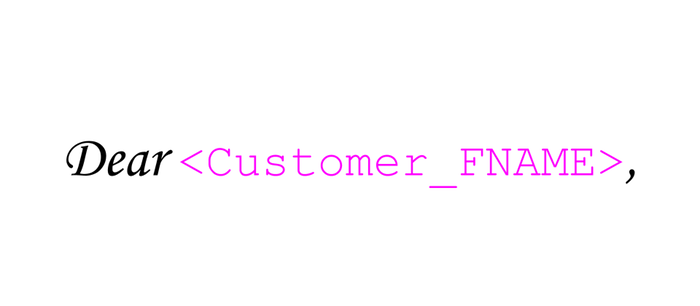 Personalization
In today's digital marketplace, you need deep personalization capabilities in every segment of customer experience. As Hyken says, you're doing your customers a disservice at this point if you don't take full advantage of the tools at your disposal to personalize and improve individual experiences at every touchpoint, in every journey, every time. If you don't, your competitors certainly will. The good news is that the capabilities do exist in customer communications tools, and by fully integrating CCM into your DX architecture, you can tap into those capabilities to strengthen the entire customer experience. At least you can with Topdown's solutions.
We do things that other parts of a digital experience architecture can't, like atomizing content, offering flexible templating, and combining customer data with powerful business logic for real, in-depth personalization that speaks relevantly to individual customers, by name, and in reference to their entire relationship with a brand in a way that is unmatched today by any other type of digital experience software.
Audit Trail Capabilities
Personalizing content — especially web content — presents some challenges for companies in heavily-regulated industries. That's why we've developed strong tracking and record keeping capabilities that, unlike any martech solution of which we're aware, can produce an exact copy of any communication sent to any customer via any channel, no matter how customized the communication was, at any point after the fact. In other words, we can generate exactly what a customer saw on your customer web portal months later, even if the portal has been redesigned, the customer data has been updated, or the content has changed. That's a true audit trail, and it's vital to the ability to improve customer experience in many industries.
So let's say you've been upgrading your digital capabilities, and you've succeeded in personalizing your web-based customer experiences to a degree your company has never before achieved. You're presenting one-of-a-kind web pages that are tailored to each visitor's behaviors and preferences, and your conversions are increasing at a gratifying rate. But can you prove what each one of thousands, even millions, of visitors saw at any given moment to an auditor? We can, but most digital experience systems don't concern themselves with that. Good luck reconstructing what was presented to any given person at any given time. The best you can do with most DX systems is walk through logs to see that a person accessed the site at a particular time, clicked a link, spent n seconds on the page, etc.
A "Better Together" Story
It's going to take a long time – years – to bring the vast martech and digital experience landscape to this level of personalization and audit trailing capabilities. In the meantime, you can take advantage of a customer communications solution that already does these things and can be integrated into your digital experience architecture to the extent that you can create communications in your CCM tool and deliver them via other digital experience tools and prove to auditors at any time exactly what interactions you've had with your customers at any time.
Instead of bringing your customer communications down to a weaker level of personalization and tracking, bring the rest of your digital architecture up to CCM's high standards. The level of personalization and tracking customer communications management software offers needs to set the standard for all of digital experience delivery. We have the capabilities, so let's use them.
Do you need help increasing the personalization capabilities of your digital experience architecture? Our Professional Services Group consistently goes above and beyond to help our clients achieve unprecedented levels of integration with their CX architectures. Give us a call.