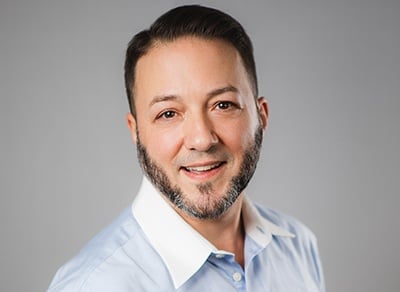 The Benefits of Building Software Using Content Services
According to Mark Raskino, VP & Gartner Fellow, in the "2017 CEO Survey: CIOs Must Scale Up Digital Business" (Gartner, Inc., March 31, 2017) report (paywall), growth is the number one objective for 58% CEOs, and 42% say "digital first" or "digital to the core" is now their company digital business posture. To achieve those objectives, many CIOs are looking for ways to better understand and respond to customers across channels and departments. However, enterprise architects are struggling to provide technology solutions that enable digital business objectives.
At the same time, departmental leaders are looking to be more agile and responsive, and to develop (and be able to reflect) a deeper understanding of each customer. Yet many are struggling to control the messaging that goes out to consumers through multiple applications, nearly all of which have an overly complicated user interface and a poor employee experience.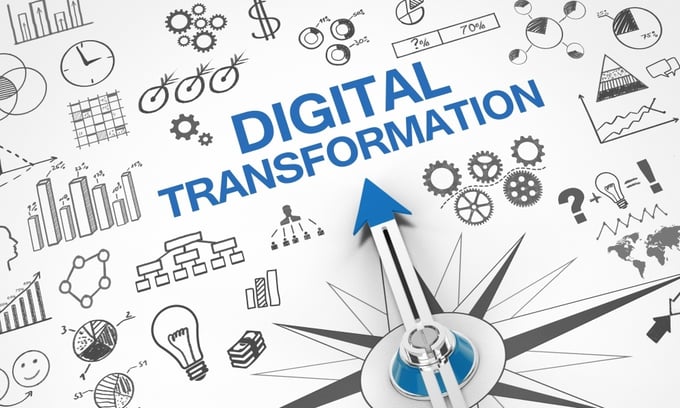 In response, innovative tech leaders are architecting a bold new digital business technology platform vision, sometimes called a customer engagement hub (CEH) or a digital customer experience (DX) architecture, in order to bridge silos of customer engagement and improve customer experience. They are moving away from point-to-point integrations in favor of constructing an agile "system of systems" woven together via an integration layer. Many are connecting best-of-breed applications and services, especially those built using microservices, through a hybrid integration platform. That requires selecting applications that were built with interoperability and ease of integration in mind.
The Role of Content Services
Content services are a critical part of this new future-proof digital experience architecture.
In their Magic Quadrant for Content Services Platforms (Gartner, Inc., October 5, 2017), Gartner analysts Karen A. Hobert, Michael Woodbridge, Joe Mariano, and Gavin Tay redefined enterprise content management and introduced the content services platform definition:
"A content services platform is a set of services and microservices, embodied either as an integrated product suite or as separate applications that share common APIs and repositories, to exploit diverse content types and to serve multiple constituencies and numerous use cases across an organization."
And in Solve Your Top Content Challenges With Flexible, Modern Platforms (Forrester Research, November 3, 2017) Forrester defined the core content services to be:
Library and repository services

Metadata services

APIs and packaged integrations

Interoperability and federation services

Life-cycle management

Workflow and task management services

Full-text indexing and search

Analytics

Security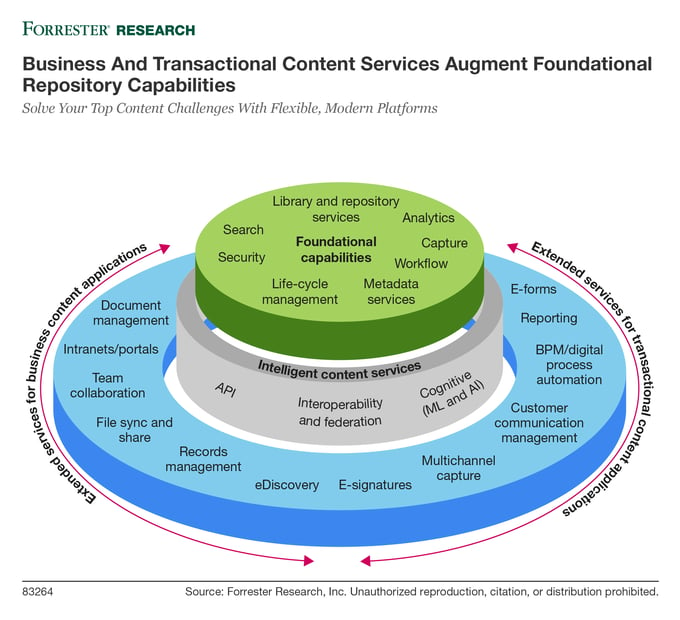 The beauty of content services lies in the ability to essentially decouple individual services from their original software packages and use them independently across applications and platforms to eliminate redundant functionality and apply best-of-breed capabilities throughout your customer engagement architecture. That in turn allows you to connect your customer service-oriented communications to the rest of your customer lifecycle.
If you're not doing that, your customer experience isn't as good as it needs to be, which means you're not capturing the revenue and cost savings you should be.
Topdown and Content Services
Our INTOUCH® customer communications management (CCM) solution offers a variety of content services to help you create (or entirely automate) more engaging and effective customer communications, while at the same time improving productivity, controlling content and coordinating messaging. We built in real-time event-driven APIs for integrating with your centralized identity management, workflow, analytics and decision-making engines, as well as delivery tiers (email, SMS, web content management, etc), for creating and delivering highly personalized, contextualized, and engaging customer communications.
We'll be writing more on the topic of content services. Subscribe to our blog to keep pace with the changes to how content is created, managed, and consumed.