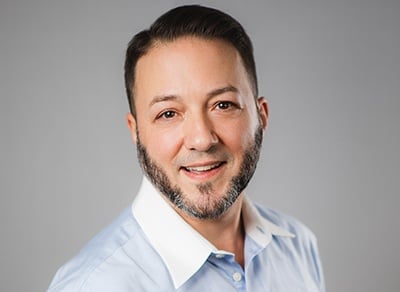 Maximize Customer Lifetime Value with 360-Degree Reporting and Insights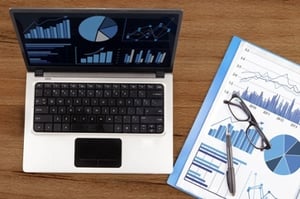 In digital experience delivery (DXD) on the marketing and sales side of enterprise operations, there's a strong focus on metrics to help marketers understand who potential customers are, where they are online, and how they behave when they are interacting with a brand through various digital channels.
Using tools either part of or integrated with web content management (WCM) systems, marketers monitor what people are saying about the brand online to measure awareness and sentiment; they track clicks, likes and comments on social media; they analyze on-page behaviors when visitors discover the brand's landing pages and web sites; they track contacts and leads and follow-ups and more.
Maximize Customer Lifetime
Then they document and report on this activity, all to help hone the company's customer acquisition strategies from brand discovery to closing the sale. On the customer service and retention side, we also measure data, analyze trends and report on outcomes, but the information we gather is slightly different and has a different purpose.
In customer communications management (CCM) today, our metrics tend to be focused on operational efficiencies and cost savings. For example, we track how many times a particular document template has been used; if a template has gone unused for months, it's time to archive it and get it out of users' way. Or we might measure how often and how much users modify a template to see if there are ways to implement reusable objects or improve business logic to better personalize and automate that type of document.
What we measure in CCM has typically been about savings, which is great. But we shouldn't stop there. We need to also measure and report on how CCM is contributing to the overall customer experience (CX) to see how our customer-facing communications are impacting customers' behavior, loyalty, and word of mouth.
What If We Had Insights All the Way Around the Customer Life Cyle?
What if CCM had the same tracking and reporting capabilities that WCM-based DXD platforms have? What if we could analyze the effectiveness of our customer-facing communications with the same granularity as marketers do? We could track the effectiveness of where a phone number is placed on a communication, how a particular paragraph is read, how a color or image choice impacts document open rates or user engagement with the content. With such insights, we'd not only be able to improve the effectiveness of each individual communication, but we'd also move the needle on overall CX. By improving a touchpoint communication, you improve the journey. By improving the journey, you improve customer experience.
Calculating the Business Value of CX
But why stop at just the individual touchpoint communications generated by the WCM-based CCM solution? In order to calculate the business value of CX, you have to have data on every interaction on every touchpoint, including those generated or served by other systems of engagement "owned" by other departments.
Ideally, a WCM-based CCM system will become a hub that other WCMs – including existing DXD platforms – can feed data into. At a minimum, we'll be able to report what communications a particular customer has received, and any company employee involved in customer-facing communications –whether on the acquisition side of the house of the service and retention side of the house – would be able to use that information to communicate more effectively with each customer at any touchpoint as a result.
Such a dashboard – a single system of record for all systems of engagement – isn't far fetched. We already have a sense of history in CCM; keeping a good record of all customer-facing communications generated by the CCM system – an audit trail, as it were – is built into our existing solutions. Some of our CLIENT LETTER® users have already extended this document history capabilitiy beyond our CCM to include interactions that we don't directly drive. For example, one customer uses CLIENT LETTER to create correspondence; third-party software tracks the correspondence through the mail and updates the CLIENT LETTER history after the letter has been placed in the recipient's mailbox by the U.S. Postal Service. A WCM-based CCM system could bring that level of insight into all customer interactions on every touchpoint.
Why Measure?
It's not just about seeing what is or isn't working with one communication or even one department; it's about seeing how well customer-facing communications are working together across customer journeys and the customer life cycle. Without a way to track and report on all customer interactions, you'll never see that bigger picture.
The shortest path to maximum value from insights is to have a CCM based on a WCM. That way, the same technologies you're integrating on the marketing side can also be leveraged on the service and retention side. This is what respondents to our Forrester-lead research study said they'd like to see, and this is what we at Topdown are working to achieve.
About John Zimmerer
John Zimmerer is the senior director of marketing at Topdown, where he leads market research and outreach efforts for the company's customer communications and customer experience products. Most recently, John has been researching and writing about the future direction of the technologies that power customer experience, and is regarded as a thought leader in this area. John has nearly 20 years of software product marketing experience. His areas of expertise include market research, analyst relations, public relations and digital marketing.