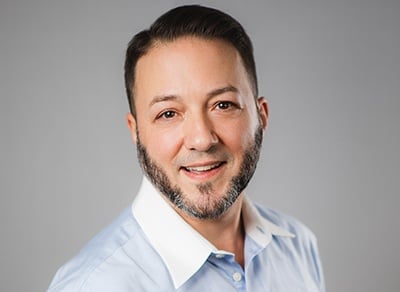 What Kind of Experience Do Customers Really Want?
The very simple answer is that customers want an experience that gives them value without difficulty, which in turn makes them feel good.
In the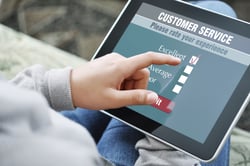 February 2015 Forrester report "Top Ways to Improve Digital Customer Experience," analyst Allegra Burnette identifies three types of customer perceptions, which she calls the "three E's of customer experience": effectiveness, ease and emotion (with positive emotions being the end result of easy and effective customer interactions). If you align your CX strategy with these core tenets, you will be giving your customers the experience they want.
The High Cost of Poor CX
Consumers these days no longer want to feel like they are being sold to. Instead, they want feel like they are building relationships. They want a more personalized experience that is tailored to who they are. Moreover, while 25 percent of customers are likely to say something positive about their customer service experience, 65 percent are likely to speak negatively. Most of us in the fields of customer experience and customer communications management know these facts all too well at this point. But we also know that most companies have severe gaps in their ability to provide the kind of experience they know their customers want – particularly in the area of CCM.
The study we commissioned through Forrester Consulting indicates that part of the problem is that the technology we need to deliver highly personalized and automated customer experiences across all channels and throughout the customer journey isn't there yet. Respondents overwhelmingly want to be able to merge their CCM with a web content management (WCM) solution. This, respondents strongly believe, would meaningfully increase customer satisfaction and achieve consistent and deep personalization while increasing customer loyalty and retention as well as customer lifetime value. We agree, and we are working hard to bring the technology in alignment with these goals.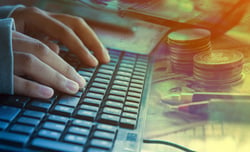 But while we wait for the technology to catch up with customers' needs and expectations, there are steps you can take today – particularly in your customer communications management (CCM) – that will help improve your ability to achieve your CXM-related business goals. It's all about value exchange and ease of use.
The Right Communication on the Right Channel at the Right Time
In the Harvard Business Review article "Stop Trying to Delight Your Customers," the authors outline the results of a 2010 study examining the links between customer service and loyalty:
"Two critical findings emerged that should affect every company's customer service strategy. First, delighting customers doesn't build loyalty; reducing their effort—the work they must do to get their problem solved—does. Second, acting deliberately on this insight can help improve customer service, reduce customer service costs, and decrease customer churn."
Take a high-level look at your current CCM. Are you doing everything you can to reduce the effort customers must expend to interact effectively with you? Does the content of your communications match the context? In other words, are you sending the right communication on the right channel at the right time? Go beyond mere personas and really delve into ways to personalize each customer's interactions with you.
Make It Easy: Remove Obstacles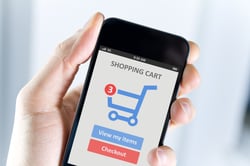 Implement the mantra "MAKE IT EASY" in your CCM and at every customer touchpoint within your organization. Systematically identify and remove obstacles to good customer communication.
You don't have CCM software that lets you use business logic to personalize customer correspondence and ensure it offers value to its recipients? Remove that obstacle. Invest in a solution that will allow you to automate personalized correspondence and see immediate cost savings and better alignment of your technology and processes with your CXM-related business goals.
Challenged by a lack of transparency among your departments and their customer communications? Remove that obstacle as well. Appoint a Chief Customer Officer or a dedicated group responsible for ensuring that consistent, relevant and personalized communications take place at all customer touchpoints. Give your people the leadership and tools they need to provide a truly exceptional customer experience. Make it easy, and your customers will feel good.
It really is just that easy – conceptually, anyway. Aligning your resources to give customers the experience they really want is, in reality, a long and complex process that will take dedication and collaboration across departments and business units for some time to come. Just start by focusing on the three E's of CX – effectiveness, ease and emotion – and the payoff in both customer loyalty and company revenues can be enormous.
About John Zimmerer
John Zimmerer is the senior director of marketing at Topdown, where he leads market research and outreach efforts for the company's customer communications and customer experience products. Most recently, John has been researching and writing about the future direction of the technologies that power customer experience, and is regarded as a thought leader in this area. John has nearly 20 years of software product marketing experience. His areas of expertise include market research, analyst relations, public relations and digital marketing.