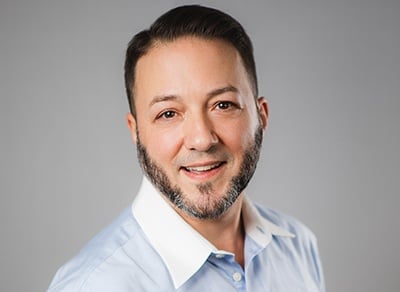 Defining 'Interactive CCM'
In the world of customer communications management (CCM), vendors and even analysts have been using the word "interactive" with increasing frequency and expanding applicability. In the immortal words of Inigo Montoya in The Princess Bride, "You keep using that word. I do not think it means what you think it means." Please, allow me to clarify.
In most cases, when people refer to interactivity in CCM or in digital experience (DX) delivery in general, they're talking about a property of the content in a communication – an end user's ability to interact with the content in some way. For example, customers might have the ability to click on table column headings to sort credit card statement data by amount, type of transaction, etc., or to click on a link to reveal more information about a specific transaction; or they might be able to fill in a form, digitally sign it, and return it electronically. Those types of interactions are relevant and useful, but it's not what we mean when we talk about interactivity in CCM.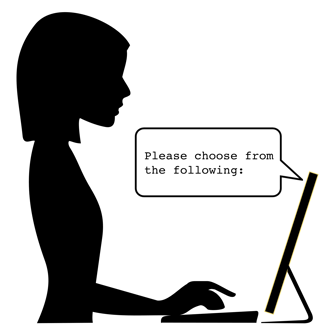 At Topdown, we use the word in the more established sense – to refer to the act of creating a communication. We look at "interactive" from the creator's point of view and consider how to make the job of generating relevant and highly personalized customer communications as easy and effective (read: efficient) as possible.
Interactive CCM is, therefore, the choreographed series of exchanges between the person authoring the communication and the CCM application managing the creation process. That's the traditional definition of interactive CCM, and it's how we've approached it throughout our three decades in the customer communications management business.
Interactive CCM Streamlines and Standardizes Communications
Interactive communications are created by either an internal employee like a customer service representative (CSR) or by a customer in a self-service capacity, like through a customer web portal. Typically, interaction between the business user or customer and the CCM software occurs when there is not sufficient data available to the CCM application to fully automate the creation of a communication. Interaction is also necessary whenever a human being must make a decision about or adjust a particular communication (often correspondence), including whether or not to include additional content like a paragraph or an attachment. The intention of interactive CCM is to streamline and standardize the resulting communications.
From a streamlining perspective, a template administrator makes decisions about a given communication (e.g., branding, required content, formatting, etc.) and may allow the operator to augment or override those decisions. Using data and conditional logic, the CCM app will shorten the distance as much as possible for the person creating the communication, but we may still need a few points of info, perhaps about the recipient or the context of the correspondence. For example, operators can be given the ability to add additional recipients if someone else – like a cosigner or attorney – should get a copy of a piece of correspondence, or add attachments if the template admin has allowed it. We provide the tools for template admins to facilitate gathering that information from employees and customers using prompts or questions, like a choice of optional paragraphs, or even the ability to customize the content as appropriate.
In terms of standardization, the CCM application uses the employee or customer input to choose the appropriate reusable content objects so that even ad hoc communications look and sound like other communications from the same company. For example, a template can lock in legal copy to ensure it can't be modified or deleted. The CCM app can also hide text from users if they don't want operators to see a customer's whole Social Security number or view their electronic signature, etc. Ideally, the operator should be able to preview the correspondence in the customer's preferred channel before sending it. Or admins can set particular types of communications to go through internal reviews with supervisors or compliance officers if desired as well. The resulting communications are properly branded, correct and consistent. In other words, the CCM software minimizes the potential for human error.
Interactive CCM Serves Top and Bottom Lines
We focus on the communication creator's experience of the interactive use case because we are cognizant of both the operational side of customer communications – efficiency and cost considerations – and also the aspirational goals of CCM, which are linked to overall customer experience improvement goals.
All of the processes, safeguards, etc. that we build into a user's interactions with our software ensure that the resulting communications help both the top (CX) line and the bottom (operational) line. This is in part because we're one of the few CCM vendors that started out specializing in and focusing on interactive communications and added on-demand (triggered by some other app and fully automated using data and logic) and batch (multiple communications created simultaneously) functionality, while most others started with large batch communications and only relatively recently added on interactive modules. In other words, it's our core competency and always has been, so we're particularly strong in that area.
Why You Should Care
Interactive communications tend to be involved in very high-value customer journeys like claims and complaint resolutions – the journeys you absolutely need to get right. Because if you don't, those are the experiences customers will be most likely to leave your brand for and, worse, publicly complain about. With the ability to truly personalize and control the quality of your customer communications, and with powerful CCM software that is deeply and fully integrated into your overall DX infrastructure, you can win customers for life who become advocates for your brand.
If you want to keep learning about how CCM can empower your customer experience improvement initiatives, be sure to subscribe to our blog.
About John Zimmerer
John Zimmerer is the senior director of marketing at Topdown, where he leads market research and outreach efforts for the company's customer communications and customer experience products. Most recently, John has been researching and writing about the future direction of the technologies that power customer experience, and is regarded as a thought leader in this area. John has nearly 20 years of software product marketing experience. His areas of expertise include market research, analyst relations, public relations and digital marketing.